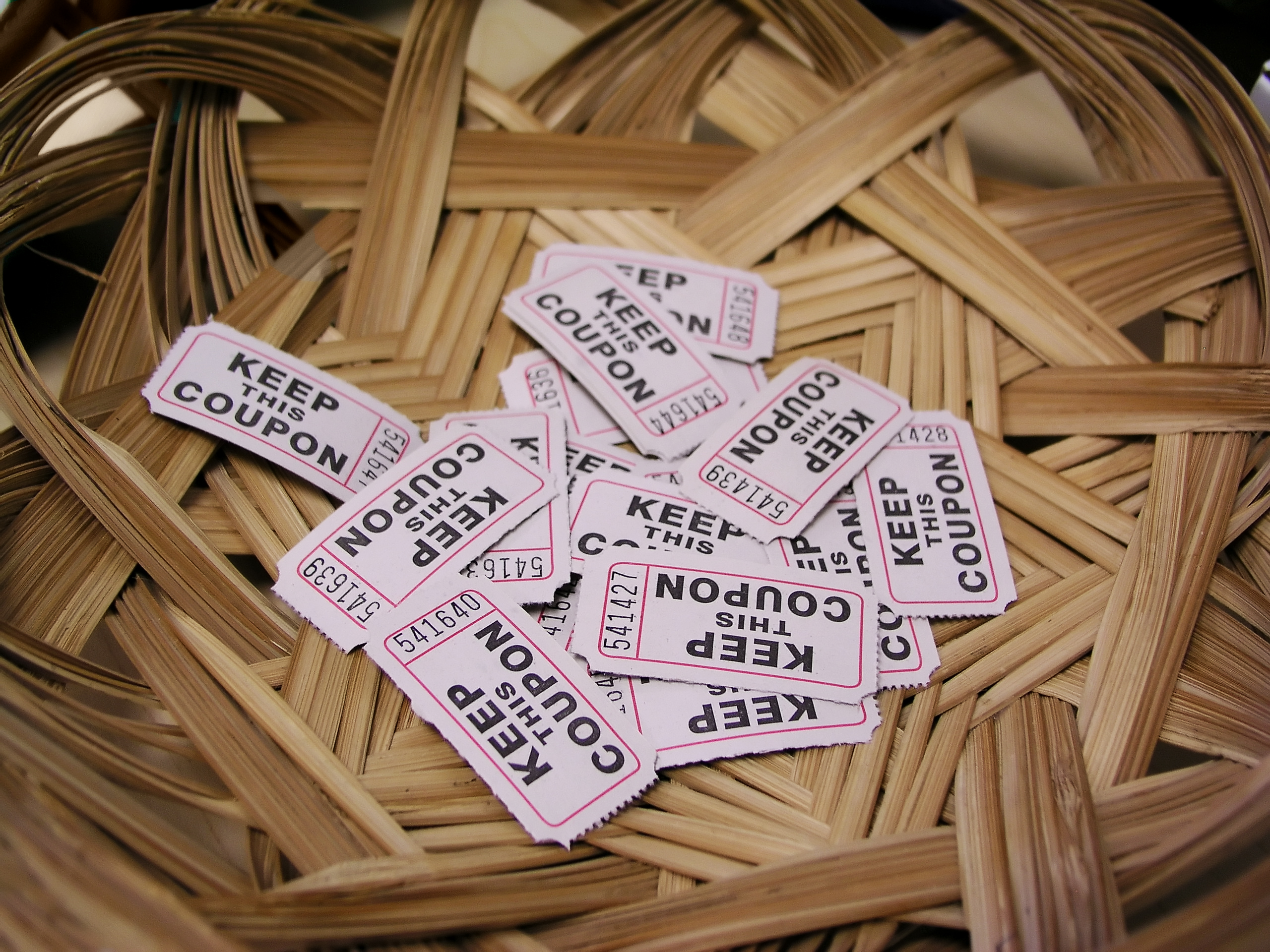 Anecdotes from patrons can sway stakeholders and help them see the library's value to the community. This can be especially important when key figures, such as government leaders, are not library users. Specific examples of the library's impact on the community are also useful to have on hand when writing grant applications because they tell the story of the library with greater impact than data alone.
Periodic patron surveys are one way to gather these quotes and stories, but this can be challenging for small libraries. Low response rates combined with a small service population can mean your survey produces only a handful of responses. One way to overcome this is by leveraging a raffle, contest, or other giveaway, to collect patron feedback about the library.
Raffle Reporting
At its most basic, raffle reporting can be accomplished by including a question on a raffle entry slip. For example, in addition to the patron's name and contact information, make answering "What is your favorite thing about the library?" a requirement for entry. These questions can get more specific as the need warrants and can also be used to collect statistical as well as anecdotal data. Has the library recently introduced a new service? Asking "Have you borrowed a video game recently?" will net preliminary data on the popularity and penetration of the new collection.
Community Generated Content
Judged contests are another way to gather more diverse kinds of patron feedback. Ask patrons to create content such as a photo, video, or object. Have staff vote on the best entry with a prize for the winner. This type of feedback can be used as content on social media or a library blog as well as for gathering data. For example, run a contest that asks patrons to share a picture on Facebook or twitter of themselves with their favorite book or in their favorite spot in the library. In a presentation to stakeholders, a picture is worth a thousand words.
Using What You've Collected
Where you use the information–in an annual report, a grant application, or a fund drive mailing–is not as important as how you use it. Build a narrative about the library and its role in the community. Give a face and personality to the library user so stakeholders can identify with the library's goals and objectives. Numbers and anecdotes together can provide a deeper, more nuanced picture of what the library does. Fun pictures of people using the library can enliven a presentation as well as demonstrate community engagement.
Information gathered in this way can also be used internally to justify the continuation of a pilot program or to press for a new service that will meet a demonstrated need. Preliminary statistics on a new project can speak to internal decision makers about whether something is worth continued investment. Unexpected responses to a question can illuminate new areas of improvements that will better serve the needs of patrons. For example, if many people answer that audiobooks are their favorite thing about the library, consider increasing spending on this collection.
Contests in the library can be an easy, high return way to collect data and anecdotes from the community. This information can then be used to influence external and internal decision-makers by telling a story about the library and its role in the community in an engaging and compelling way.
---
Tags: advocacy, community generated content, customer surveys, Library Advocacy, surveys