A mobilization of over 170 libraries and organizations around the world are set to participate in Outside the Lines week, an initiative that aims to reintroduce libraries to their communities through bold events and innovative campaigns. The weeklong celebration, running from September 13-19, has received backing from EveryLibrary, America's first political action committee dedicated to raising funds for library initiatives.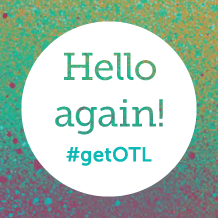 In an interview with Public Libraries Online, EveryLibrary executive director John Chrastka explained the importance of Outside the Lines week and why his organization supports it.
"Most libraries need to update the nostalgia that non-users have about the library and librarians," said Chrastka. "Outside the Lines is designed to support that updating by reintroducing the public to what we do every day in our libraries in a new way. EveryLibrary has supported Outside the Lines since the beginning because outreach to non-users is so important in a community discussion about funding. Whether you're going to the ballot or negotiating your annual budget with your town, city, or council funding partners, you need to jump over the circ desk to get people's attention. Your residents want to hear about what you do that changes lives and transforms communities."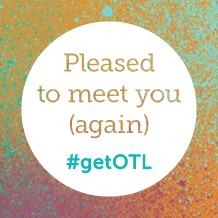 Public libraries across the country are answering this call to action. Information professionals at Denver Public Library are tapping into their community's love of locally brewed beverages by hosting BrewHa!Ha!, a triumph of Denver culture.
"This September, the Denver Public Library is celebrating all things brewed: from the delicious smell of a fresh cup of coffee, to the quiet conversations had over tea, to the social scenes created around craft beer and kombucha to the ideas that flow from a start-up collective," said Chris Henning, Denver Public Library marketing communications manager.
Not only is the library promoting BrewHa!Ha!, but local business partners have joined together to create a month-long series of special events including drink tastings and discounts to library card holders.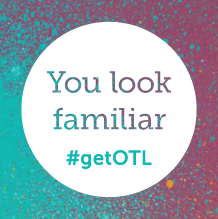 Elsewhere in America, smaller public libraries are organizing their own campaigns around their communities' unique cultures. Outside the Lines is expecting a broad turnout from the numerous small town libraries that are on board this year.
"Outside the Lines was designed to be scalable, so no matter the library's size or specialty, there's an opportunity to get involved," said Stacie Ledden, director of innovations and brand strategy at Anythink Libraries and planning chair of Outside the Lines.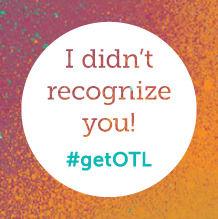 "Whether you're a large urban library or a small rural library, we face similar challenges in helping people understand that we are not warehouses for books, but spaces to help people pursue ideas and passions. This shifting of perceptions can start with something as simple as writing down inspirational quotes on Main Street, like the La Veta Public Library in Colorado did last year, or using coasters dropped all over town that people can decorate to contribute to a collaborative art project, like Cedar Rapids Public Library is doing again this year. The point is to do something that reflects your local community and showcases how libraries are relevant to people's lives, highlighting how libraries can inspire, support creativity, and bring people together. Sometimes the most creative ideas come from places with limited resources because they have no choice but to be creative. I think that's why so many libraries, particularly smaller libraries, are drawn to this initiative."
Participating libraries and library staff are encouraged to share their library's story and campaign on social media by using the hashtag #getOTL. Prompts, stickers, and logos for Outside the Lines week are available for social sharing on the organization's website. Badges designed for library web pages are also available.
---
Tags: EveryLibrary, Outside the Lines