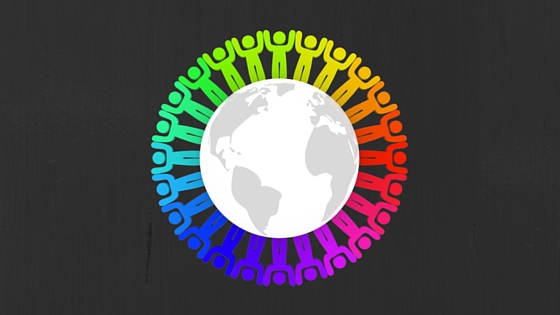 Providing equal access to all library patrons is an essential component of every library's mandate. In fact, the ALA Mission Statement asserts that librarians must "ensure access to information for all." [1] With that in mind, the ALA Task Force on Equity, Diversity, and Inclusion hosted a workshop at ALA Midwinter on how librarians can become more aware of and even work against systemic racism: "If I Hadn't Believed It, I Wouldn't Have Seen It: Exploring Systemic Racism and Its Implications for Our Lives and Work."
While librarians are (rightly!) often both proactive and diplomatic when dealing with individual acts of racial bias in libraries, addressing institutional racism can tie one in knots. Systemic racism hides—almost to the point of invisibility—inside educational, political, and civic institutions, including those offering library services.
One Task Force member, Mark Puente, explained the rationale for organizing the workshop saying, "Libraries, as institutions, are both complicit in supporting oppressive structures and also can be key forces in challenging, if not dismantling, these systemic barriers to equality and social justice[2]." The workshop opened with an illuminating exercise in which one participant stood at the front of the room while another person stood at the back. Asked to describe the room, the participants had dramatically different views: The person at the front of the room saw far less than the one in the back. The facilitators, members of the Boston-based Community Change Inc., suggested that this mirrors the difference in perspective between members of dominant and marginalized groups. Members of dominant groups are like the person standing at the front of the room, only seeing a small slice of the whole picture, and unaware that if they turned around there would be a room full of people with different experiences who see the world in an entirely different way.
The workshop gave both beginners and more experienced attendees space to interrogate their perspectives and biases during small group discussions. As Puente points out, "This is not to point blame, to assert that people from majority (or other) cultures need to be 'fixed,'" but to offer opportunities for library professionals to "look inward and conduct an honest assessment of one's own beliefs and behaviors in order to create climates that are inclusive and just."[3]
During these discussions, one participant noted how the lack of Spanish­-speaking staff members at their institution made it difficult to serve the growing Latino population. Another participant shared in a follow-up interview that she was inspired to attend by "a student speak out on campus where students voiced their thoughts about what it was like to be a student of color on a predominantly white campus."[4] By making space to examine these issues, the workshop contributed to an increasingly inclusive, just, and equitable profession.
Organizations interested in hosting a similar event at their institution can email Paul Marcus of Community Change Inc. at pmarcus@communitychangeinc.org. Although this work can be uncomfortable and challenging, library professionals who are tasked with serving increasingly diverse communities must struggle against systems like racism that create barriers to equal access for all community members.
References:
[1] Mission Statement, American Library Association, February 25, 2016.
[2] Mark Puente, e-mail interview with Loren Klein, February 17, 2016
[3] Ibid.
[4] Mark Puente, e-mail interview with Loren Klein, February 16, 2016
---
Tags: accessibility, ALA, ala midwinter meeting, diversity, racism