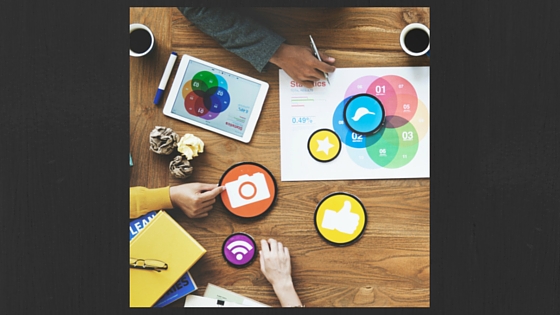 The EL program seeks to develop leadership skills in new professionals. Each year, fifty library school students and professionals working in the field for fewer than five years are chosen to participate in leadership seminars, networking events, and work groups that span the Midwinter and Annual meetings. These activities lend insight into the structure and workings of ALA and offer a fast track to serving on committees within the organization. Truly the heart of the program is the work teams formed to complete projects devised by the divisions. Catering to a variety of interests, these projects allow participants to develop new skills and contribute to the profession on a meaningful way. Some of the projects underway this year include:
a social media marketing calendar for the Young Adult Library Services Association
a list of professional tools and a future forecast for PLA
a disaster planning kit for the International Relations Round Table
a resource guide about working with underserved student populations for the American Association of School Librarians
The project I am involved with was developed by the Reference and User Services Division and will produce an online toolkit for libraries interested in offering publishing services. I was drawn to this project because self-published works are a big topic in public libraries. Patron demand for self- and independently published works has been growing since the explosion of Fifty Shades of Grey (I think partly because mainstream publishers are so limited in terms of the diversity of authors and characters they promote). While the provision of publishing services are much more developed in academic libraries, the larger maker culture permeating libraries also makes publishing services a natural fit for public libraries. Our portion of the RUSA website will share the information and resources we've found and should be live following our final presentation at Annual in June.
When I applied to the program, I didn't know the project topics, so what drew me in was really the opportunity to become more involved with the ALA divisions and round tables that interested me—and, of course, to advance my career. Since I don't have my degree yet (working full time and going to school is a tall order), I felt it was especially important to have experiences that would make me stand out as a job candidate, and I know the program has already done that. I've met many amazing people that I hope to keep in my network of industry friends, I have gained insight into different types of libraries and contexts, and although publishing services might not be directly related to my career goals, it's a real growth area for libraries, so prospective employers have been excited that I have some familiarity with the topic.
What I have discovered in the program so far is that its real value lies in the people I've met through it. From ALA's elected leadership and my editors here at Public Libraries Online to my group mates and other Emerging Leaders, my network has grown exponentially. Most of my coworkers in my home consortium are older, so it's great to meet other young people in the profession. Just as importantly, this diversity also means I have a chance to meet and talk with a diverse group of librarians committed to racial diversity and social justice. Everyone brings unique experiences and perspectives to our shared goals of helping our patrons learn and grow.
New professionals, especially those who have financial and other support from their employer to attend conferences and pursue professional development, should consider applying. This year is my first year attending an ALA conference, and the Emerging Leaders program helped me feel like I could both get noticed and notice others who might otherwise be lost in the scale of ALA conferences.
---
Tags: American Library Association, Emerging Leaders, leadership, leadership training, networking