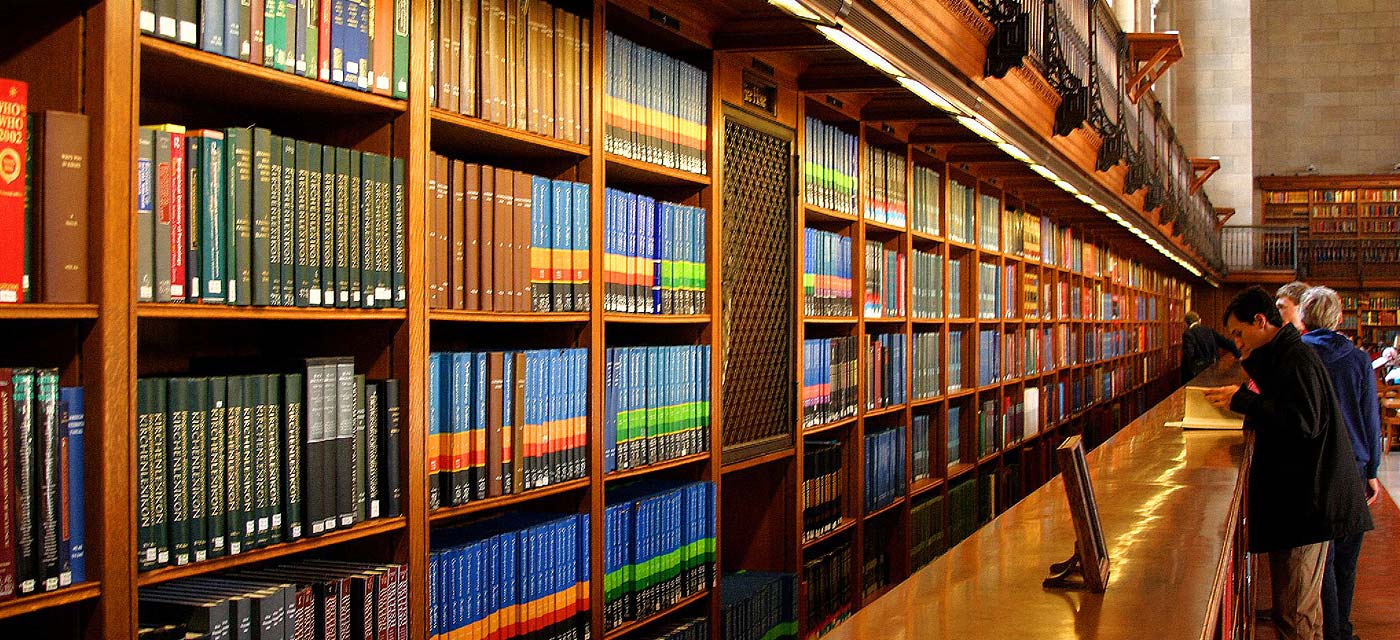 Salem Press Releases Critical Survey of Graphic Novels Series
Salem Press, a division of EBSCO Publishing, has announced the release of Critical Survey of Graphic Novels: Heroes & Superheroes, the first of several resources aiming to establish the graphic novel medium as an important academic discipline and research topic in high school, public, and academic libraries. Heroes & Superheroes provides unique insight into the most popular graphic novels and core comics series. Researchers will be familiar with the characters and stories covered but will gain a new, deeper understanding of them as their literary nature is presented in critical format by leading writers in the field. The 130 essays challenge the reader to see beyond the panels of a comic book and its pop-culture aspects, exposing a range of literary themes and artistic styles used to convey beliefs and conflicts, some harking back to ancient times. Other titles in the Critical Survey of Graphic Novels series include Independent and Underground Classics, released in May, and History, Theme, and Technique, scheduled for release in the fall 2012. Salem is extending free online trials to the complete Heroes & Superheroes content in its complementary database (ongoing free access accompanies the print purchase). Trials do not require registration.
Evanced Solutions Launches Peek-a-Book Total Access
You have great children's picture books, but how do you help parents and kids discover them from home? Peek-A-Book Total Access is a web-based service that provides audiovisual previews to promote your collection. Whether embedded into your own pages or linking to the Peek-A-Book web viewer, your patrons can explore hundreds of titles and check out the print versions or download the e-books directly to their home computer or mobile reading device. Peek-A-Book's growing content library features Caldecott winners, perennial favorites, and starred reviews from School Library Journal and Booklist. With more than three-hundred titles and more added every month, the previews combine images from the book with narration, music, and effects to give children a peek at the story without telling them how it ends. Administrative tools are available for programming.
EnvisionWare Introduces Grand Central Library
EnvisionWare launched a complete line of 24-Hour Libraries at the 2012 PLA National Conference in March, each designed to deliver a broad range of library services around the clock. The 24-Hour Grand Central Library offers OPAC browsing, remote monitoring, validated patron self-registration, and an online reserve station connected to the ILS via SIP2 or NCIP. Receipt printing, digital signage, and a sorter are integrated features. Library cards are scanned by either an integrated barcode scanner or RFID reader. Libraries can choose a model that provides a selection of 200, 400, or 800 items. Model weight ranges from 3,000 to 8,000 pounds and sizes range from 8′ to 11′ wide and 7′ to 8′ tall. Systems are built for security, extreme weather, and for at-library and remote installation.
Ruckus Releases New Digital Reading App
Ruckus Media Group recently released Ruckus Reader, a learning program for iPad that features digital storybooks that provide parents with personalized feedback on their child's reading experience. The Ruckus Reader is designed to help young children practice important reading skills and develop a love of reading with characters they love. It addresses the needs of parents and caregivers with weekly Reader Meter email reports and an online dashboard that provides details of their child's progress. The Ruckus Reader is the first library of mobile apps to deliver a safe and interactive learning environment filled with iReaders (digital storybook titles), eReaders (e-books), narrated video books and videos, and activities for children to enjoy without leaving the library. Ruckus iReaders feature such characters as My Little Pony, Transformers, and The Wiggles. They also feature activities designed to appeal to the creative learner, the science lover, the mathematician, and the music enthusiast with content from Crayola, SeaWorld, Dino Dan, Cyberchase, and VeggieTales. Developed by educational experts, the Ruckus Reader is designed to match age-appropriate standards determined by the Common Core State Standards. Ruckus Media Group creates interactive applications for mobile devices designed to entertain and educate children ages three to eight.
Midwest Tape Debuts Hoopla at PLA
Midwest Tape announced it will launch a digital media platform, Hoopla, later this year. This is the first digital initiative for Midwest Tape, which previewed the platform at the 2012 PLA National Conference in March. Conference attendees got a first look at the new platform designed specifically for libraries. Featuring a clean, user-friendly interface, the platform will provide an exceptional experience for patrons of all abilities. Users will be able to borrow, use, and return the cloud-based stored digital content at any time from their computer or mobile devices. Hoopla will offer a wide selection of music, audiobooks, television shows, and digital movies. Library patrons will be able to use a Netflix-like interface to access one of two lending models, a single-copy/single-user model or a pay-per-circulation model. Libraries that elect to launch the pay-per-circulation model will be able to offer users the entire Midwest catalog without an upfront financial commitment.
EBSCO Releases EBSCOhost Collection Manager
EBSCO Publishing recently introduced EBSCOhost Collection Manager (ECM). With ECM, libraries gain a simplified ordering process and easier ways to search and browse e-books and audiobooks and manage collections. Users can search or browse by title, author, and publisher or make selections from the Subject Sets or Featured Collections created by EBSCO's collection development experts. ECM can also help libraries create and manage lists of titles they want to expose to patron-driven acquisition, manage deposits, and determine which ownership models to apply to the various e-books and audiobooks in their collection. As ECM expands, it will also be used to manage profiles, lease options, and Smart PDA—which allows patron usage to trigger access upgrades or leases ensuring users never encounter an e-book or audiobook that is "checked out" while also helping libraries keep their
e-book and audiobook costs in check.
Opening the Book Launches Stylish Children's Units
Opening the Book recently launched three new children's display units. The company's philosophy of combining play with book display has been extended to the units' design to really get children excited. Check out the Rocket Pod, a children's version of their popular Book Pod, designed to get children (particularly boys) hooked. If your library doesn't have space for the Reading Hideaway, the new Reading Nook could be the answer. It has all the fun of the Reading Hideaway but works in smaller spaces. And if you're looking to combine paperback display with a chillout zone, take a look at the new Splash Pod. Brodart is the exclusive distributor for Opening the Book's library display furniture line, a partnership launched at the 2012 PLA National Conference in March.
OverDrive Showcases WIN Catalog at PLA 2012
OverDrive recently launched its new WIN Catalog and Test Drive as new ways for libraries to expand discovery and increase access to e-books. The OverDrive catalog features more than 700,000 popular e-book and audiobook titles and is growing at a rate of 30,000 titles per month. OverDrive's new WIN Catalog and Test Drive (the latter covered in a previous issue) complement unique, popular features such as Kindle compatibility (United States only) and the OverDrive Advantage plan, which gives libraries participating in shared collections the ability to offer popular titles exclusively for their patrons. The OverDrive WIN Catalog suite of features supports a win/win/win between libraries, publishers, and readers. Pilot programs are now live in several OverDrive-powered libraries, including New York Public Library, Boston Public Library, and Cuyahoga County (Ohio) Public Library. Features include Buy It Now, which provides
links to enable readers to easily connect with online booksellers to purchase titles and the opportunity for patrons to discover and sample excerpts from hundreds of thousands of additional titles beyond their library's collection. "Recommend to Library" links provide libraries a new method of patron-driven acquisition. Other features include readers' advisory tools and Smart Lists. Smart Lists can provide data-driven and editorial lists, such as bestseller and award lists, and even let libraries automatically purchase content according to profile, making ongoing collection development faster and easier.
EBSCO and NoveList Introduce LibraryAware
EBSCO Publishing and the creators of NoveList recently introduced Library-Aware, a product that will revolutionize the way libraries promote their programs and services. In addition, NoveList is also celebrating communities with the Library-Aware Community Award, cosponsored by Library Journal. LibraryAware is an easy-to-use online tool designed to maximize the library's resources and services. The innovative resource will help libraries create professional-looking promotional materials and then deliver those materials via print, email, social media, and online communication channels. With LibraryAware, librarians can combine professionally designed templates with their own pieces of "reusable content" to carry information across an entire suite of promotional materials that can then easily be delivered to customers, community partners, elected officials, and the media. LibraryAware improves what libraries are already doing with their promotional efforts by providing continually updated designs and best-practice recommendations. LibraryAware tips and templates are available at www.libraryaware.com. First place for the LibraryAware Community Award will be $10,000, second place $7,500, and third place $5,000. Additional information on submission requirements is available athttp://features.libraryjournal.com. The first awards will be presented in 2013.