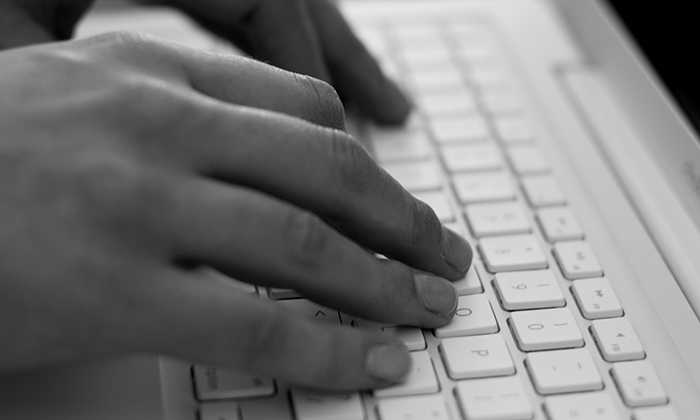 Remember the last time you helped a teen with a book report on a classic? You could tell just by looking at her that she was not looking forward to it. Well, many resources exist to help teens understand books and write literature criticism. One of my favorite free websites is Shmoop.com. The name really is fun to say-and it draws teens' attention! When they hear me say Shmoop.com, their heads tilt to the side, their brows furrow questioningly, and a slight smile appears. (Good, I've got their attention!)
If you have never Shmoop-ed before, here's a quick overview.  Shmoop.com contains information about literature, mythology, music, math, biology and more. They also have a test prep section, but that has a cost.  Instead, direct teens to library resources (e.g., BrainFuse, Testing and Education Reference Center or Learning Express) for that type of help.
My favorite Shmoop area to use is the Literature section. In that section, teens will find great analysis of books presented in a way that is focused and relatable. Each book has sections about the summary, themes, quotes, characters, questions and quizzes. On the first page of an entry, you will find a section titled, "Why Should I Care?" This tells the teens why the book was and is important. The Shmoop authors share the importance in a very fun and relatable way. For example, with The Giver by Lois Lowry they talk about the main point of the book. Do we choose freedom and the chaos that comes with it, or do we choose safety and predictability of it? Here is how they talk about it: "What does "freedom" mean, anyway? How far do you want to push this idea? How many risks do you want to take? You might rebel against the idea of having to wear a uniform to school–but does that mean everyone should be allowed to come to class naked?" (Shmoop Editorial Team 2008).
You can see that they pull in humor to get their point across and, it works. When I show this to teens (and parents) there is a big sigh of relief and then a smile (that smile means that they can do it!).  Makes you wonder, who writes these sections? Shmoop articles are authored by teachers (high school or college level), Ph.D. and master's students (e.g., Stanford, Harvard, and Yale).  They base the articles on "credible academic sources" and then cite the source. Shmoop also provides citations for students (Shmoop Editorial Team 2011).
All I can say is, if I had this when I was a student, I would have used it all the time for my assignments!
References
Shmoop Editorial Team. "The Giver" Shmoop University, Inc..11 November 2008. http://www.shmoop.com/the-giver/ (accessed December 10, 2012).
Shmoop Editorial Team. "How We Cite Our Sources" Shmoop University, Inc.. 2011 http://www.shmoop.com/public/cite-our-sources/ (accessed December 10, 2012).
---
Tags: service to teens, shmoop