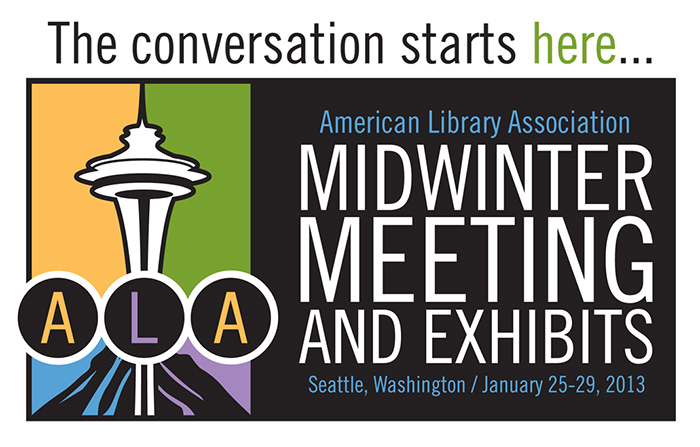 Community: The Structure of Belonging with Peter Block
When they entered a room full of chairs set up in small circles, many attendees were confused by the arrangement of the room. However, the arrangement was all part of Peter Block's presentation to encourage community engagement. During the session, Block had the audience break into small groups in order to get to know one another and start building community during the session. He gave them questions to ask each other that went beyond the usual "What do you do?" and took it to the next level as he push the attendees to ask each other about who they are and what their passions were.
Block hailed the library as the most trusted organization in a community. Even though the library has been assaulted on all fronts, it still remains standing, which amazes Block. He then continued to talk about the importance of communities, and how as a society people have become very isolated. Libraries are places where people are not only bridge together by race, but also through socio-economic classes. Few places bring people together from different socio-economic classes like the library. Through its programs, the library encourages gathering.
As a consumerist culture, we are programmed to want to buy more in order to become "enough". However, Block encourages us to not judge ourselves and others on what we are missing in our lives, but to concentrate on what we have. An example he gave was how we called the homeless "homeless", but those of us who have a home are not called "housed". When we focus on the gifts of what those in our community have, then the library truly becomes a "center of abundance".
By focusing on the skills that people have, we can learn from each other, and the library can become a learning environment. The academic system often only values one set of skills suited to the system, and many people have their talents ignored by the system. Block hopes that the library can be the place to promote community, to let people know that they are enough and their skills are enough. Instead of waiting for the magical leader figure to come into the community, start with your own community and begin the transformation!
---
Tags: ALA Midwinter 2013