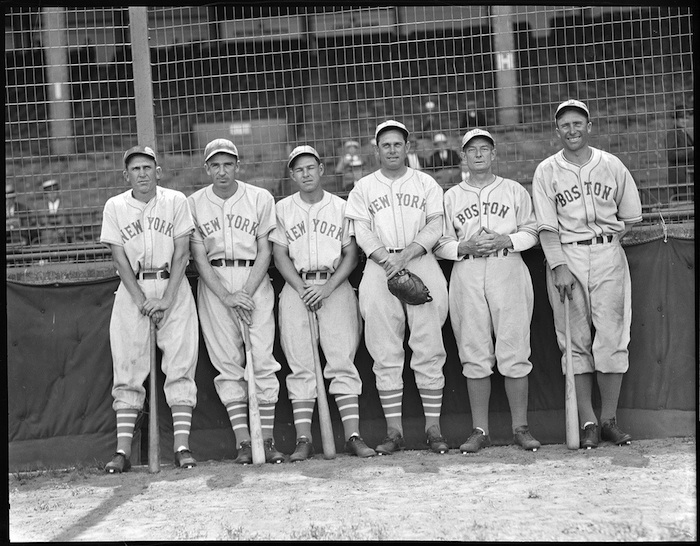 When Boston Public Library's digital imaging lab began operating in the fall of 2005, it was focused on digitization as a means to conserve and preserve the library's special collections. A range of items such as photographs, maps, manuscript pages, postcards, and prints are digitized in this lab with high-end digital camera systems and flatbed scanners.
In recent years, the library's digitization efforts have taken on a new, if unexpected, dimension: community building. A trio of examples of how digital projects have served to build community includes:
Social media. Boston Public Library began uploading images to its Flickr photostream in March 2008, and today, there are 80,000 images on view. Not all of the items are well described, however. By posting these images to Flickr, the BPL has made it possible for its collections to get in front of a broad range of users where they already are spending time on the web. Some of these users have been able to identify specific people, events, places, dates, and other aspects that are helping to make the collections more searchable and usable. The Society of American Baseball Research (SABR) enhanced over 2,500 records for historic baseball images. More recently, a group of retired military pilots have offered to identify the names, makes, and models of WWII era planes and ships from the same collection. Even as the BPL actively builds its own digital repository, the library plans to continue posting to Flickr in the future to make it possible for more serendipitous relationship-building (and collection describing) via the web.
Structured grants. Through a Library Services and Technology Act grant administered by the Massachusetts Board of Library Commissioners, Boston Public Library has begun to serve as a hub for community digitization for organizations throughout the state of Massachusetts. Since 2011, the BPL has been able to open up its state-of-the-art digitization facilities to any organization that will agree to make their digital collections available in an aggregated portal known as Digital Commonwealth. Since the launch of the project, more than 100 different communities have been served. Members of the BPL's digital services team travel to a wide range of sites – usually via Zipcar – to offer consultations and material transport. The collections brought in for digitization are almost exclusively of local relevance and include things like high school yearbooks, town reports, architectural renderings, and historic photos. The project has greatly contributed to the statewide portal and has forged new relationships between the BPL and other institutions.
Hyper-local projects. Earlier this year, an individual branch of the Boston Public Library, the Grove Hall Branch, launched a local memory project and digital preservation initiative. It focused on the history and stories of the Grove Hall and Roxbury neighborhoods of Boston through digital photo scanning and oral history collection. Neighborhood residents were invited to come into the branch with their old photographs, and project staff scanned the photos and took brief oral histories that tell the neighborhoods' history through the eyes of the people who live there. The material gathered during this project will be included in the Boston Public Library's local, statewide, and national online initiatives.
Each of these projects serve to advance Boston Public Library's digital strategy and enhance community building and outreach efforts across the city, state, and beyond.
---
Tags: digitization