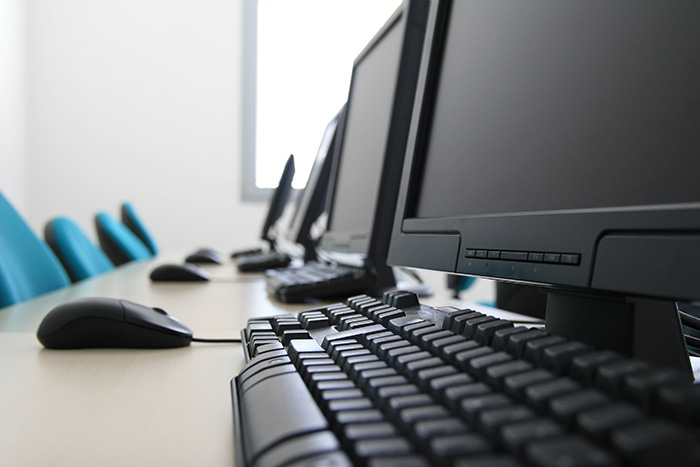 It's difficult to read much about technology and not hear about the digital divide. The lack of access to technology is still a very real part of life for many people across the United States. To help combat this obstacle, the Broadband Technology Opportunities Program (BTOP) provided funds to libraries across the United States through the American Recovery and Reinvestment Act of 2009.These funds were to assist patrons in having better access to technology. In May, a report was released by the ALA that discussed how libraries were affected by the program.
Jazzy Wright's article on District Dispatch provided highlights of the 34-page document released by the ALA. She also included information from the Pew Internet Project that found that libraries having computers and Internet access for patrons are incredibly important in the eyes of users.[1] The ALA report itself quotes an Institute of Museum and Library Services study that found that about one-third of the American population have used a computer in the library during the course of a year.[2] Reading the report and seeing all the wonderful things done in the 29 different states and the District of Columbia brings a feeling of pride knowing what colleagues around the country are doing to try to help provide much needed access and knowledge.
From a personal standpoint, Pikes Peak Library District (PPLD), Colorado Springs, Colo., was one of the libraries that received BTOP funds through the Colorado State Library. Three of the libraries in our district that serve lower income populations had additional computers, laptops, furniture, electricity, and data added to our resources. On a daily basis, I observe patrons using the computers non-stop to fill out job applications, learn a new skill, create church bulletins, keep in touch with friends and family, and play games.
Because of the additional computers, patrons are often able to have more time than just their standard 55 minute session. They are also less likely to have to wait to use a computer, which is especially beneficial when people are in a time crunch. The extra in-house laptops are also a great help for patrons who need to work on longer projects, like resumes and applications. Our computer trainer is also able to use them for classes, which not only allows for patrons to learn, but also leaves the more in-demand full-service desktops available for people who walk in. Computer classes are a regular offering at almost all the libraries in PPLD, but as part of the BTOP project, classes covering library job, health, and business resources, as well as local government information were offered.
One wonderful story we had happen was a patron who came to many of the computer classes offered at our location. He started off with almost no computer skills, but after coming to class and study hall, he had enough knowledge that he was able to not only use his laptop, but apply for and obtain a job. When the patron found out he had gotten the job, he came into the library to tell our computer trainer about his success and to thank him for the help.
I encourage everyone to take at least a quick glance at the ALA report on the BTOP project. As we all know, the digital divide is a very real thing, but hearing the ways libraries are working to help overcome it is inspiring and exciting!
________________
---
Tags: Broadband Technology Opportunities Program, digital divide