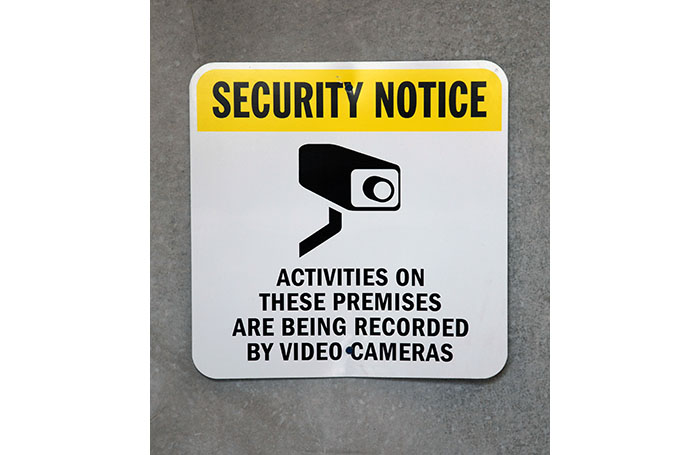 Security can have a variety of connotations in the library world. Internet security and security of library materials are both important aspects of library service, but more important is the safety of patrons and staff. Libraries have plans and procedures for all kinds of situations, including weather/environmental disaster, building fires, electrical outages, etc. Having plans in place for security incidents is integral for the daily running of a library.
For any library, big or small, it is highly important for staff to know how to handle safety-related situations in a consistent way. From discussing an issue with the person who is not following library policy to documenting the issues that arose, having a standard operating procedure helps to handle difficult situations. You can start with an incident report form used by everyone that collects all the necessary information on who was involved and what happened. This process is key for when you need to review situations in the future, or if the incident was serious enough to warrant police involvement. Once you have the reports, you have to have a way to keep track of them, whether it is by filing the paper forms appropriately or creating an in-house database. At Pikes Peak Library District, we use a fillable PDF document to write our incident reports, and we keep track of information in a database created by our IT department. Having standard suspension policies and due process is also important so that everyone is treated fairly.
Another key element is to help prepare staff for handling all kinds of difficult situations. From encouraging them to report inappropriate behavior to offering training on verbal de-escalation, giving staff tools to respond to issues is vital to their comfort at work. Sometimes you can get training for free from your local police department. Our crime prevention officer came and gave a few presentations on verbal de-escalation and conflict resolution.
On an even more serious note, after some of the active shooter incidents that occurred in the last few years, the Colorado Springs Police Department (CSPD) went out to institutions in the city and asked people to consider preparing for possible similar situations. Our security department took this advisement seriously. The head of security began attending staff meetings to discuss violent incidents and try to give staff information to consider for their individual locations, like thinking about your escape plan in different parts of the building. We have also started working with the CSPD to hold active shooter scenarios based on incidents from the library. The purpose of these efforts is not to incite fear, but to heighten staff awareness.[i]
If you're interested in learning more about working on your library's security, helpful information is available. InfoPeople presented a webinar with Warren Graham on library security. Graham also has a book entitled, The Black Belt Librarian: Real World Safety & Security. ALA has a webpage devoted to safety and security-related information. And, Ready Houston created a video detailing the appropriate response to an active shooter situation in Run, Hide, Fight.
---
[i] Popolano, Michael, interview by Becca Cruz. Security Supervisor (August 15, 2013).
---
Tags: security in the library