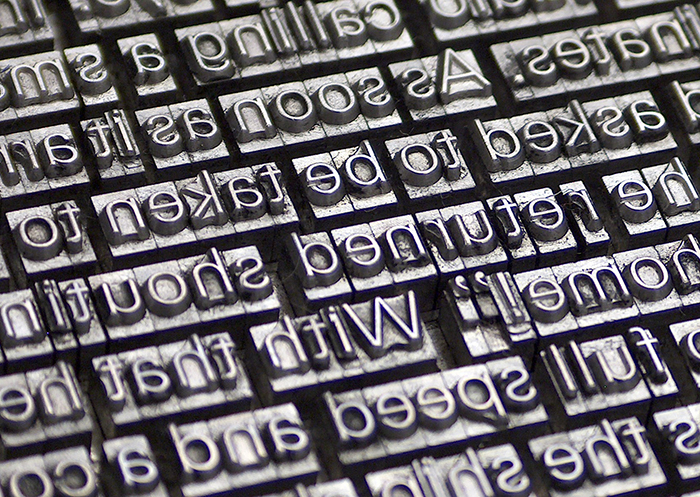 The Symington Press powered by Espresso Book Machine (EBM) is a fairly new endeavor for the Loudoun County Public Library (LCPL) system in northern Virginia. This program allows patrons and community members to either self-publish their own work or instantly print a book from the EBM catalog. The Espresso Book Machine catalog has more than a million book titles to choose from and sometimes the price for instant printing is lower than ordering from an on-line vend "Public libraries are about promoting the joy of reading and learning. The Espresso Book Machine fits well with the mission and vision of a public library," says Chang Liu, the director of LCPL. According to Liu, the timeline of acquiring and installing the machine, as well as training staff, was approximately a year. At the end of the year, the ribbon cutting ceremony for Symington Press coincided with the conclusion of LCPL's Write On! Short Story contest. Over 200 patrons, many of whom were aspiring writers, attended the event.
The machine itself is approximately four by 12 feet but requires a bit of buffered space around it to allow for its full operation. There is a bit of noise but not too much to disturb patrons. The time it takes to actually print a book varies on the length of the book. But the average time is about 10 minutes.
There are things to keep in mind when undertaking such a service. LCPL was fortunate to have the AV Symington Trust Fund, which is dedicated to support endeavors specifically at LCPL's Rust Library branch, to financially support this project. Also, it is crucial to have extensive and detailed training for staff on the machine's operation.The device does have software and technical aspects that may not be familiar to most librarians.
Xerox manufactures the EBM. There's an Epson printer involved in the process, as well as a Mac Mini. Java is one of the software components.Once the technical details are learned, the service needs to be advertised. "In order for this service to be successful, staff needs to be champions for it, hand-selling this service. Word of mouth promotion is critical," says Liu.
Although LCPL has offered the service to the public for just a few months, the library system is happy with the Symington Press. There have been some patrons that have been thrilled to get their personal writing published. One customer drove over three hours to get to the Rust Library just to use the EBM to publish her work. A few folks have ordered directly from the EBM catalog, too. And in the coming months, there are sure to be more budding writers who stop by the library to create the physical result of their writing.
---
Tags: Espresso Book Machine, Loudon County Public Library, print on demand at the library, self-publishing at the library, The Symington Press