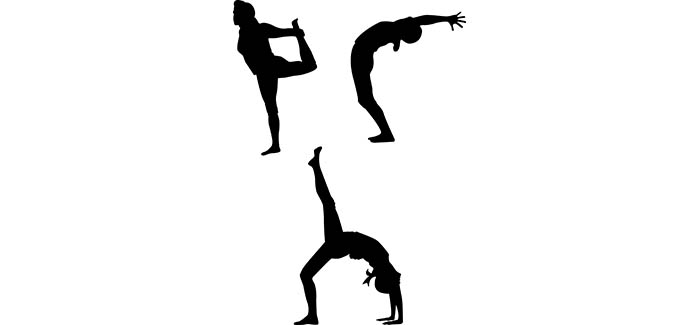 What was your New Year's resolution for 2014? Chances are it involved exercise.  One of the most popular goals of the New Year  includes living a healthier lifestyle, and at a time when public libraries are seeking to provide innovative programs and classes for the community, offering fitness classes can be a popular way to educate and encourage our patrons to become healthier.
Alamance County Public Libraries in North Carolina recently partnered with the local YMCA to provide free fitness programs to our patrons at the Graham branch.  This was definitely an "out of the box" program for our libraries, and no one really knew what to expect.We started with a summer children's program called Moving and Grooving offered weekly on Thursday mornings.The kids loved it and surprisingly, the parents did too!  It was fun to see moms dancing and exercising to the music along with their children.  We also started a monthly Yoga class during lunch time and a weekly Zumba class in the evening.  Zumba has been one of the most popular ongoing adult programs we have ever done, and patrons have asked for us to offer additional classes throughout the week.Our space is obviously not ideal for workout classes, but we have done the best that we can, and our patrons are extremely appreciative.Our classes often attract a variety of individuals, those who are interested in trying a new workout, those who do not normally exercise, and those who are addicted to Zumba!  Many people in our community are unable to afford the membership costs of a gym or fitness class so offering free exercise classes encourages everyone in our community to begin a healthy lifestyle. 
Within the last few months, our library has been able to reach a new demographic of people who were previously not library users.One of our regular Zumba attendees has offered to teach a knitting class because she wanted to support the library by teaching others a new skill.Partnering with the Y has been a successful and encouraging experience that has helped our library meet the needs of our community.  We are very excited to see how we can expand these programs to include additional classes at other branches in the future. 
---