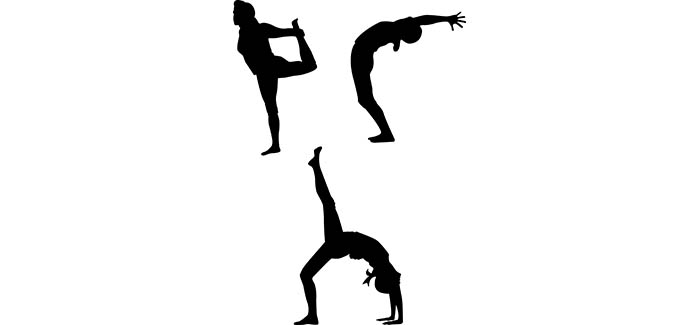 Most people think that the library is just a place to read or go online, but some librarians are reaching out to their patrons by offering innovative programming to bring in new patrons and expand their services to younger adults. One such librarian is Jessica Zaker who has successfully launched a fitness program at her library.
Zaker said she was inspired by the book Punk Rock Aerobics and also her own love of exercise to create a library fitness program under the alt+library category (offering programs to patrons in their 20s and 30s). She successfully planned and launched her Punk Rock Aerobics program with 35 attendees. Since then she has gone on to host other themed fitness activities including: Alterna-Pilates, Brutal Yoga (yoga set to black/death metal music), Holidaze Yoga (where she uses rock covers of holiday songs), Zombie Survival Aerobics, Glam Metal Yoga, Hair-obicis (all the best Hair Band music), and more. She has also set out a list of suggestions to make one of these programs a possibility in any library:
Make sure you have patrons sign liability waivers. Zaker suggests asking your library's legal counsel for help, or using reputable online legal forms databases. She also says to make sure your patrons know that whoever is leading this program is not a trained fitness professional, and that all patrons should go at their own pace and not push too hard.
Create your Playlist. Zaker says that she uses the Grooveshark site to create her playlists, but that you could also use a single CD if you wish. Zaker also listens to stations through the Pandora application to research music in specific genres.
Develop your routine. Zaker suggests building your routine upon DVDs that are available at your library, that way patrons can check those DVDs out after the program. She specifically says to note what moves look easy to demonstrate to someone else. Then she says to match your moves to your music, and make sure your playlist has a logical flow to it.
Promoting your program. To get the word out, Zaker says that you should go to local gyms and talk to the trainers. She also suggests advertising your program online, and that if you choose to make flyers that they be catchy, will appeal to the correct audience, and that they are distributed to non-library venues.
Setting the stage. The final suggestion that Zaker has is to make sure that your community space is free of clutter so that patrons can move about without fear of injury. She also suggests dressing the part by wearing attire that fits your fitness program's theme.
These tips can be used to replicate Zaker's program, or to create a new one at your library. This program could be tailored to fit any age group or interest. The main thing to remember is to focus on what would make your patrons interested, and to stress that this is a program for fun and enjoyment.
---