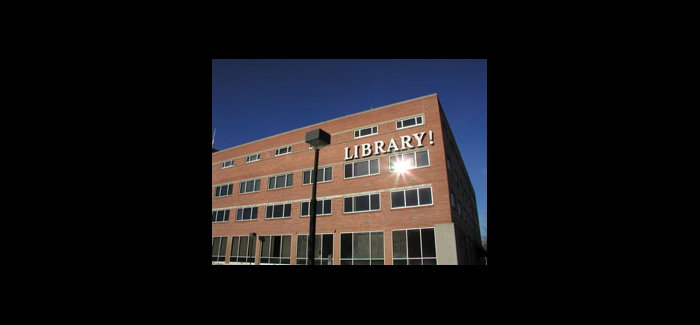 Generally speaking, this is the time of year when our elected officials in Washington turn their attention to the crafting of a new budget for the upcoming federal fiscal year. As is the practice, President Barack Obama and his administration have recently released a comprehensive budget proposal for FY 2015. As it turns out, the news for library supporters is good, but not great.
While the overall funding level proposed for the Institute of Museum and Library Services (IMLS) remains essentially flat as compared to the current fiscal year, the marquee program of the agency – grants issued under the Library Services Technology Act (LSTA) – would be subject to a modest cut. Summary totals for the agency are presented below.
Budget Item
FY 2014 Current Amount
FY 2015 Proposed Amount
% Change
Museum and Library Services Act – General Funding (research/data collection)
$1.820 million
$1.787 million
-1.81%
Library Services Technology Act
State Grants
$154.848 million
$152.501 million
-1.52%
Native American/Hawaiian Libraries
$3.861 million
$3.869 million
0.21%
National Leadership: Libraries
$12.200 million
$12.232 million
0.26%
Laura Bush 21st Century Libraries
$10.000 million
$10.000 million
0.00%
LSTA Sub-Total
$180.909 million
$178.602 million
-1.28%
Museum Services Act Funding
$28.724 million
$29.649 million
3.22%
African American History and Culture Act Funding
$1.407 million
$1.410 million
0.21%
Agency-wide Administration Funding
$14.000 million
$15.000 million
7.14%
Agency Totals
$226.86 million
$226.45 million
-0.18%
Source:  IMLS (http://www.imls.gov/assets/1/AssetManager/FY15_CJ.pdf)
LSTA grants to states have been the federal government's principal funding support for local library systems since 1996, when these grants replaced a similar funding stream that had existed since the Kennedy Administration. This program is available to the nation's nearly 9,000 library systems, so as to support the range of services offered by these anchor institutions. LSTA funding has been used by local public libraries to support their work, particularly activities related to the Internet and information services. Ultimately, LSTA funding helps library users have expanded access to the tools needed for developing literacy skills and achieving academically, as well as the variety of available services and tools to search for, find, and create jobs. Unfortunately, this important program received the most significant reduction in the Obama Administration's overall allocations for IMLS.
Positively, however, there is a possibility that Congress could add dollars to this initial proposal. For the current year's budget, Congressional appropriations committees rejected a nearly $6.5 million reduction, and eventually added about $5 million to what had been the prior FY 2013 fiscal year total. In a recent interview, IMLS chief Susan Hildreth explained this by noting that "Congress really supports strongly these grants to states." Ultimately, only time will tell if longstanding Congressional support is strong enough to add vital funding to the overall LSTA pot.
Advocates nationwide have readily recognized the important role that IMLS and its dedicated funding stream have played over time in helping to continuously improve local library offerings. Barbara Stripling, the current President of the American Library Association, indicated recently that "library funding support from the Institute for Museum and Library Services wields large returns in the form of literate and civically engaged communities."
From my perspective as a public library trustee, this observation certainly makes a great deal of sense. In my view, robust federal funding in support of the LSTA program is more essential now than ever, in light of the persistent budgeting challenges encountered by many of America's public library systems. Given this, I believe that now is the time for library advocates to stand together and push for sensible funding in support of our cause. Absent our collective voices, there is the distinct possibility that some naysayers in Congress will seek to push libraries out of the picture, and that would be most unfortunate indeed.
---
Tags: library funding