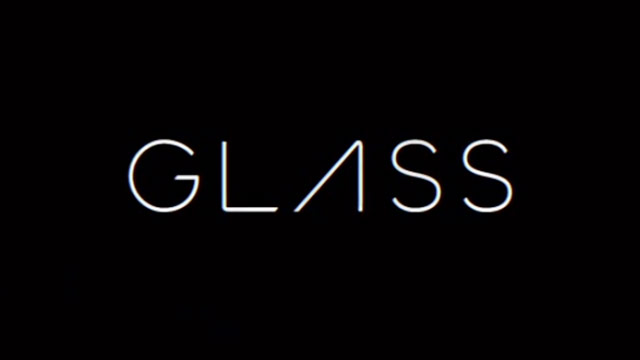 Cutting edge technology and local sports teams are both very popular at the library. On April 17th, the Indianapolis Public Library was able to pull both together for what we hope is an example of many exciting emerging technology events to come. The Indiana Pacers generously donated two Google Glass devices to our library, and to kick off this unique partnership and learning opportunity, we held a public demonstration of Google Glass to coincide with National Library Week.
The partnership was born from a conversation between IndyPL CEO, Jackie Nytes, and VP of Marketing for the Pacers, Rob Laycock, during a basketball game at Bankers Life Fieldhouse. The Pacers introduced Google Glass as a new element of the live spectator experience during the March 26th home game against the Miami Heat. The second NBA team to use Google Glass, the Pacers outfitted the team's announcer, Pacemates (dancers), and other court-side staff so that fans could get a court-side view on the Jumbotron. While the players haven't used the technology during the games, they have experimented at practice. Fans have been able to see the hoop through the eyes of a 7'2" Center completing a slam dunk by way of video on the Jumbotron and Pacers website.
We were fortunate that the Pacers' staff recognized our partnership as a unique opportunity for community outreach as we have the space and the built-in audience. Not only were we able to benefit from the name recognition and buzz that came from promotion including the "Pacers" at a library program, Laycock presented a well-received overview of both the capabilities of Google Glass and the exciting ways the Pacers have used the technology. This gave us an expert educator who could really bring life to the content by talking about what he has already done with the device. After a 30 minute interactive presentation, library staff pulled out 11 devices and allowed patrons to try Google Glass themselves.
We held the event in our Atrium, which is the hub of the library, so we had several patrons stop to watch for a short time or to try on the device before continuing to the business that had brought them to the library. We aggressively promoted the event on Facebook and Twitter and personally invited local tech groups, but the event was only announced 48 hours in advance, so it was an interesting exercise in last-minute organizing and promotion!
While we hope to do more programming with Google Glass, we are also eager to use this programming model in the future: informal drop-in events that include both an educational component with trusted experts as well as time for hands-on exploration. The hard part will be keeping up with each Next Big Thing in technology, and finding the right partners that can financially and knowledgeably share that with us and our patrons when we can't do it alone.
---
Tags: Google Glass