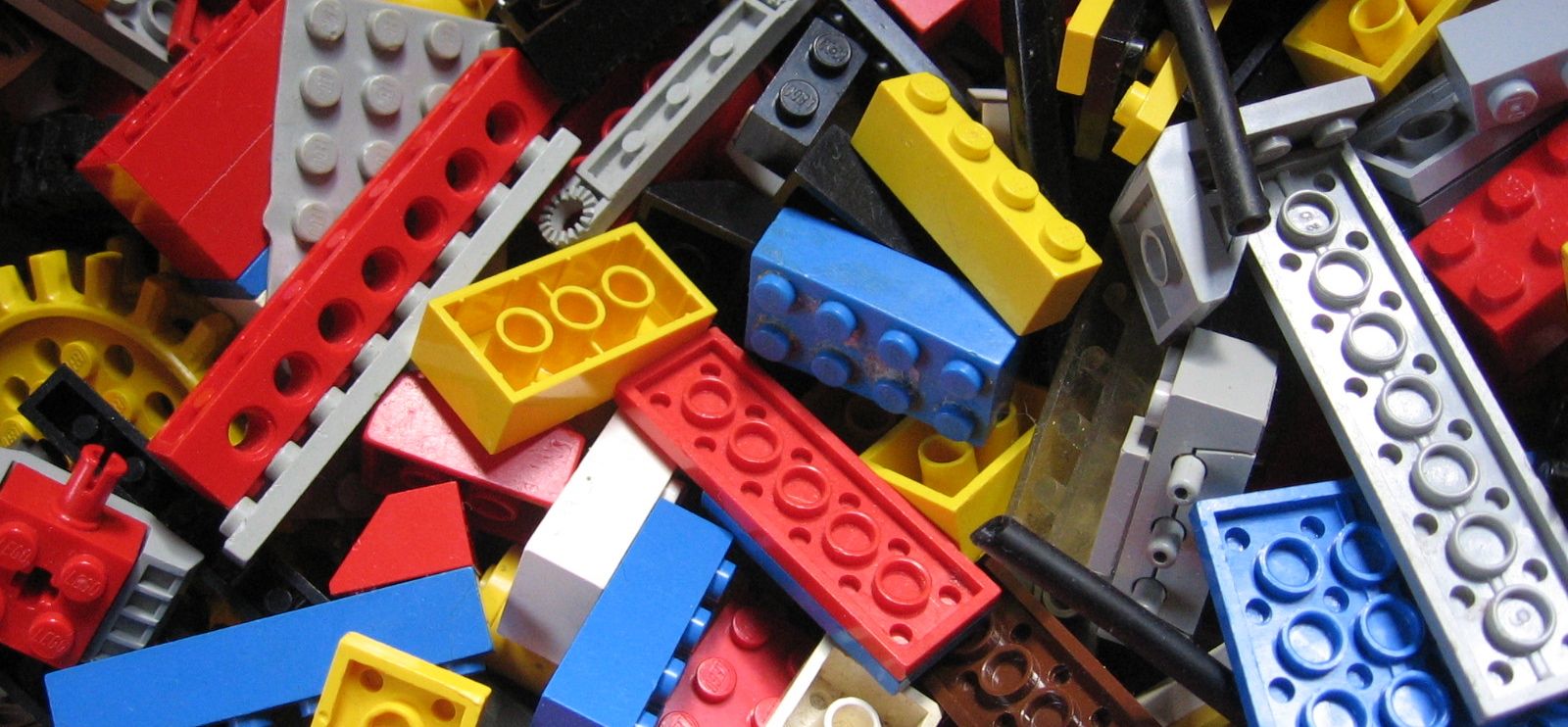 This year will science will be a hot topic for summer reading programs. Libraries planning a science-themed summer reading program might want to include one of the hottest library trends: LEGO and Robotics. Programming around these ideas is already popular in many libraries, and librarians can look to these established programs to get ideas for their own library.
Amy, a librarian in Missouri, has written a blog post about hosting a library LEGO club. If your library doesn't already have LEGOs to use for a free build or other LEGO related program, Amy suggests an initial purchase of at least $250-300 (she says her library has spent $500-$750 so far on LEGOs). Do not worry too much about getting different sets (including the new pink LEGO sets) because all the pieces will get lumped in together and the colors will get mixed. She also suggests making sure to purchase large building boards and lots of LEGO people. The library may also look for donations of LEGO items, but the library staff must then have a plan to clean all donated LEGO pieces.
Amy suggests holding the LEGO programs at the same time each month, in a space that gives participants more than enough room to build. Each librarian must decide how to limit the age of the participants for the program based on the needs of library patrons. Sometimes splitting the LEGO program into younger and older children works well, other times this will break up siblings and create problems. Each of Amy's LEGO programs has a theme to inspire builders, and at the end of the program she displays the LEGO creations for other patrons to enjoy throughout the month.
Another innovative LEGO program is held annually in Saint Joseph, Michigan. The Maud Preston Palanske Library, in collaboration with local businesses, hosts the Build Your Way Around Town LEGO event. This is a month long event that allows local amateur builders to showcase their creations, "How to Build" workshops, LEGO Bingo, LEGO Building competition, and a demonstration from a professional LEGO builder. Stephanie Masin, director of the Maud Preston Palanske Library suggests all librarians consult LEGO's Fair Play section of their site before promoting LEGO events to make sure that are in compliance.
A librarian can choose from many kinds of programs (or develop his or her own) to get into the LEGO craze. One great resource for any library looking to develop a LEGO program is the official LEGO website. This site has searchable LEGO building instructions and galleries of LEGO creations. No matter the library's budget, librarians can develop and host a successful LEGO program and encourage his or her patrons to display their creativity.
---
Tags: children's programming, LEGOs