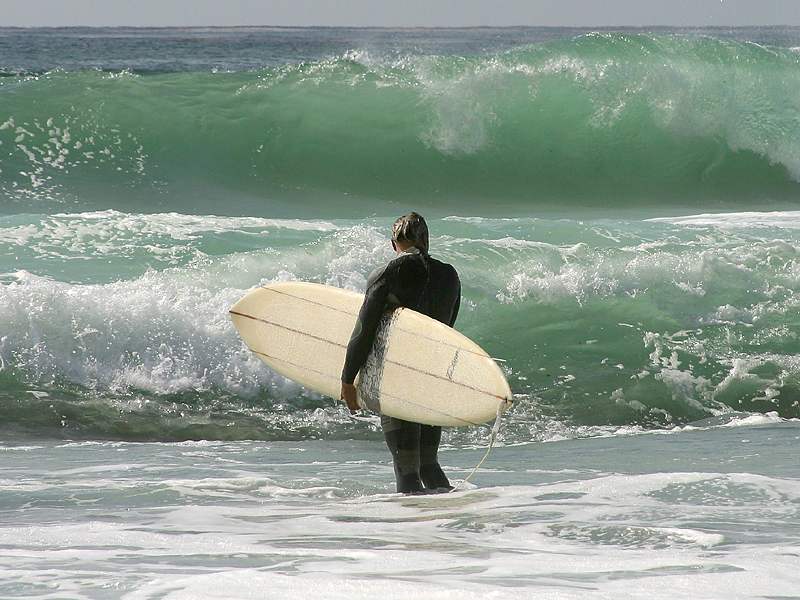 According to the most recent State of America's Libraries Report 2014, Baby Boomers, post-World War II individuals born between 1945-1965, are the largest segment of the US population (30%) and are creating new demands on library services. Libraries who offer services to this population must ask themselves the following questions:
• Are they prepared in terms of collections, services, spaces, programs, staffing and communications?
• Do they have the visibility, identity, and partners necessary to connect with Boomers?
• Are they ready and able to allocate the resources necessary to respond to the age wave?
The traditional paradigm, equating senior services with sedentary and retired adults or homebound individuals, has been replaced by a healthier and more active 55+ population, one that is not restricted to a "one size fits all" description. Some Boomers are still in the workforce, while others are looking to engage in the same activities as their younger counterparts.
Diantha Dow Schull, principal of D.D. Schull Associates and author of 50+ Library Services: Innovation in Action (ALA Editions, 2013) emphasizes that "chronological age is less important than individual preferences and circumstances."
In some communities, libraries are creating new relationships with older adults by re-branding themselves as lifelong learning centers as well as establishing themselves as vibrant community centers where older adults can engage in and interact with one another.
Many libraries have developed innovative and creative programs and approaches to working with these Boomers including:
• Next Chapter, @ New York Public Library: special programming, new classes, multiple partnerships, grant-funded projects, a blog, and a Facebook page.
• Senior Moments blog (http://www.bklynlibrary.org/blog/senior-moments ), Brooklyn Public Library's blog that showcases unique programs for Boomers, such as Xbox gaming classes, poetry readings and computer training at the library.Book to Action (PDF), Multnomah County (Oreg.): book-discussion model where participants read a text concerning a particular social issue, such as local farming or domestic abuse, and then visit a local nonprofit working on that issue to help with a service project or community event.
• The Creative Aging Public Libraries Project, a program developed by Lifetime Arts in a partnership with the Westchester (N.Y.) Library System: an arts education program for older adults.
• Connect Care, Queens Public Library: educational health programs and free health screenings at eight Queens library branches in partnership with Albert Einstein Medical Center.
Still, many libraries lag behind; some continue to offer limited "senior" services. Schull says that large-print books, weekly movie programs, and outreach to senior centers or nursing homes are important and certainly merit attention in order to meet the needs of the frail and isolated elderly.
However, Schull emphasizes that libraries need to acknowledge the demographic changes taking place across the country and the potential for libraries to become community centers for the many independent, active, engaged older adults who are redefining aging in America.
The ALA Office of Literacy and Outreach (OLOS) Toolkit, Keys to Engaging Older Adults @ your library: Libraries can empower older adults with engaging programs and services, offers suggestions for programming, key terms, links to resources and partner agencies as well as funding resources and tools for writing a successful grant. It is an invaluable resource for library systems that want to improve or develop a program that keeps pace with the changing face of the Baby Boomer population.
The Baby Boom population has changed the world many times in the last 70 or so years: a 1950s population boom, the advent of Rock and Roll, as well as a Civil Rights and War protest that changed the face of history.
Now, they are demanding changes in library services.
James Welbourne, City Librarian Director at the New Haven, Connecticut Free Public Library, describes the challenges that libraries have in meeting these demands: "There is a new language addressing this population and it is not "senior." It is about being mature adult, the third age, the next challenge, productive aging, and much more…We have a lot of ground to cover."
Whatever word we eventually choose, there is no debate—library services for individuals 55+ need to be re-defined in new and creative ways.
*Blogger, Marybeth Zeman, writes from firsthand experience—a "Baby Boomer", born in the 1950s, she returned to get her MLIS at St. John's University in 2009 and is presently pursuing a second career in library science. She intends on providing library services as well as receiving them.
Works Cited
[1] Baby Boomer Generation Fast Facts. (2013, November 6). CNN. US. Retrieved August 18, 2014, from http://www.cnn.com/2013/11/06/us/baby-boomer-generation-fast-facts/
[2] Schull, D. (2013). 50+ Library Services: Innovation in Action. Chicago: ALA Editions.
[3] Outreach and Diversity. (n.d.). American Library Report 2014. Retrieved August 18, 2014, from http://www.ala.org/news/state-americas-libraries-report-2014/diversity
[4] Ibid
---
Tags: adult literacy programming, adult programming, community services, demographics, senior programming