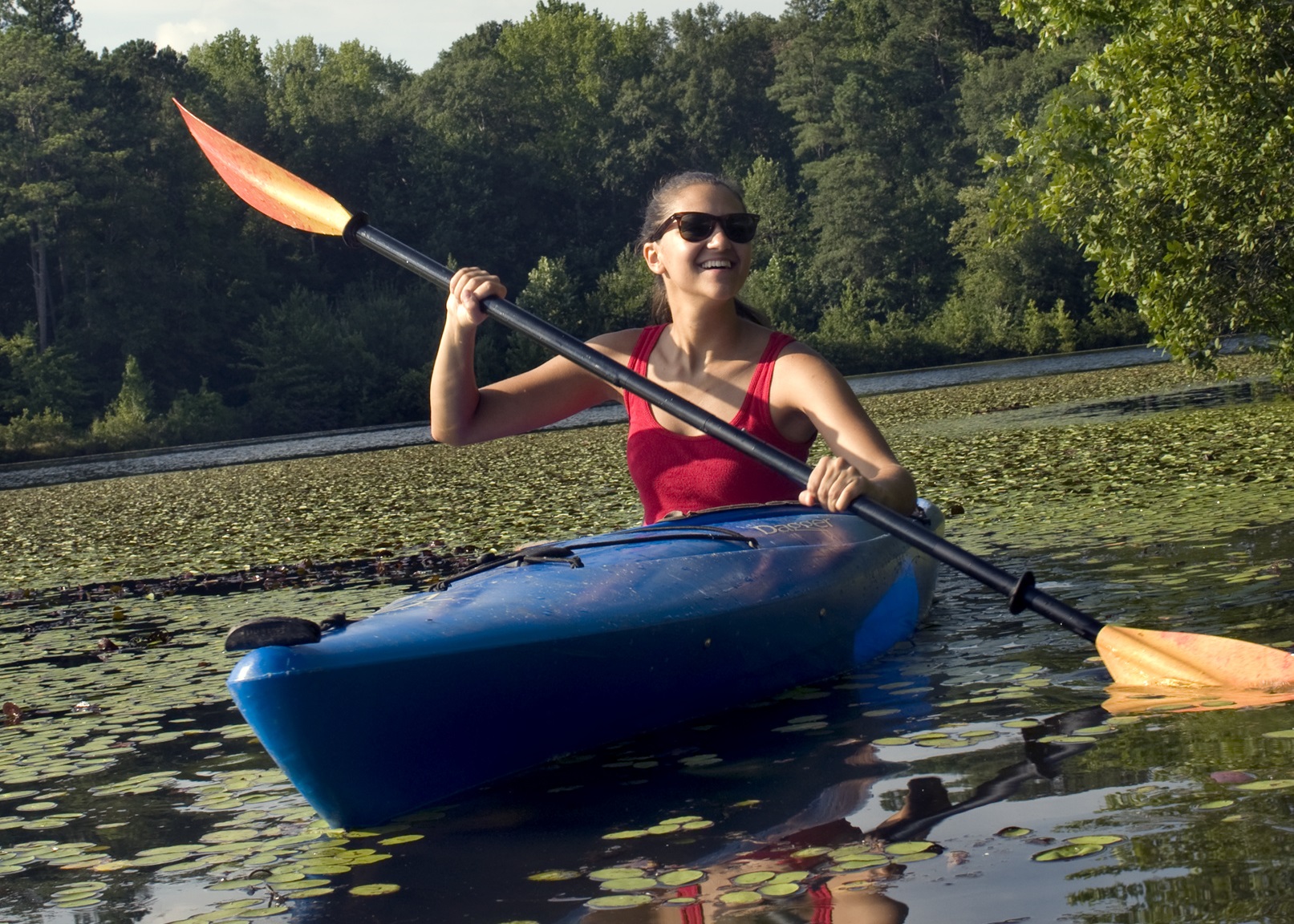 Imagine a day at the beach: Feel the warm sand slipping between your toes. The pleasure of drowsily napping under the rays of the warm sun. Cooling off in the water, splashing in the waves. Borrowing a book from the library. Wait a second… library? I thought I was at the beach?
I've written before about the value of redefining libraries by repurposing them in the outside world. In these instances, inventive librarians have reconsidered the traditional idea of library and instead, brought books and information to the people. Such cases range from bookmobiles of all varieties roaming both urban and rural environments, to library workers setting up shop in various public spaces with the Volunteer Library Brigade. Yet now, librarians have broached a new frontier: libraries on water.
The Floating Library in Cedar Lake, Minneapolis, Minnesota, is a lake-based library of artist-made printed matter. It was conceived in 2013 by Sarah Peters, an artist, writer, and art administrator who sought to create an "experimental public art project that introduces the creative genre of artists' books and printed matter to people recreating on an urban lake." Peters resurrected the idea in 2014 and the library spent the last two weeks of August floating on Cedar Lake.
The collection encompasses both circulating and reference items, and a diverse selection of books have been submitted by artists, both local and international. Here are a few examples: "Martine Workman's Prince Food outlines all of the food mentioned in Prince songs; Caitlin Warner's Untitled (Mirror Book) is made entirely out of reflective Mylar; and Ady Olson's (quite useful) contribution is a waterproof instructional manual on how to tie sailing knots."
How it works: The library may be accessed by canoes, kayaks, paddle boards, or other small watercrafts. Simply paddle up to the 8 foot by 8 foot raft, and peruse the collection on shelves that have been built around the periphery of the raft. It's designed so you can access the collection from the comfort of your boat! Borrowers receive a plastic bag to protect their items, and are given the option of returning borrowed items at one of four designated locations in Minneapolis.
Check out Peters' Flickr photo set for more images of the Floating Library. And if you think about it, the idea isn't actually so strange; after all, spending time engrossed in a book at the beach is a delightful way to spend an afternoon. Do you know of any floating or unusual libraries in your community? Please share in the comments.
---
Tags: books, community services, floating libraries, innovation, outdoors, traveling libraries