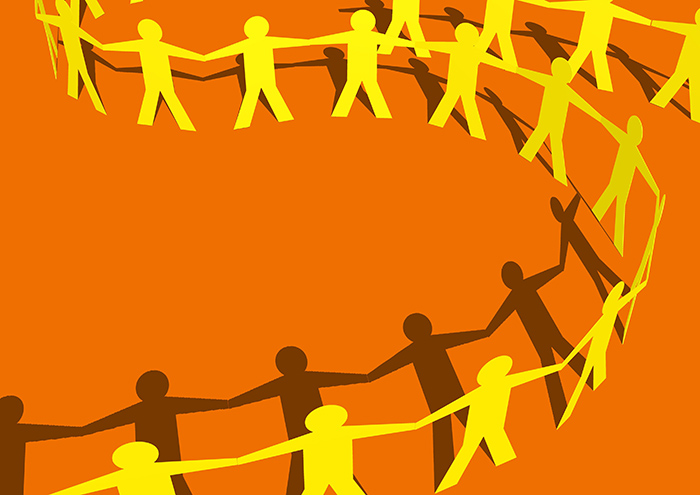 The Free Public Library of Philadelphia recently announced a major initiative for renovation and expansion of select library structures, community outreach, and partnerships, funded in part with a major grant from the William Penn foundation. This initiative is worth taking a look at for at least two reasons. One, according to the FLP press release, it will be an "innovative model for the future of library service" and an ambitious project that will unfold over the next few years in a major urban system.  Two, the initiative also provides a great example of how to think strategically and work collaboratively in applying for grants from local organizations and government sources.
Entitled "Building Inspiration: 21st Century Libraries Initiative: Reimagining The City's Gateway To Information, Literacy, Economic Opportunity, And Civic Engagement," this initiative is a model for collaboration among a large public library system, city government, and a local foundation. The William Penn Foundation contributed $25 million, with an additional  $35 million in total given by city and state government, and private gifts.
Strategic Priorities
How did this major gift take place? The William Penn Foundation's Grant Overview application says it has "strategic priorities" for closing educational opportunity gaps, and that "it is more important than ever for us to allocate scarce resources for maximum impact."  As the FLP press release emphasizes, this initiative will incorporate improving physical spaces through renovation and supporting outreach with new programs. The Free Library of Philadelphia is in a unique position to meet critical needs in the community, which makes it an ideal recipient for a significant grant.
In the library's press release, Janet Haas, MD, Vice-chair of the William Penn Foundation Board of Directors, confirms that libraries are a logical entry point to strategically create meaningful change in communities.  "The community libraries, in particular, are becoming vital neighborhood centers, places where people come together to build community, engage with one another and use tools and resources needed to be successful. Libraries are places of life-long learning, which is why we are so pleased to be a partner in this important work."
Here are some highlights from the initiative:
Central Branch
The FLP will construct two new areas at the main Parkway Central library, both of which have an entrepreneurial focus. One new area, The Common, will "serve as an active community space where individuals can gather to create, collaborate, and share." The Business Research and Innovation Center will offer "incubator space for new projects and ideas" and support.
Neighborhood branches
The initiative will fund renovations and programming innovations at five city branch locations, by creating "hubs" to support specific community needs. For instance, the Tacony branch is "situated in the heart of a re-emerging commercial corridor," so the FLP will focus on developing resources and space for small businesses and entrepreneurs. It should be noted that the five branch locations are prototypes, suggesting that evaluation and further development will continue to develop.
Partnership with City Schools
In addition to other partnerships with community organizations, the Free Library will strengthen its work with the School District of Philadelphia, "to ensure that all public school students receive the academic support they need to succeed."  The FLP has already taken large steps to collaborate with the School District, including summer and after school reading programs, as well as completing an effort to make sure that all School District students have library cards.
For a deeper look at the initiative, see the FLP press release, or visit www.21stcenturylibraries.org for detailed plans.
---
Tags: community partnerships, community services, grants, library innovation, library service, programming