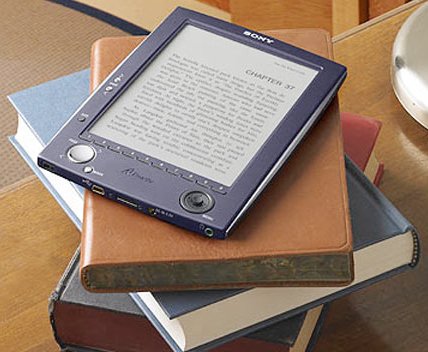 The Digital Shift's latest survey on ebook growth reports that 95% of public libraries in the United States circulate ebooks. Of that ninety-five percent of public libraries, ebook spending has steadily increased throughout the past four years and is expected to continue to double by 2019. Obviously the spending for ebooks is coming out of somewhere in the budget and libraries are reportedly spending less on reference materials.
Many libraries are completely eliminating their reference collections to make room, both physically and financially, for other resources including ebooks and databases. In many respects, going digital just makes more sense. For example, when you compare the limitations of a physical reference collection, it's an obvious choice to choose the digital route. Choosing a digital reference collection means that the information is (generally) easier to find, the ability to conduct extensive searches is greater, multiple people can access the resource simultaneously, and it can typically be utilized outside the library network.
However choosing the digital option for books, while increasingly a part of our lives, does not necessarily have such a clear answer. True, it has become much simpler to actually download the ebook onto a device compared to the confusing process that it used to be, but many ebooks can only be accessed by one patron at a time despite the fact that it's not a physical item. Additionally, some vendors impose maximum usage limits. The Digital Shift survey reports that the average ebook price is $23.00, and I know from discussions with fellow library employees that it's not uncommon to see popular titles going up to as much as $80.
In this respect, the decision to go digital isn't exactly cut and dry for all libraries. With schools starting to lend out tablets to their students and ebook reading becoming a normalized practice, many libraries are at a crossroads: embrace the digital age despite the financial burden and limitations it may impose or limit the library and its patrons from embracing 21st century digital trends in place of cost-effective book purchasing?
While there is a lot of hype about completely digital, bookless libraries, I personally think that there will always be a marriage between digital and physical books in public libraries. The underlying issue is how public libraries, particularly those facing budget cuts, are supposed to create this partnership in their collections? Unlike the way databases have replaced the physical reference material, this e-book digital shift isn't necessarily an obvious one for all.
What are your ideas on best ways for public libraries to walk the ebook/book line? Share your comments below.
For statistics on ebook purchasing and circulation and ereader and tablet usage, you can read the full survey here: http://www.thedigitalshift.com/2014/10/ebooks/survey-library-ebook-growth-slowing-still-substantial/
Works Cited:
"Survey: Library Ebook Growth Slowing but Still Substantial." The Digital Shift. 30 Oct. 2014. Web. 30 Dec. 2014. <http://www.thedigitalshift.com/2014/10/ebooks/survey-library-ebook-growth-slowing-still-substantial/>.
The Digital Shift article received statistics from these annual reports found here:
Cover Image Credit: Jorghex CC BY-SA 3.0
---
Tags: budget cuts, ebook sales, ebooks, ebooks and libraries, physical books, surveys