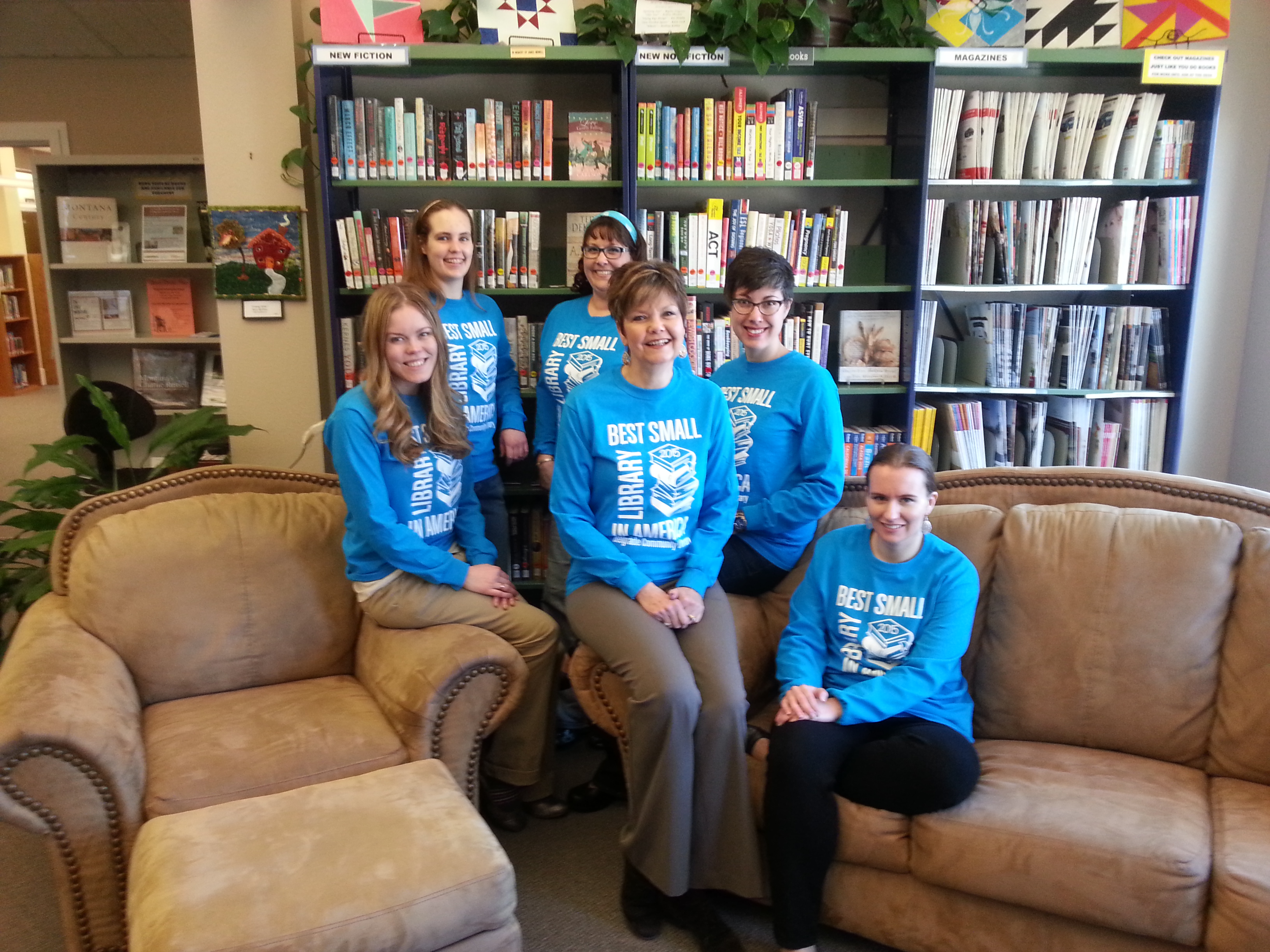 When Gale Bacon became director of the Belgrade (MT) Community Library (BCL) the roof was leaking.  In addition, the library budget was running in the red and being kept afloat by loans from the city coffers. Moreover, the library had not kept pace with the rapid growth the area was experiencing. Nine years later, BCL was selected by Library Journal and the Bill & Melinda Gates Foundation as the Best Small Rural Library in the country. How did she do this? What can public librarians learn from her experience to improve their own libraries?
Bacon cites her experiences serving as a branch manager in a Minnesota consolidated regional library system as foundational to her abilities to move her Montana library forward. "Great River Regional Library—with all of its libraries—has an amazing support system, from technology to marketing to collection to policies for all libraries." It is through this network that she developed the skills she needed to lead in a director role. She also credits her experience serving on a school board as essential in learning the ins and outs of working with a library board.
Bacon shares the credit for her library's rags to riches story with community partners and her staff. A key to the library's turnaround was the library staff. Bacon says, "I put skilled people around me. Two received their master in library science degrees within the last five years. I consider myself a director, someone who orchestrates and taps staff for their new skills. That's really my role, to be the encourager and leader." Many of the new programs and services she added to BCL came through collaboration, such as biweekly Book­a­Tech sessions offered by the BCL public services librarian.
Bacon advises librarians to be an active member of their library communities. "We all face the same challenges. We are so busy with limited staffing and the budget. It is difficult to get out. Networking and supporting your community are stepping stones." This community involvement has resulted in a larger network of support for her library, allowing them to become more innovative. It was by advocating for an operating levy and pursuing grant funding that Bacon was able to balance the library's budget and restore its reserves.
Along with the library's foundation, Bacon has made a concerted effort to find grant money to pursue new projects. For example, the library recently received 3­D printers through competitive grant funding. Educational classes and community outreach will be included as part of this grant project. She has also retained grants from everything to summer reading program supplies to OverDrive services. Bacon looks for local organizations that have a similar mission as the library and organizations that want to give back to the Belgrade community. Her goal is to for the library to be an equalizer between all ages and incomes.
"The library is more relevant than it's ever been. We have become the common cultural community center for our community," she says.
Further information
Photo:
Back row from left to right – Kathleen Godfrey, Vanetta Montoya
Front row from left to right – Keiley McGregor, Gale Bacon, Rebekah Kamp, Katie Ramstead
---
Tags: 3D printers, best small library, budget, funding, grants, library programs, library services, rural libraries, summer reading programs