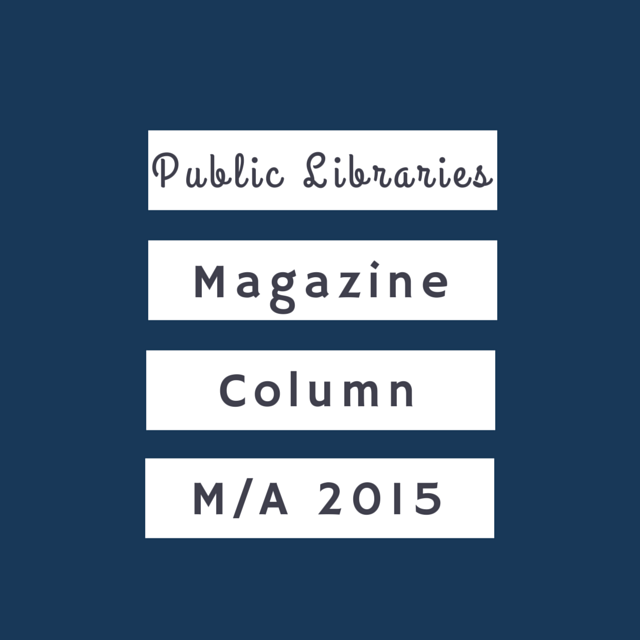 by Kaite Mediatore Stover and Jessica Moyer
"Lyrics, Dude!  Recite them some lyrics!"
Sage advice from cine-scholars Bill and Ted on wooing princesses from the 15th century. Poetry has always held the power to enthrall, thrill, charm, and awe, much like the most appealing fiction and nonfiction. In honor of National Poetry Month, consider offering a volume of poetry to readers to go along with their favorite genres and subjects.
Since we can't seem to sate the appetites of adult readers of young adult fiction, pass them some poetry for young adults. Mel Glenn's slim volumes of poetry in teen voices burst on the scene in the early 1980s. Class Dismissed! (1982) is the first but don't feel you need to read these collections in order. They're not a series, however, they are interrelated collections. Glenn has even penned two collections of mystery poetry, Who Killed Mr. Chippendale (1996) and Foreign Exchange (1999).
Consider adding a title from this year's Notable Book Award List, Gabriel (2014) by Edward Hirsch. A poignant and stirring of a young man's life captured in the heartfelt words of an anguished parent.
It's an oldie, but damn fine goodie. All those Game of Thrones fans looking for another epic reading challenge will find Edmund Spenser's six volume, The Faerie Queen (1590). Knights, dragons, quests, an evil sorcerer, sword fights, and it's unfinished. It's also full of political and religious commentary. The language may be archaic, but dedicated GOT readers have got this.
Fans of witty fiction focusing on the lives and relationships of women will appreciate Beth Ann Fennelly's elegantly humorous wordplay in her collection, Unmentionables (2008). "The Kudzu Chronicles" may be about a never-ending garden battle, but astute readers will see the poet's own struggles to thrive in an environment both bewildering and amusing.
Readers who enjoy the warm and witty badinage between women who may have had one cup of coffee or glass of wine too much will appreciate Ridin' the Moon in Texas (1987) by Ntozake Shange. A poetry book that blends colorful illustrations and graphics with words. An intriguing match for readers who enjoy artistic journals or memoirs.
The Tijuana Book of the Dead (2015) by Luis Alberto Urrea may surprise fans of his novel Into the Beautiful North who didn't know Urrea was an award-winning poet. The lyrical stories of the border residents will captivate readers who seek complex characters trying to making sense of their lives with one foot in two worlds.
For readers who are constantly browsing the 200s for inspiring reading, steer them towards a slim volume by Cynthia Rylant, God Went to Beauty School (2003). In respectful and playful lines, Rylant presents a God who experience many of the smaller experiences that celebrate what it means to be human. No religious commentary here. Rylant is carefully intermingling the divine with the mundane and creating poems that will resonate with all ages.
Of course, there are readers who won't read a poem no matter what. We've got books for those folks, too. Steer them towards Possession (1992), the lush, romantic, baroque Booker Prize-winning novel by A.S. Byatt. Two scholars of Victorian-era poets are conducting a literary investigation to prove the poets, who purportedly did not know each other in their own time, actually conducted an illicit affair. Byatt makes the hunt for old letters tense and dangerous. Who knew the life of a college professor could be fraught with so much drama and danger?
Readers who need to keep it real and want to live the life of a shining star poet should look no further than Anne Sexton: A Biography (1991) by Diane Middlebrook. This raw balanced biography will have readers mesmerized by the 1950s housewife who turned a tumultuous suicidal inner life into Pulitzer Prize-winning poetry that defined a generation.
Poetry—the songs of ourselves.
Kaite is reading The Water Knife by Paolo Baciagalupi and listening to A World Undone by J.G. Meyer and read by Robin Sachs.
Jessica is reading Diamond Conspiracy by Philipppa Ballantine and Tee Morris and listening to First Among Sequels by Jasper Fforde and read by Emily Gray.