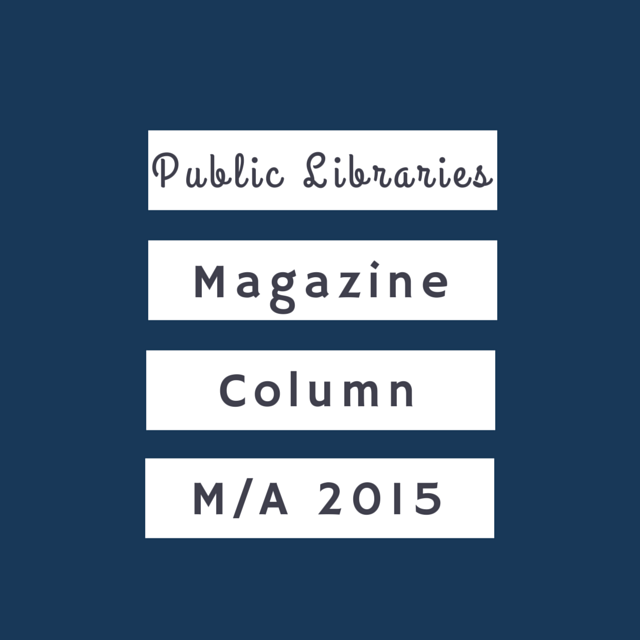 As a polyglot I have always thought of myself as someone who was fairly globally aware. I received an undergraduate degree in Spanish and German, and my original career goal was to work in international business. I enjoy personal travel to explore new lands and cultures. I am the person who, when expecting to meet someone in or from another country, is rushing to learn a few key phrases in the person's native tongue and social graces to attempt or avoid. I have also thought of myself as curious and eager to learn from colleagues about new ideas on service delivery, building design, planning, programming, and more. Yet I recently found out how limited my professional knowledge was of a whole public library universe that exists beyond the confines of the United States.
In December 2014, I had the great fortune to travel to the Netherlands for a Gates Foundation Global Libraries meeting. I decided to arrive a day early, but to forego all of the amazing sightseeing opportunities available and instead focus exclusively on "binge-visiting" Dutch public libraries. The foundation put me in contact with Ton van Vlimmeren, director of the Utrecht Library, who had recently enjoyed a visit to several U.S. public libraries and was eager to return the favor. He in turn put me in contact with several additional colleagues and thus my whirlwind day took me to public libraries in Almere, Amsterdam, and Delft. At each library I was warmly welcomed and received tours of the outstanding facilities.
I was struck by two things. First, there were many amazing innovations at work that I knew little or nothing about and colleagues who offered much from which to learn. Almere has the most browsable collections I have ever seen. Amsterdam has
a full-service restaurant on the top floor, two radio stations that broadcast from the building, and museum-like exhibit spaces. Delft has an incredible touch table where you swipe your library card and then view images retrieved from a digital archive that most closely match the GPS coordinates of the address associated with your patron account. Second, as I talked to my Dutch counterparts, their challenges struck a chord with me: declining circulation of physical materials, persistently high illiteracy rates, municipal financial problems that were impacting the library, publisher/e-book delivery problems, legislative issues, how to change the perception of libraries, and the familiar list went on.
My one-day busman's holiday carried over into the next morning as by happenstance, the Dutch National Library Conference was being held in Amsterdam. Erik Boekesteijn and his coworker Jaap van de Geer from the Delft DOKLab and I became quick friends and Erik secured my attendance at the conference. While most of the opening session was in Dutch and thus lost on me, the portions in English were inspiring. They included Brian Gambles, then director of the Birmingham Public Library (Europe's largest public library, which opened in 2013), and a powerful public service announcement, entitled "Libraries Change Lives" by Princess Laurentien's Reading & Writing Foundation. A highlight was when the actual princess appeared from the back of the room and proceeded to the stage to talk about the literacy challenges being faced in the Netherlands.
At this point I suspect many of you are thinking this all sounds pretty exotic for a public library field trip and perhaps even a bit like a fairytale (or worse, lofty). I will be the first to admit that up until this experience I tended to think of international
public library ventures as reserved for a small handful of very large and/or very well-funded libraries in our country, not
a medium-sized library such as mine, let alone a small, rural library. Yet as entities that pride themselves in offering a global
reach with a local touch, why don't we make a better effort to reach out when it comes to the exchange of ideas, culture, and professional expertise?
Further, given the prevalence of the English language in many parts of the world, we have even less of an excuse for at least taking a look at the world around us which can be just a short website, email, or Skype address away. After all there are an estimated 320,000 public libraries across the globe to tap into! Plus the reality is that the majority of libraries in the world and our own country are small, so connecting talented people, who can work wonders with very constrained resources in isolated geographies, seems more important than ever. While the political environments, cultural differences, and economic challenges vary widely, the fundamental concepts—of connecting people to information, providing safe learning environments, building literacy skills, and more—cut across all boundaries.
So how can you get started thinking more globally? Here are a few suggestions that are just the tip of the iceberg (and my apologies in advance for being European-centric):
View and subscribe to "This Week in Libraries"1 a show produced every few months by Boekesteijn and van de Geer, mentioned earlier.
Visit the Public Libraries 2020 website2 and in particular the "Libraries Change Lives" public service announcement.
Read The Library of the Future: Hub for Knowledge, Contact and Culture.3
Attend PLA's preconference at the 2015 American Library Association (ALA) Annual Conference, "Designing the Future: A Design Thinking Toolkit,"4 which will feature the Aarhus (Denmark) Public Library.
Attend the International Federation of Library Associations and Institutions (IFLA) Conference and Assembly, August 13-19, 2016, in Columbus (OH).
Spin a globe, touch it with your finger, and try reaching out to the nearest public library wherever it stops. You may be surprised at how many other bright, enthusiastic public library professionals there are in the world!
I hope this column sparks an interest to think more globally if you are not already doing so. Reaching out to our colleagues across the globe can only benefit all of us with the chance to exchange ideas, collaborate rather than duplicate, and make public libraries strong for the future.
References & Notes
---
Tags: gates foundation, global libraries