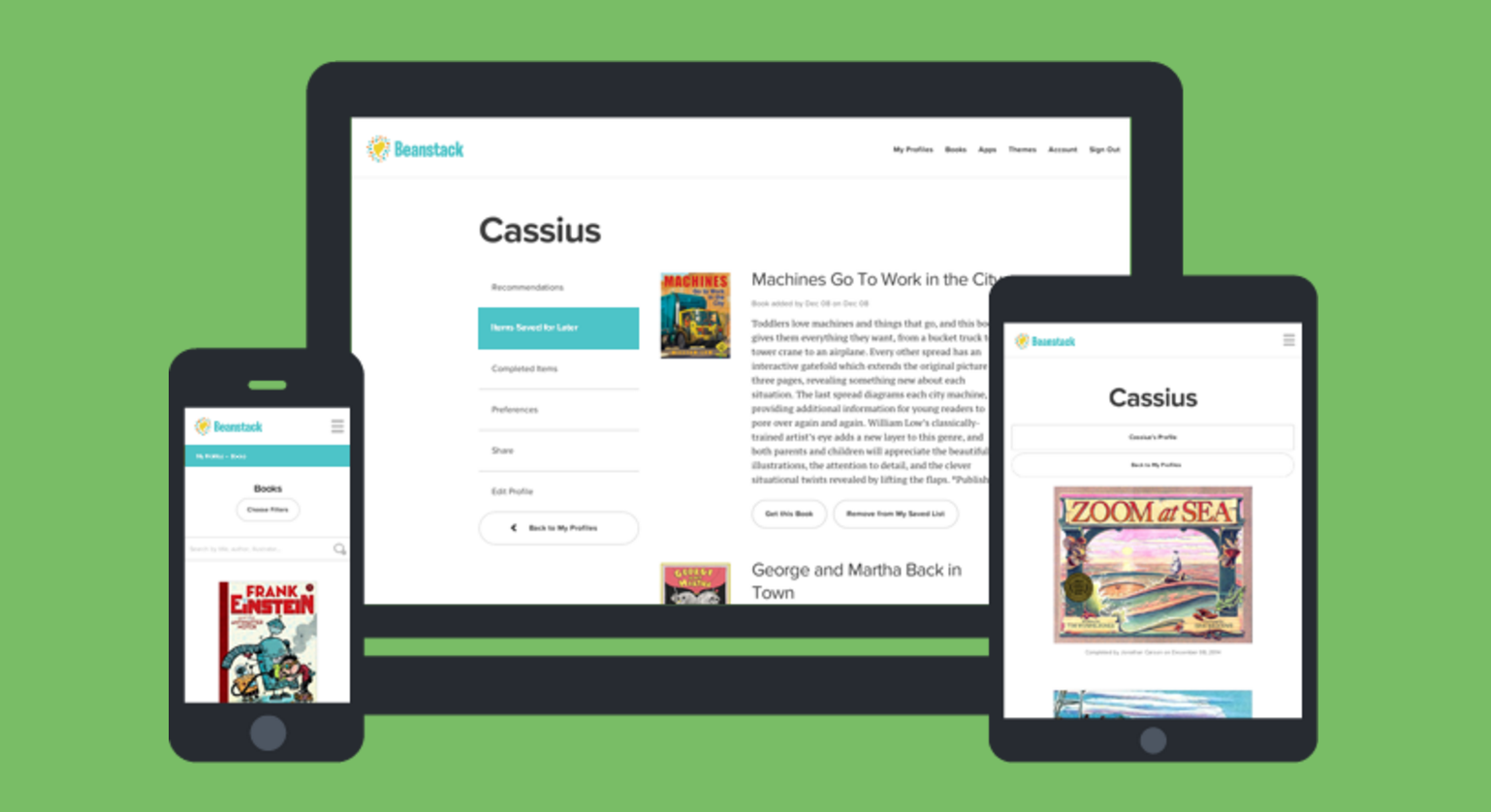 In the field of public librarianship, it is well known that readers' advisory is a vital component of the job. Each librarian has his/her own resources to accomplish this task. Databases, word-of-mouth, and a librarian's own personal reading experiences are just a few examples in a librarian's tool kit. Now another means of advisory has become available for youth services librarians, Beanstack .
Created by Jordan Lloyd Bookey and her husband, Felix Brandon Lloyd, Beanstack is a specialized service for libraries and their patrons that offers personalized book recommendations and specific tools for learning. Beanstack librarians as well as the specific library system's librarians work together to recommend books for young readers based on the young person's individual interests. These specialized recommendations not only make reading enjoyable for the children, but also help build literacy at an early age.
"Beanstack is a web application, and it is mobile optimized," says Bookey. "That means it is very easy to use on your phone, as we build first for the mobile experience. We consider it a family engagement tool, helping to better connect libraries and families. By signing up, families will receive personalized recommendations for their kids, along with recommended events and more. We know that librarians themselves are the best answer—nothing beats a librarian at readers' advisory! Our goal is to help people begin and continue their discovery process of all the amazing things their library/librarians have to offer." All recommendations are titles already in your library's specific catalog.
The system has learning activities, reading logs, and an engaging badge system to entice young readers to not only read but also continue reading.
This product is helpful on its own but can be paired with a number of your own library system's programs. "Beanstack has worked great with the 1,000 Books Before Kindergarten program and we're excited to see how parents use the product in other ways," says Garrett Hungerford, assistant director of Salem-South Lyon District Library in Michigan. Many systems have promoted it along with their summer reading programs. Beanstack also sends out a weekly reminder to visit your library for more information from librarians, and thus becomes a community engagement tool, as well. "It helps engage local families by providing personalized recommendations, tools for earning incentives, and content curated by librarians. 43% of Beanstack users do not have a library card when signing up. The flagship summer reading client experienced a 25% increase in registrations and completions," says Bookey.
Beanstack has now partnered with over fifty public libraries throughout the United States and even into Canada. A video demonstrating how Beanstack can be partnered with your summer reading program can be seen here.
---
Tags: summer reading programs, tech tools, youth