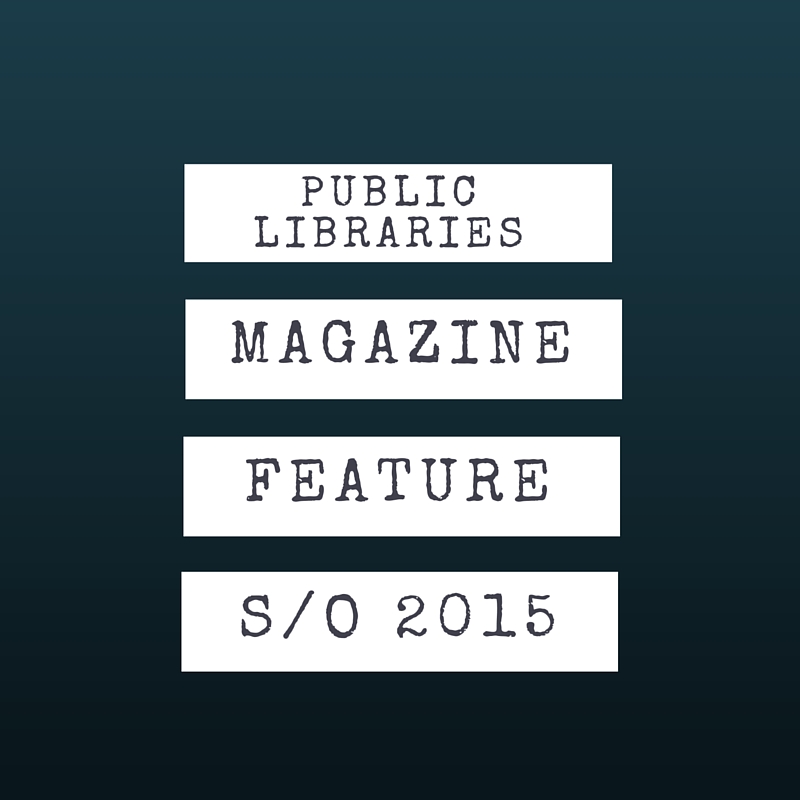 Books can open doorways to discovery. PerfectPiggies! (2010) by Sandra Boynton, for example, delights babies and toddlers with quirky fun and
upbeat illustrations—and helps grown-ups interact with children. "Isn't that pig silly? What do you think will happen next?" Adults learn to relax and enjoy the "conversation"—"bah doo bah doink." Parents can invite story connections to personal life. "A piggy needs kindness. Wasn't Grandma kind to bring us flowers yesterday?" A well-chosen book and a suggested home activity help parents create a heart-to-heart intimacy with their child. Library play-and-learn centers magnetically draw children into the kind of play that engages and inspires them. Grown-ups and children—by talking, singing, reading, writing, and playing—can enter into this world of discovery.
The Maryland State Department of Education (MSDE), in preparing an initiative to help young children get ready for school, asked: What better place for families to find exciting—and free—resources for early learning than at the public library? Indeed, where else could they ask the question? Bah doo bah doink!
Transforming Family Life
How can a library experience transform family life? Let's look at two real-life examples that bubbled up in a Library Café discussion program. "It's amazing how much I have learned about tractors!" said Lyndsay Edwards of Westminster, Maryland. "When my first son was only six months old, we began attending the Read and Play programs at the library. I loved spending time with him while librarians showed me how to read, sing, and play with my newborn. Now my son is four years old and his brother is one. We attend library activities regularly. I've learned how to pick out books that get my sons excited about reading, which is how I've become an expert on tractors. It's always nice to get out of the house for an hour and spend time with other parents and their children. It is a social opportunity for both of us."1
Another mother told her library story, "Being homeless a few short years ago I got into the routine of bringing my children into the library each day. One day before we got to the library Miss Sue [from the check-out desk] was walking down the street on her lunch break. She greeted us, 'Hello, how are you? Will we see you in the library later today?' She talked to us as if we were any other family that goes to the library." The mother smiled, continuing, "That conversation was a turning point in my life. I began to think of myself in a more optimistic and confident way. In time, I was able to get out of a troubled marriage and move into an apartment with my children."2
As Edwards added, "The library has provided me with a safe place to take my two boys where they can learn and grow. We look forward to our visits where we can explore the train, play with the puppets, choose new books, participate in storytime, and make new friends. It is a weekly routine for us and something I will treasure for years to come."3
The Maryland Early Childhood Advisory Council (ECAC) partnered with MSDE to apply for and receive Race to the Top Early Learning Challenge grant funding. Two public library projects are featured in the grant and serve Title 1 neighborhoods: Library Family Cafés and Family Info Centers. These projects were designed to strengthen the ability of community partners to connect at-risk families to library services.
Library Family Cafés
Library Family Café discussion programs are loosely based on an engagement model used by Illinois' Strengthening Families model (Love is Not Enough Parent Cafés), but they focus discussion on the excitement of learning—as opposed to more social work-type topics, such as how to discipline your child. They sometimes offer meals or snacks. Each library designs their café programs to fit their community needs. For example, some libraries set up activity play stations in the storytime room where parents and children go from station to station at their own pace. Librarians visit with families one on one during this active play time and enjoy informal conversation about learning and early literacy. Other libraries create informal discussion time during Every Child Ready to Read @ your library workshops with the goal to spark curiosity. One of the universal questions asked—no matter the format of the "café" —is: "What more can the library do for you and your family?" In this way, librarians can listen and respond to each family to help develop exceptional customer service, improve their relationship with the community, and tap its potential.
Library cafés invite parents for a deeper discussion about learning for themselves as adults and learning for their children. For example, parents can discuss the progression of how children develop writing skills. Babies enjoy squeezing playdough, which strengthens their fingers and hands as a first step toward the process of writing. Then it's step-by-step—children begin to scribble, make letter- and number-like shapes, then advance to making letters and numbers. Parents have ah-ha moments in the informal and fun café atmosphere and are excited to share their observations and ideas. Parents are learning from librarians—and learning from each other.
Family Info Centers
Every library system has identified one or two or more branches to feature a Family Info Center or kiosk of information specific to early literacy, early learning, and community partner brochures. Local early childhood councils are eager to include their printed promotional handouts in the info center. These centers are usually a simple wall mount or table top brochure holder or literature display rack. Every Child Ready to Read @ your library toolkit offers ready-to-use parent brochures and handouts on early literacy that are ideal for the centers.
Engaging Families—Four Tenets
How can libraries partner more effectively with parents, schools, and others to help a community thrive, especially while treading the convoluted pathways of politics, bureaucratic mumbo jumbo, and naysayers? Like Benjamin Franklin's Junto, a group of likeminded aspiring artisans and tradesmen who "formed . . . a club for mutual [self] improvement" to enhance their community,4 the library celebrates human creativity, curiosity, and courage.
Library staff members establish relationships with families (low needs and high needs) in order to offer services and opportunities to support family learning. A model of effective practices and guiding principles has emerged over the years and were encapsulated into four tenets within Maryland's early literacy guidelines:
Parents are their child's first teacher.
The public library is a family's resource for learning—children and adults alike.
Library staff members strive to bring out their best as professionals and the best in all families—through dignity, respect, and creating opportunities as a jumping-off place for learning.
Libraries shine by serving children birth to five when in collaboration with parents and caregivers (high needs and low needs) and with other agencies and organizations.
One of the brilliant aspects of libraries engaging families is development of the caring, benevolent nature of the parent or caregiver as the child's first teacher. Library activities nudge grown-ups to develop the interests of young children that can lead to skill development—peekaboo (nonlinear thinking), stacking (problem solving), banging (music), giggling (humor), jumping (self-assurance), frogs (science), and drawing (self-expression). Libraries in Maryland—and across North America—offer myriad opportunities for parents and children to enjoy lifelong learning. Librarians are developing effective practices to support parent enthusiasm for their child's learning. They are training grown-ups to be attuned to their child's play and conversations for clues to their interests.
Libraries Supporting Community Goals
Margaret Williams, executive director for the Maryland Family Network, said, "Our mission is to inspire parents to be their best each day. Library programs offer parents and children time together when library staff can model what parents might do at home. Librarians can teach parents how to share books and have fun with age-appropriate activities. They can demonstrate how children can become positive participants in groups through storytimes."5
When librarians strive to listen to parents and caregivers, identify needs, and design services responsive to their individual community, a library is more likely to reinvent itself in ways to stay relevant. For example, many libraries offer play and learning opportunities to families through early literacy storytimes, special parent and child activity programs, interactive resources, café discussions, and large or small play spots inside and outside library buildings.
The Maryland Early Childhood Family Engagement Framework—based on a national Head Start Parent, Family, and Community Engagement Framework model—put forth seven common goals that all partners in the early childhood system can embrace to develop appropriate strategies.
Goal 1: Any initiative should promote family well-being.
Goal 2: Family engagement should promote positive parent-child relationships.
Goal 3: Community resources should support families as principal educators of their children.
Goal 4: Innovative strategies inspire the educational aspirations of parents and families.
Goal 5: Effective practices should support families through the care and educational transitions of early childhood.
Goal 6: Networks should connect families to their peers and to the community.
Goal 7: Through opportunities that engage and inspire parents, community partners support the development of families to become leaders and child advocates.
Williams added, "Libraries offer families—all ethnic and income groups—a place to go for tips on finding good books and how to read aloud. Librarians can assist parents in finding information on what they need or what interests them as lifelong learners—anything from job hunting to discipline for children to how to handle a death in the family. Storytimes and other programs create a safe atmosphere for families to have fun and socialize together."6
Low-needs families support high-needs families through modeling and conversations during programs and café discussions. Library staff can create the proper atmosphere for this important work.
"Through programs and activities, such as Every Child Ready to Read, or in the library café discussions, we are offering a learning structure for parents to think about how to be their best. For example, we give tips to parents encouraging them to ask questions of their young children when they are in the grocery store (what is the name of this fruit) or driving in the car (let's sing "the wheels on the bus" song)," explained Rachel Wright, the children's services manager of the Cecil County (MD) Public Library.7
Librarians can also contribute to the family engagement effort by understanding that it can apply to children older than five. "Recently I was sitting in the Children's Room watching a nine-year-old boy teach his grandmother how to play the online game Minecraft," said Amanda Courie, youth services coordinator, Caroline County (MD) Library. "They were building a birchwood house together, and suddenly came across some squid! She was open and curious. I could see how much the grandson enjoyed being the expert and giving his grandmother a glimpse into a world in which he is right
at home."8
"Seventy-seven parents and children showed up at our first library café," said Barbara Graham, youth services coordinator, Wicomico County (MD) Library. "We partnered with the Judy Center, the early learning division at our local school system focused on Title 1 areas. Many of the families had not been to the library before. All staff were on deck including our library director, staff, and volunteers to meet and greet families, guiding them through the evening's activities. Our volunteer coordinator happens to be a culinary arts school graduate and prepared a special array of refreshments. Every Child Ready to Read's five practices were at the heart of our activities—activity stations were set up in the library with one take-home activity and one activity per practice (talk, sing, read, write, and play).
Our goal was to create a pleasant experience with the hope that parents would want to come back. We believe we're moving in the right direction because we had several children who didn't want to go home."9
With a bit of grit, goodwill, and piggledybop, the family engagement concept can transform library services.
References and Notes
Remarks shared at Early Childhood Consortium Breakfast Celebration, Carroll County (MD), Apr. 30, 2013.
Remarks shared at Library Café program, Carroll County (MD) Public Library, Nov. 13, 2012.
Remarks shared at Early Childhood Consortium Breakfast Celebration, Carroll County (MD), Apr. 30, 2013.
Shaw, Peter, ed. The Autobiography and Other Writings by Benjamin Franklin (New York: Bantam Books, 1982), 53.
Margaret Williams, phone interview with authors, May 27, 2014.
Ibid.
Remarks shared at Maryland Library Association conference program with Rachel Wright, May 9, 2014.
Amanda Courie, email interview with the authors, June 2, 2014.
Remarks shared at Maryland Library Association conference program with Barbara Graham, May 9, 2014.
---
Tags: books for children, Children's Books, children's programming, early literacy, early literacy activities