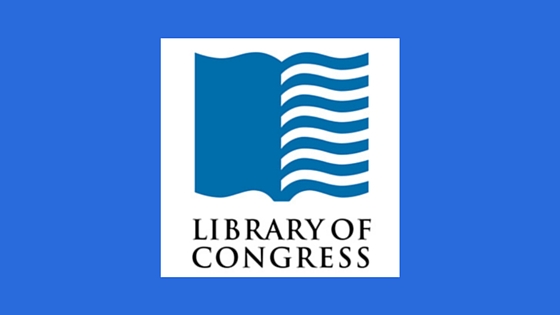 The Library of Congress Literacy Awards Program has released their third annual Best Practices publication. Along with the three previously announced 2015 prize winners, fourteen other organizations presenting paramount methods for increasing literacy are included in the publication. The Literacy Awards, first announced in January 2013, honor organizations that successfully increase literacy in the United States or abroad. The Literacy Awards also promote the distribution of the most effective methods, and the Best Practices publication is a key component in sharing these innovative ideas.  Below are just a few of the programs cited for their exemplary work in the categories of best practices.
Working with government policymakers: Stiftung Lesen's Lesestart, a program in Germany, supports libraries in educating parents about the importance of reading aloud to their children. A mix of non-profit and government partners provide book packs to families with young children, including pediatricians, libraries, and schools. In receiving the book packs from diverse groups, Lesestart teaches parents that reading affects many facets of their children's life and development.
Creating a community of literacy: The Family Reading Partnership, located in Ithaca, NY, targets parents and children at different stages of development to support early literacy in children ages 0-5. Expectant mothers receive a children's picture book as well as an adult book on the importance of literacy at prenatal visits, and children receive a higher level book when they register for kindergarten, marking the next stage of education.
Selecting appropriate language of instruction: Worldreader, located in Barcelona, Spain, serves fifty countries in Africa and Asia in providing access to over 27,000 e-books in forty-three languages. Books are distributed through e-readers and mobile phones in low- and middle-income countries served where phones are often more common than bathrooms or running water. Large international publishers donate licenses and small local publishers give large discounts to some of their best works.
Literacy in service of social goals: Free Minds Book Club & Writing Workshop serves youth who have been charged as adults in Washington, DC jails and federal prisons. The three-stage program motivates inmates to read with both reading and writing projects.
Providing access to readers with disabilities: Men with a Message Braille Program relies on eleven residents of the James T. Vaughn Correctional Facility in Delaware who create materials for visually-impaired residents of Delaware, and the American Printing House allows much of their work to reach the entire nation. Visually-impaired readers request translation of materials that range from worksheets and textbooks from K-12 classrooms, poetry and plays, and religious texts used for worship.
Click here to read more about these and other extraordinary literacy programs. See if any of the innovative techniques spark ideas you can use in your own organization.
---
Sources
http://www.read.gov/documents/BestPractices2015.pdf
http://www.read.gov/literacyawards/index.html
---
Tags: adult literacy programming, Awards, early literacy, library of congress, literacy awards