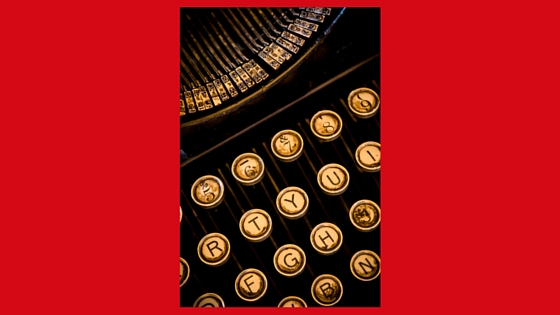 Among the many administrative decisions libraries have to make, few are so potentially altering to the scope of their collection as whether or not to include self-published works. Though many are wary to carry items that are published by the author, libraries have historically tended to err on the "more is better" side of these decisions. As several libraries are deciding to pull the trigger and carry self-published materials, we may be facing a shift in our general collections policies.
Times They Are (Still) a-Changing'
Libraries of previous eras all had their dilemmas when it came to collection building. Comic books, music and movies, and potentially dangerous books have all been controversies de jour for your local library. More recently, whether or not to provide Internet access was an issue, and we still struggle with the best ways to carry e-books.
As long as libraries have the space and funding, they tend to include whatever this year's controversial material is. Many are making that choice with self-published books. Though there are several practical issues such as funding (discussed recently by Public Library Online's own Troy Lambert), this article is concerned with inclusion criteria for those libraries that choose to bring self-published materials into their space.
Writing Strong Policy
Including self-published works comes with many decisions, such as whether to include printed books, e-books, or both. The library will have to maintain a stringent inclusion policy that fits into their larger policies for selection of new material. This will make it easier to defend against people who say self-published books don't belong, and also help deter authors of self-published materials the library doesn't want.
Recognition of the Material
One easy way to add credibility to self-published books is to only accept those that are already recognized; for example, accepting e-books that are part of a publisher or e-book platform. If a patron can get the item on their Kindle, the library has less reason to say "no." Contrariwise, if the library has an arrangement set up so that all books they adopt into their collection will also become available on an e-reading platform, it raises the stakes on inclusion decisions, forcing the library to be pickier.
Other criteria for determining the legitimacy of a self-published book can be even more simple. Is the author prominent in the local community? How many other books have they published? Is there a built-in readership for this book? These factors can all play into the selection process.
Vetting the Quality
A library may need to take extra steps to assess the quality of self-published books. Often genre books, such as romances or mysteries, are included solely on the basis of publisher recommendation or author. Without these pre-arranged tools, libraries may need to create a formal submission and acceptance policy that goes above and beyond their normal criteria, as well as task an employee or committee with making recommendations.
Is There a Reason We Shouldn't Have Them?
Self-publishing has become a big industry. Certainly, it's a way to provide a community access to the works of local authors, but there's also a growing list of self-published authors who have attained success and popularity. Let's not forget that Fifty Shades of Grey was originally self-published, and though it has had its own controversies in libraries, the vast majority of public libraries carry it and it circulates extremely well. Whether or not libraries choose to have a wide selection of self-published material and how far they wish to take their collections (consider Taken by the T-Rex and the other very NSFW Christie Sims writings , which have attained enough popularity to be available through BarnesAndNoble.com, be reviewed on Goodreads and are technically in the same genre as Fifty Shades) is something each library system will have to answer for itself. Soon, the question may not be whether your library should carry self-published material, but simply if, like Fifty Shades of Grey, it has the shelf space and can order them from Baker & Taylor.
If the goal of a library is to provide people access to information and books, and if self-published books fits all the criteria for inclusion, then the library should strongly consider carrying them. However, as much as we should have open policies relating to the items we accept, we also must be willing to do the work of curating our self-published collections. Space is limited, and every book we put on a shelf is a choice we're making about how to use the space we have. If self-published books are coming to our libraries (and, really, why not?) we should be careful and considered in the way we choose them.
---
Sources:
Lambert, Troy. "Building a Bypass: Libraries, Amazon, and Indie Authors." Public Libraries Online. December 08, 2015. Web. Accessed January 07, 2015.
Landgraf, Greg. "Solving the Self-Published Puzzle" American Libraries. October 30, 2015. Web. Accessed January 07, 2015.
Schwartz, Meredith. "Florida County Pulls Fifty Shades of Grey From Shelves." May 11, 2012.,Web. Accessed January 07, 2015
---
Tags: collection development, e-books, independently published, Self-published e-book review, self-publishing at the library