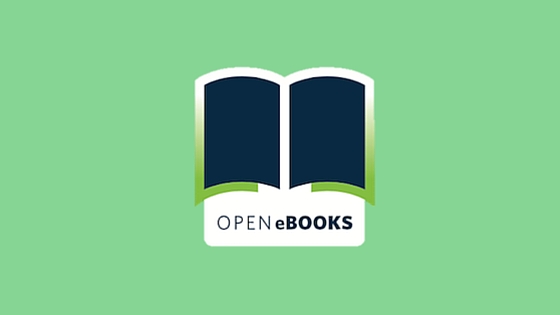 I grew up a poor kid in southeastern Idaho, and the library was one of my best friends. I waited with baited breath for the newest sci-fi, the latest Hardy Boys Mystery, or the newest Stephen King novel to hit the shelves. The card catalog and the reference section were two places so familiar to me they felt like home. Before I could afford to subscribe to magazines, I would peruse the pages of Writer's Digest and Poets and Writers, hoping someday my books would be featured there because I would be a real writer.
Times have changed. E-books, something many of us never thought were possible, are now commonplace, and many checkouts from the library never even involve a visit to the stacks.
Not everyone has access to them though, especially families who are poor and cannot afford to pay for content, even if they have a smartphone or computer. Checking out e-books from libraries is one option, but at the end of February, the White House released a new app: Open eBooks.
Getting started with the app is easy. Educators can sign up at openebooks.net and receive codes for their students. The students can then use those codes to download the app to a smartphone or tablet, and then they will have access to the e-book collection.
"Clearly, the Open eBooks program can provide another digital gateway for millions of children to develop a love of reading," says Sari Feldman, President of the American Library Association, "and what smarter investment in our future could we make than getting books in front of kids?"
The White House has been slow to adapt, but is rapidly catching up in the digital realm. Some developments include the first Chief Data Scientist in US history leading the white house into the world of big data, as well as the Department of Education launching an initiative called #GoOpen and encouraging educators and their districts to use openly licensed educational resources (OERs).
Open eBooks is different from those programs in that it deals primarily with copyrighted material. It does, however, follow a similar pattern from the White House: gather data and make sure it is publically available, use OERs to enhance education, and make e-books free to those who cannot afford them.
The app involves partnerships with ten major publishers, who provide the texts, with the Digital Public Library of America, First Book, The New York Public Library, digital books distributor Baker & Taylor and the Institute of Museum and Library Services.
What do you think? How will Open eBooks affect libraries and classrooms? Tell me your thoughts in the comments below.
---
Tags: apps, barriers to access, e-books