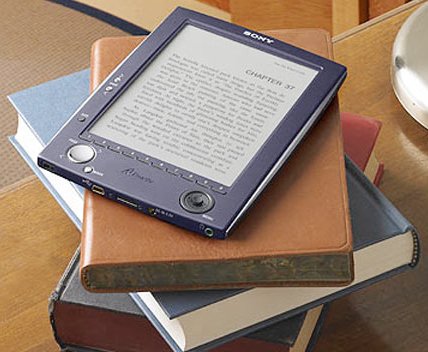 The verdict is in—Apple illegally worked behind the scenes with publishers to limit competition in the e-book market. Last month, the US Supreme Court upheld a lower court ruling which found Apple conspired with the "Big Five Publishers" (Hachette, Macmillan, HarperCollins, Penguin Random House, and Simon & Schuster) to fix e-book prices. Apple will need to pay a settlement of $450 million to e-book customers and the class-action law firms representing them.[1]
Apple was initially sued by the Department of Justice back in April 2012 for fixing e-book prices. At the time, the publishers were also sued but settled out of court. The case revolved around the "agency" model, which Apple used in its iBookstore offerings. This model required e-book authors and sellers to hand over a 30 percent cut of each sale. It also allowed publishers, rather than the vendors, to set the prices.[2]
Libraries across the country struggle to meet exponential patron demand for e-books by offering digital collections. However, the ability to lend digital material has been limited by the publishers offering the content. Now that the Apple e-books case has shown the "agency" model is anticompetitive, an opportunity is open for libraries to show the negative impacts of library e-book pricing practices on public access. Attention should be brought to the Justice Department to show that publishers are engaging in questionable practices involving the licensing of digital content to libraries.
While the e-book format is relatively new to the library world, the situation between publishers and libraries is not. Rather, antitrust claims against publishers have been a perennial issue. The current situation parallels the 1960s when the US Senate Antitrust and Monopoly Subcommittee investigated claims by libraries that publishers had conspired with wholesalers to inflate library prices for children's books. Publishers would be wise to remember that libraries are a major player in the publishing world, expending $1.22 billion on total collection expenditures annually,[3] and find ways that they can include them in the role of content distribution rather than trying to cut them out.
Libraries need a champion to take on their cause at the federal level. The current practices of publishers suggest a viable case could be made using the same antitrust regulations that were cited in the 1960s. Publishers are alleged to be conspiring to control market pricing. The agency model of pricing cited in the US Justice Department case is similar to the net pricing structure of the 1960s. An argument can also be made that the library pricing structures of e-book publishers, with expiring content and inflated prices, are price discrimination against libraries.
In 1966, librarian Marvin Scilken led the charge against children's book publishers after learning publishers were charging libraries under a different pricing structure than other consumers. Scilken contacted the Federal Trade Commission and members of the US Senate in an attempt to bring the situation into the public eye. Scilken's efforts brought the issue before the Subcommittee on Antitrust and Monopoly in September 1966.
The words of Scilken echo today, "Libraries must be wary of our suppliers. Librarians should also be wary of books sold primarily to libraries for they tend to be overpriced. Every time publishers 'discover' libraries they tend to put their hands in the taxpayers' pockets."[4] It is time for libraries to influence more strongly federal law and policymaking for digital content and be more selective when spending taxpayer dollars on licensed materials.
---
References
[1] Steven J. Vaughan-Nichols, "Apple gets smacked by $450-million e-book price-fixing fine," ZDNet, March 7, 2016.
[2] Zack Whittaker, "DoJ sues Apple, publishers in e-book price fixing antitrust suit," ZDNet, April 11, 2012.
[3] "Marketing to Libraries," American Library Association, November 2015.
[4] Marvin H. Scilken, "Scilken on publishers," Library Journal 116, no. 7 (1991): 8.
---
Further Reading
U.S. Congress, Senate, Committee on Antitrust and Monopoly of the Committee on the Judiciary, Alleged price fixing of library books: Hearings before the Committee on Antitrust and Monopoly of the Committee on the Judiciary, 89th Cong., 2nd sess., 1966.
Sherman Anti-Trust Act, U.S. Code 15 (1890), § 1 et seq.
Joseph Deitch, "A conversation with Marvin Scilken," in Getting libraries the credit they deserve: A festschrift in honor of Marvin H. Scilken, ed. Lorien Roy and Antony Cherian (Oxford: Scarecrow Press, Inc., 2002) 45–58.
Lawrence Hurley, "Supreme Court rejects Apple e-books price-fixing appeal," Reuters, March 7, 2016.
Adam Liptak and Vindu Goel, "Supreme Court Declines to Hear Apple's Appeal in E-Book Pricing Case," New York Times, March 7, 2016.
Lyle Denniston, "Apple loses case on its e-book selling tactics," Scotus Blog, March 7, 2016.
Bobbi Newman, "Should Libraries Get Out of the eBook Business?" Librarian by Day [blog], March 7, 2012.
---
Tags: apple, e-books, e-publishing and libraries, price-fixing