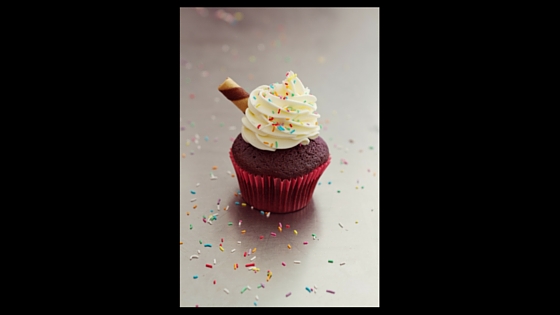 The library is full of stories. Not only do we have books and tomes full of stories—both fiction and nonfiction—but by virtue of being an active community center, the library is also a place where so many stories happen. One of the most important things we can do is to listen. It's by listening that we  learn about what the community wants.
Our library has a partnership with a day care center for individuals with mental retardation and developmental disabilities. Every week, the center sends these individuals to our library and they help seal our DVDs in protective plastic sleeves; the staff also visits the center once a month to alternate between a cooking and a reading program. I always make time to sit down and chat with the volunteers to see how they're doing.  One day, one of the volunteers, Lorenzo, was telling me that his twenty-seventh birthday was coming up on a day that he comes to volunteer. He is disabled and uses a wheelchair. I asked Lorenzo what he wanted for his birthday, and he said he wanted to dance with a girl. So I got my librarian thinking cap on. I'm lucky we have a diverse support staff that includes a trained chef. When he does his outreach program at the center, it's a group activity and he gets all the members of the center involved, having them help him find ingredients and mixing the dough (the center even pays for the ingredients). This time, our chef baked a birthday cake. Meanwhile, at our library, I talked to Lisa, who works for another organization but who has also partnered with our library. She does a weekly tabling event to get people in the neighborhood to sign up for health insurance, and she used to dance competitively when she was younger. I asked her if she would dance with Lorenzo on his birthday, and she said yes. I was so happy because everything was falling in place for Lorenzo's birthday party. Everyone has some talent or potential. And it's such a rewarding part of my job to be able to connect people together.
On Lorenzo's birthday, we decided to forgo the volunteer work and just celebrate during his center's visit to the library. I brought birthday hats and balloons. Another one of our staff members took on the role of a DJ, so the music was pumping in the library and we got to eat the yummy birthday cake. All the customers that morning were part of the party. Most importantly, Lorenzo got his wish of dancing with a girl on his birthday!
I love the flexibility of working in a library. Our mission is to serve the community, so even with limited budget and resources, I'm so happy that I can draw on the staff and community partners to create new stories with happy endings!
---
Tags: community engagement in libraries, community outreach, library outreach