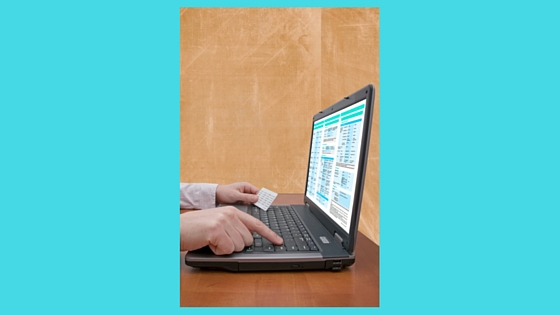 Until recently the term "pirate library" was fairly unknown. As the popularity of these websites has grown, however, primarily among academic researchers, and a major publisher has taken legal action, pirate libraries are a growing force in the information ecosystem. The pirate libraries I'm exploring are not libraries with collections about pirates. Instead, pirate libraries are offer a collection of content provided freely to users regardless of, and usually in violation of, copyright restrictions.
Pirate libraries—sometimes called "shadow libraries"[1]—are largely focused on creating parallel collections of academic or research content. While most of the content is academic and research-oriented, several pirate libraries also include large collections of pirated comic books.[2] Basically, pirate libraries offer pirated content. The two largest pirate libraries are Library Genesis and Sci-Hub.
Library Genesis—also known as LibGen and the self-proclaimed "Library of Congress of the digital world."[3]—is based in Russia and claims a digital collection of approximately one hundred terabytes in size, consisting of over three million e-books and twenty million journal articles. Library Genesis' goal is to "liberate access to knowledge rather than just go on DRM rip binges."[4]
Like Library Genesis, Sci-Hub is an extremely large site for accessing pirated content. However, Sci-Hub was originally based in the United States and has since moved to multiple international locations as its home base, the geographical location of the servers providing users with copyrighted content. After legal proceedings in 2015, Sci-Hub moved to a new domain, Sci-Hub.io, which was promptly shut down.[5] At the time of the writing of this article, Sci-Hub is operating through two domains, Sci-Hub.bz and Sci-Hub.cc. Sci-Hub's Twitter activity provides valuable insight into the site's mission and goals. The three Tweets below describe the site's mission and motivations:
Several methods have been employed to obtain content for pirate libraries. Originally pirate libraries relied on donations of digital files by individuals. Given the slow pace of acquiring content, more recent pirate libraries have employed more advanced techniques for obtaining content. Sci-Hub relies on researchers with access to restricted content through their institutional affiliations donating their credentials.[6] Then Sci-Hub uses the donated credentials to get through paywalls to provide the content freely to unaffiliated users.
Unsurprisingly, the growth of pirate libraries has prompted legal action by Elsevier, a major scientific publisher against Sci-Hub, along with several other pirate on the grounds of copyright infringement.
In response, operators of pirate libraries have largely responded that "they're filling a market gap, providing access to information to researchers around the world who wouldn't have the resources to obtain these materials any other way."[7] Moreover, in defending Sci-Hub, the site's founder cites Article 27 of the UN Declaration of Human Rights "to share in scientific advancement and its benefits."[8] Generally, the operators of pirate libraries do not dispute the claim that they are violating copyright; instead they state the reasons why they are, focusing on the greater good of research and society. The case is still pending.
Implications for public libraries
Pirate libraries have a number of implications for public libraries. First, it is unclear what institutions will be held accountable for in regards to donated credentials. As many public libraries purchase subscription databases, they may be at risk if found legally liable for patron misuse of credentials.
Also relevant to public library user education is that public library patrons may use pirate libraries, especially if they are unaffiliated with an academic or research institution. Again, education for staff and patrons about what pirate libraries are and what they mean for users, is valuable in reaching users so that staff share both elements of digital and information literacy with patrons.
While lacking the flashy name of pirate libraries, similar collections of content paralleling public library content have developed over the last decade, especially with the rise of e-content. For example, some readers seek DRM-free ebooks, audiobooks, movies, and music by using sites like Tor, where all types of digital files can be reloaded without restriction.
Overall, for public libraries this is an opportunity for staff and patron education. What does "free" content from a pirate library mean? The courts have yet to answer that question. Until, then we can best serve patrons by being well informed about developments in the information ecosystem.
---
References
---
Tags: pirate libraries, pirated content, research