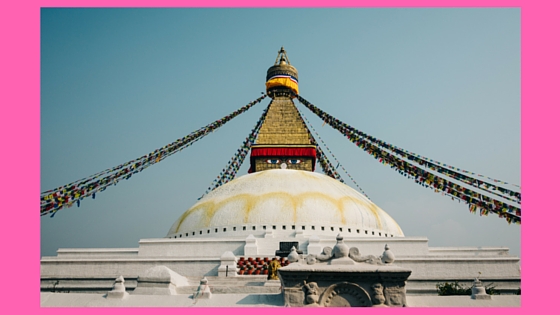 On April 25, 2015, Nepal suffered a devastating earthquake, registering around 7.8 on the Richter Scale. Between that first April quake and subsequent ones in May, this deadly force of nature killed a total of around nine thousand people. Almost 650,000 families were displaced, remote villages were cut off by landslides, and Mount Everest even moved over an inch.[1] Even more than a year later, political unrest has stalled the wheels of improvement.
A significant portion of the over seven billion dollars' worth of damage was suffered by Nepal's public libraries. Libraries and archives there saw quite a bit of damage after the quakes and aftershocks, one of which measured 7.3. In particular, many of the Rural Education and Development (READ) centers, partners of ALA, suffered damage, along with the surrounding communities. The Nepal Library Relief Fund was set up to rebuild archives and libraries in Nepal damaged by the earthquakes.
Three major libraries in particular were dealt a severe blow by the quake. The Nepal National Library, Kaiser Library, and the central library at Tribhuvan University (TU) all saw extensive damage: buildings were devastated, shelving and racks destroyed, and books ruined by the subsequent rains and water damage. The National Library is still not able to allow anyone inside, and more than a hundred thousand books are trapped inside to face decay, insect activity, and more. Kaiser has had a bit more luck, able to let patrons inside to select the books still accessible; however, they must be read outside, as the building is not stable. The TU library sustained significant damage to the first floor materials, but quick-thinking librarians shifted books to more stable parts of the building and a number of areas important to the university library's function have returned to life.[2]
Resource
There are a number of ways to help:
You can donate directly to the Nepal Library Relief Fund through ALA or this donation form.
The NLRF page also has information on the affected libraries. Libraries can partner with Nepal to become sister libraries or adopt a library; e-mail ALA's Michael Dowling for more information.
Visit the READ webpage for further ways to help Nepal's information seekers and professionals get back on their feet.
Even after more than a year, there is still a long way to go.
---
References
---
Tags: donations, nepal public libraries, rebuilding library after disaster