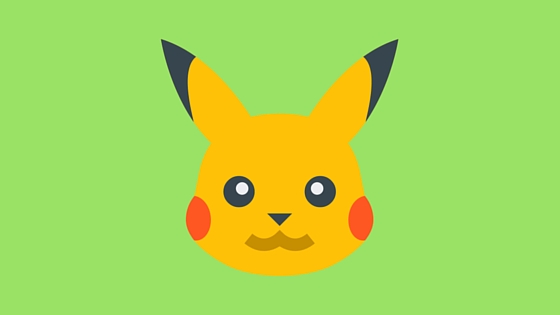 There is an elusive group of people sitting in their cars in your library's parking lot making use of your library being a PokeStop or Gym. They could be teenagers but more than likely they are somewhere in their twenties, thirties, or forties. You haven't seen them in the library for years, if ever. Can you get them into the building to see how awesome your library is?
Among the many informative articles being written about Pokémon Go, there are two worth highlighting. "What is really behind the Pokémon Go craze" provides this pithy description of the game as "the first real success story of the use of augmented reality technology, which blends the digital and real world together. The combined effect is part bird-watching, part geocaching, part trophy-hunting, with a heavy dose of mid-1990s nostalgia."[1] The article is a worthwhile read if you're looking for a succinct description of this phenomenon to share with your staff, board, or patrons; however, this second article brings some more practical ideas for libraries.[2] Replace the words "small business" in the article with "libraries." What can you do to get players to use your services while they're playing the game?
You "gotta catch 'em all"—patrons, that is. Doing so goes beyond marketing and relies more on the behavior of library staff and the environment of your building. You have agroup of potential patrons just at the edge of your grasp. Are you welcoming these people to see what's happening in the building through signs or other advertisement while they are in your parking lot catching Pokémon? Is all your library staff, from the front line to the administration, able to (at least briefly) talk intelligently about Pokémon Go? Making sure all your staff understand the basic premise of the game will help your overall rapport with this frequently absent-from-the-library demographic. It can be as simple as encouraging staff to walk out of their way while coming into the building for their shift to ask someone hunting Pokémon in the parking lot, "What have you caught so far here?" This provides the same warm feelings as asking a perplexed person in your book stacks, "Can I help you find something?" Your staff show that they care about all their patrons.
Whether you buy a lure and walk through your parking lot handing out fliers on your current services, or you simply track the most successful Gyms in your community and congratulate them on social media, you can show the twenty- to forty-year-olds that you care about what they are doing. And if you care about the game they are putting so much time and effort into, you obviously care about other things they are interested in, too. They may just come back to you when they need something else.
Just a few libraries with  Pokémon GO events:
---
Reference
---
Tags: games, library marketing, pokemon, pokemon go, social engagement