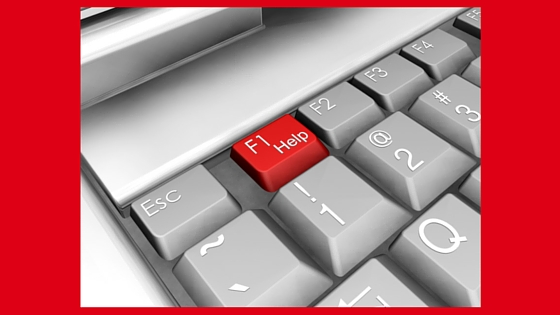 A recent New York Times article by Cecilia Kang profiled a Detroit, Michigan, community struggling with Internet access. The article highlights how residents without broadband access struggle to participate in Detroit's economic recovery and reports that "Detroit has the worst rate of Internet access of any big American city, with four in ten of its 689,000 residents lacking broadband, according to the Federal Communications Commission."[1] Today, Internet access is essential for finding job listings, submitting applications, completing employment exams, corresponding with hiring managers throughout the interview process, and pre-employment online processes. Moreover, residents without access to technology lack opportunities to develop digital literacy skills that are required in many jobs today.
This digital divide impacts residents not only with seeking jobs but also with completing homework assignments, applying for post-secondary educational opportunities, signing up for health insurance, and registering for many government programs. In short, residents without Internet access are at a huge disadvantage.
Moreover, the legal battle over net neutrality and the status of broadband access as a utility progressed to another significant milestone on June 14, 2016. The United States Court of Appeals for the District of Columbia Circuit ruled that broadband access is a utility. Kang also reported on this development: "The decision affirmed the government's view that broadband is as essential as the phone and power and should be available to all Americans, rather than a luxury that does not need close government supervision."[2] This decision speaks to the role that Internet access, specifically broadband access, plays in modern life. Kang's article on Detroit highlights that all Internet access is not equal. Specifically, cell phones offering Internet access may technically allow the user to search for jobs and apply; however, editing a resume and completing complex job applications on a small mobile device is a sizable challenge.[3]
Naturally, Detroit residents seeking Internet access have sought the local public libraries, which Kang notes have a limited number of terminals. Wi-Fi is helpful for residents with their own device, but those without personal devices face the largest challenges. There are also community organizations working to provide Internet access to underserved residents.
While Detroit, Michigan, is profiled as an extreme example of Internet access challenges, the problem is visible throughout the United States. Public libraries are taking different approaches to addressing this problem.
The Kansas City Kansas Public Library introduced a mobile library in October of 2014. The mobile library's goal is to expand service across the community and "lessen the digital divide."[4] The mobile library includes Wi-Fi access, a mobile computer lab with five computers, and a circulating collection. It brings an essential set of library services to the community.
Just across the state line, the Kansas City Public Library in Kansas City, Missouri, has taken a slightly different approach to addressing the digital divide; their efforts include a pilot project of mobile Internet hotspots and tablet computers, a digital media lab designed for teens, community learning centers, and public computing facilities, and the library also leads the Kansas City Alliance for Digital Inclusion,[5] a holistic approach that brings together community organizations to address the digital divide.
As seen in Detroit, Michigan, the digital divide creates sizable challenges for underserved residents. Lack of or limited Internet access creates significant roadblocks. Public access computers and Wi-Fi offered in library locations is a first line of assistance; however, many libraries are looking further at what can be done to better help address the digital divide. Overall, the complementary efforts of KCKPL and KCPL demonstrate the how public libraries are strategically positioned to bridge the digital divide in multiple ways.
---
References
[4] "KCKPL Mobile Library," Kansas City, Kansas Public Library, 2014, accessed June 15, 2016.
[5] "Digital Inclusion," Kansas City Public Library, accessed June 15, 2016.
---
Tags: bookmobiles, digital divide, Net Neutrality, open internet, techmobile