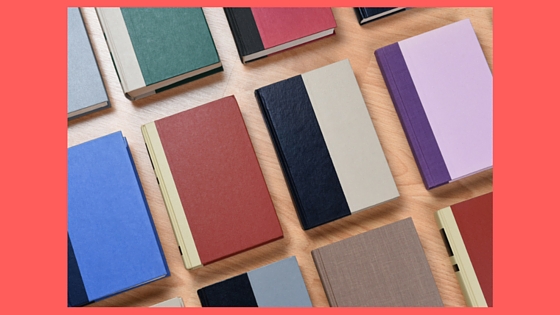 BookBrowse, an online magazine for book lovers, combined responses from its annual survey last summer with its fifteen years of experience with book clubs to create the white paper entitled, "Book Clubs in the USA." The results may give libraries some insight into how they run or provide for local book clubs. Of the over-3,600 responses, 80 percent were over age forty-five, and 93 percent were female. Almost three quarters have a college degree and a household income of over fifty thousand dollars. Over half belong to a book club, and 27 percent were members of the website.
What people participate in book clubs?
BookBrowse has surveyed readers since 2004 and found book club participation increase until it leveled off in 2009. BookBrowse thinks "this indicates that book club membership has reached maturity."[1] Almost one-third of those in book clubs say they belong to two or more clubs. While their data shows a consistent number of books read by each age group over twenty-five, it does indicate that older age groups participate more in book clubs. They found the factors for participation increasing with age include having the time and a desire to connect. The survey found that book club members read about the same amount as non-book club readers; however, book club members are more likely to visit their public library, even if they are in an online club.
So if the average book clubber is an educated woman over age forty-five, where are the men? BookBrowse conducted a follow up survey of 130 men "to explore the topic of men in book clubs in more detail, and to minimize the bias from our own members (who were a minority in the survey but represented a disproportionate percentage of those in book clubs)."[2] Most of these men were unfamiliar with BookBrowse and were randomly chosen from a national sample of men who read at least one book a month and are over thirty-five years of age. One-third of the men surveyed held negative views about book clubs, including not liking the books that women's groups were reading. Most of the men said they had never considered joining a book club, although at least one reader commented that he often discusses books with other men on the train in the morning, which he does not consider a club.
What would a book club with men look like? The majority said they would like a mix of men and women in their book club and they would want to read a wide variety of genres. According to the white paper, "About half of respondents would like to meet in a public place, with a number stating the library in particular."[3]
What books are book club members looking for?
BookBrowse took comments from the respondents to come up with a profile of the ideal books that most members are looking for.
Members want well-written books that are successful with other book clubs.
Eighty percent of book clubs will read local authors.
Many want to read in a genre that is different from what the club has recently read.
Members want challenging books that provoke good conversation.
Members said inspiring and topical books are welcome, even if a bit controversial.
How can you improve/create a library book club today?
Book clubs have changed how they get their books over the last ten years. The survey found almost half of a book club members read e-books frequently or always. While most book club members belong to at least one in-person group, there are many online communities as well, with 22 percent of all respondents belonging to at least one online club.
BookBrowse found that "happy clubs are those whose members discuss and agree expectations [sic]."[4] Some ideas include:
Hosting discussions on topics rather than specific books
Hosting annual book exchanges, dinners, or nights out
Having some members read a biography of a famous person while others read historical fiction focused on that person
Reading different books set in the same location or time period
Reading different books by the same author
A mystery book club reading suspense one month, a thriller the next, a cozy the next, and so on
Adding themed food that corresponds to the book to their meetings
BookBrowse features book reviews and recommendations as well as a free e-mail newsletter. There is extra content available with a subscription option, as well as a library subscription choice. Over half the visitors to the site are in book clubs.
The white paper was result of the over 3,600 respondents to BookBrowse's survey and it states, "thus the responses are not reflective of the general adult population but of book readers. In addition, because the focus of this paper is book clubs, responses have been filtered to include only those who read at least one book a month – that is to say, people who read sufficiently to belong to a book club, whether they choose to or not. The responses have also been filtered to only include those living in the USA, resulting in a final sample size of a little over 3,000."[5]
You can find the complete white paper at https://www.bookbrowse.com/wp/.
---
Reference
[1] BookBrowse, LLC editors, "Book Clubs in the USA," white paper by BookBrowse (July 2015): 4.
---
Tags: book clubs, BookBrowse, surveys