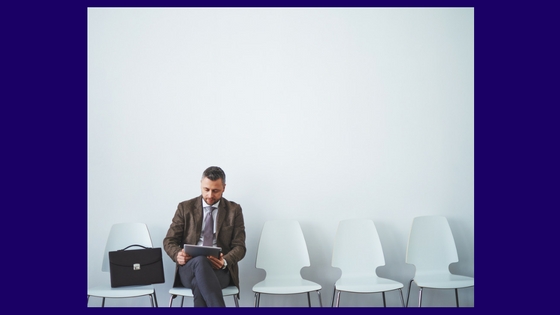 As a public library system director, I've been a part of interview panels and helped to design interview processes. The goal is to find the right person to fill the library's needs. In other words, you need to tell us why you are the person we're looking for.
Take time with the application.
The application itself may include screening questions asking for descriptions of your experience. Be thorough but succinct. Complete every step in the hiring process. Is a cover letter optional? Provide one anyway. Taking extra steps shows your attention to detail and investment in getting this job. An incomplete application is likely to remove you from consideration.
On the flip side, do not write a novel-length cover letter. Comprehensively detailing all your past projects is not respectful of the reader's time. If your cover letter takes five minutes to read, find a good editor.
Public jobs mean public processes.
A public employer needs to fairly process all candidates. Don't be surprised if several people interview you, either as a panel or through a series of interviews. If you apply for a director-level position, your interview may include members of the library board or the city staff, or it may even be attended by the public. Be aware that your name could be shared as part of the hiring process, even if you don't get the job.
Education counts.
If you're enrolled in a library program, include your anticipated graduation date. You may be asked to provide your transcripts. Do you have other degrees? Be ready to describe how your educational background relates to the job. Our library will count a bachelor's degree as partially meeting a master's level educational requirement, but not all libraries do, so ask about this before submitting your application.
Show your experience.
Some libraries will consider library volunteering, internship, or work experience toward educational equivalence. Experience at a public service desk is relevant. Have you conducted storytimes or attended Every Child Ready to Read training? Do you have a teaching background? This could set you apart in a candidate pool. Supervising volunteers or student workers shows leadership, so be sure to mention it. Share any pertinent projects you completed in library school. Did you study web design and have a homework example? Bring it along to the interview.
Share your nonlibrary experience, too.
Where you obtained customer service skills—whether at a circulation desk or in retail—really doesn't matter. Marketing and social media skills are increasingly important in libraries; don't overlook your experience in these areas. Be descriptive: Do you tweet daily? How do you manage your Facebook or Instagram account? Problem solving skills are desirable. Have you dealt with a difficult situation well? Find a way to tell that story. In one of the best interviews I've been part of, a candidate described how experience with a furniture-moving company demonstrated teamwork skills—and, yes, they were hired!
Research!
Use your librarian superpowers to learn about the organization. Most libraries have a public web and social media presence. Who are the leaders? Are there any recent news articles about projects or events happening there? Is the tone of their public communication formal or informal? Use this information to understand the job you're applying for and to craft questions for the interview panel.
Come ready with educated questions.
An interview is a two-way conversation to help everyone involved understand whether you're the best fit for the job. I'm surprised at how little some candidates will ask about our library or their prospective job. Make sure this is work you'll want to do daily. Questions to consider include:
What will you be expected to carry out this year?
How big is the department?
What are the expectations around work hours, time off, or telecommuting?
Is this job vacancy due to a retirement, or is it a new position?
It's not over until it's over.
Don't forget to follow up with a personalized thank you e-mail or handwritten note to show you are serious about the position. Recognize that public processes can often take a long time to complete. Reference and background checks are common practices and add extra time to the hiring process.
If you don't receive the job, reach out and ask your interviewers how you can improve in the future. This demonstrates your willingness to learn from constructive criticism. You'll be better prepared the next time you apply for a library job.
---
Resources for Library Job Seekers
---
Tags: Interview questions, job interview, job seekers, library jobs, public librarian career