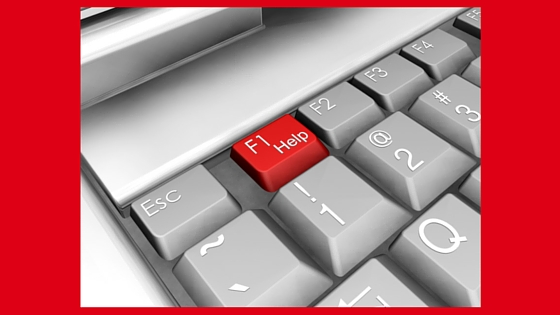 Non-electronic vendors (e.g. furniture and book vendors) include additional elements like logistics/supply chain guarantees that electronic resources generally escape.  Likewise, electronic resources have an IT component that most physical library vendors avoid.  Many of the core elements like building vendor relationships and a team-based approach are the same. Practical dynamics relating to the e-products themselves, however, work quite differently.
I'm sharing some tips on managing electronic resources that I've developed in the last five years serving as the e-resource selector for a public library system. My strategy focuses on building both external relationships with vendors and internal relationships with organizational stakeholders.
Invest in Vendor Relationships
Approach this element of electronic resource management like you would outreach. Just like you would develop relationships with local community groups, build relationships with vendors that help the library better serve patrons.
Take time to get to know your sales representatives and account managers. Most library vendors sell multiple products and constantly develop new products. Have a conversation for both sides to learn about each other:
Learn about the vendor's priorities. What types of services and subject areas do they focus on? What are the company's priorities for future development? What types of products is the vendor moving away from?
Share your library's priorities with the vendor. Where do you see gaps in the market? What product or service do you wish you could offer patrons? What is less of a priority for your library today than two years ago?
A well-rounded relationship is the basis for communication about product updates and ongoing feedback with a vendor before, during, and after the sale. If issues develop, a solid relationship is an asset in a potentially challenging adjustment process.
Employing a team-based approach in working with vendors, as opposed to an adversarial one, is the best attitude. Retaining this character can be difficult during contract negotiations, but keep your eye on the goal, and keep interactions centered on building a team relationship.
Build Your Internal Team
Successful electronic resource services are products of a multi-person effort. Before making a purchasing decision, identify who may be a stakeholder at your institution:
Who will use the product?
Who will provide patron support?
Who will handle the technical elements of an electronic resource purchases (e.g. authentication options, implementing access limitations)?
How will the electronic product be promoted?
What does success look like for this product? How will the product be evaluated?
Once the internal team of stakeholders is identified, develop a plan to communicate relevant information to them. In the early phases, identifying clear roles and expectations is helpful. For example, who will handle ongoing support issues for the electronic resources? Keep all stakeholders updated on the project's status, especially if there are any delays.
Actively manage the relationship between the vendor and internal stakeholders. Regular status updates can help keep all stakeholders informed of progress and help them plan for when their time and effort will be needed. When issues occur, recognize the frustration of internal stakeholders. It is likely that public service staff are handling challenging patron interactions. IT teams maybe frustrated with sticky technical issues outside of their control. Take an active role in managing the relationship and attitudes of staff toward the vendor. This isn't always easy; however, a solution-oriented focus on development and improvement can set a positive tone in a challenging situation.
Solid relationships and timely communication are the foundation for successful electronic product management. These are elements that take time as well as dedication to build. In the end, I have found this effort to be wisely invested.
What are your strategies for building and supporting electronic resources? Leave a comment below. I'd love learn from you.
---
Tags: e-content, e-products, management, vendors