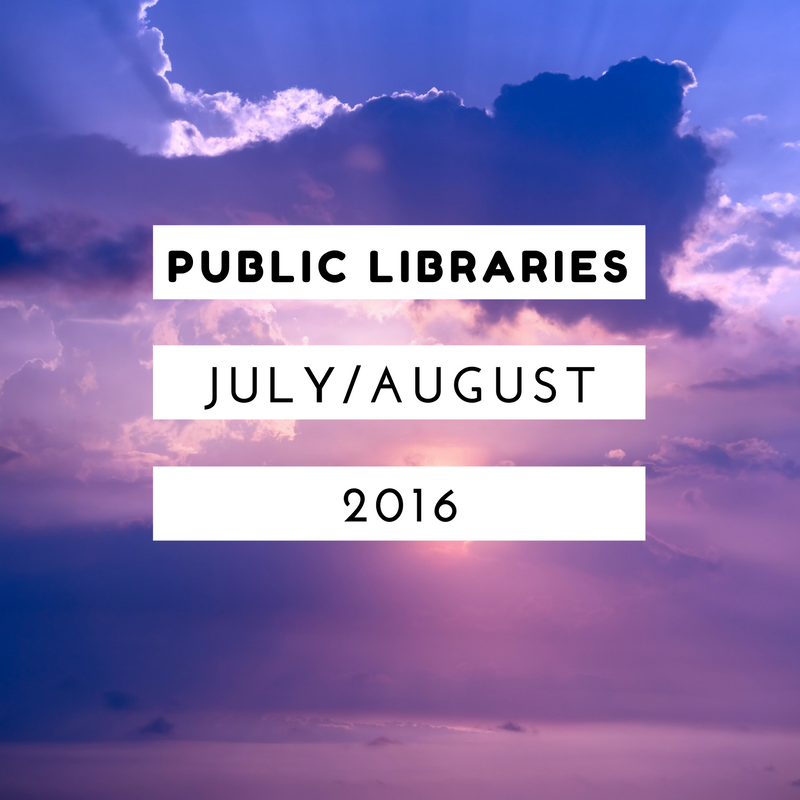 by Kaite Mediatore Stover kaitestover@gmail.com
At the time of this writing, many of us are angry and sad and frustrated, if the news and social media are any indication. And for many of us, books serve as a refuge when life becomes difficult. Yet while books can provide an escape from harsher realities, they can also provide a lens through which we can better view and understand what is unfolding around us.
As a readers' advisory librarian, I believe in the power of story as one way to gain knowledge of the lives of others. Strong narratives with believable people navigat­ing tough situations can help stimulate a conversation between readers with differ­ent backgrounds and experiences.
Stories can be used to pull readers and viewers into the complex lives of ordi­nary people. Stories can help us understand complicated issues and form relationships by putting readers in unfamiliar, difficult, uncomfortable places.
Sharing a common reading experience may seem like a small place to start for many people just beginning to comprehend the underlying realities that helped give rise to the Black Lives Matter movement. But libraries have been havens for civil civic discourse through reading for centuries.
These are only a few lesser-known books, movies, and podcasts to include in displays and online lists that will help us continue that tradition. Hopefully these works will help stimulate empathy and thoughtful, positive dialogue among our patrons who have always turned to their libraries in troubled times.
I've seen quite a few fantastic reading lists with the hashtag #BlackLivesMatter. If your display needs some inspiration, start with either of these from Seattle Public Library's Shelf Talk blog: "Reading Race: Best Fiction of 2015" (http://bit.ly/2aXhcCj) and "Reading Race: Best Nonfiction of 2015" (http://bit.ly/2axU6CK).
Oakland (CA) Public Library compiled "Listen, Learn, Participate: A #BlackLives­Matter Resource Series" for books, articles, poems, and documentaries. Librarian Amy Sonnie posted the list (http://bit.ly/2aSyJ0m) in December 2014 and has kept it fresh with materials for teachers, students, parents, and community members.
One of the most recent lists is Lawrence Public Library's #BlackLivesMatter list in BiblioCommons (http://bit.ly/2awSkhO), which primarily includes contemporary fiction and nonfiction "to educate, spark reflection, and stimulate dialogue."
Consider adding some of these novels or poetry collections that draw readers into the lives and experiences of black characters. Connie Porter's Imani All Mine (1999) is a fiercely graceful novel of a teenage rape victim raising her infant daugh­ter in the inner city. Pair it with Sapphire's popular novel Push (1996).
Ntozake Shange's choreopoem, for colored girls who have considered suicide/ when the rainbow is enuff (1975), has become a fixture in the theatre since it was first staged. This groundbreaking theatrical work has seven unnamed women tell­ing stories of struggle and oppression in a sexist and racist society. The language is elegant, harsh, and arrhythmic.
Steer library patrons to the recent documentaries When the Levees Broke: A Re­quiem in Four Acts (2006) and The Loving Story (2011). In Levees, Hurricane Katrina devastates a city, and the city, in turn, devastates its poor and underprivileged citizens. The Loving Story is an eye-opening and tearful portrait of a marriage that went on trial during the Civil Rights era.
Citizen Stewart's podcast "Rock the Schools" (http://citizenstewart.org/ podcast) is a weekly education reform program from highly respected educa­tion advocate and activist, Chris Stewart. Episode 35 features an interview with Ne­kima Levy-Pounds about the education of some members of the #BlackLivesMat­ter movement. Levy-Pounds hosts her own podcast, Real Talk, in which she has intense conversations about race with experts in the fields of public policy, mass media, education, politics, and history (http://bit.ly/2aCQsW1).
No #BlackLivesMatter resource list would be complete without The Immortal Life of Henrietta Lacks by Rebecca Skloot (2010), the story of the poor black woman who gave modern medicine the cells that affected millions of lives. Lacks' was a singular black life that will matter into perpetuity.
---