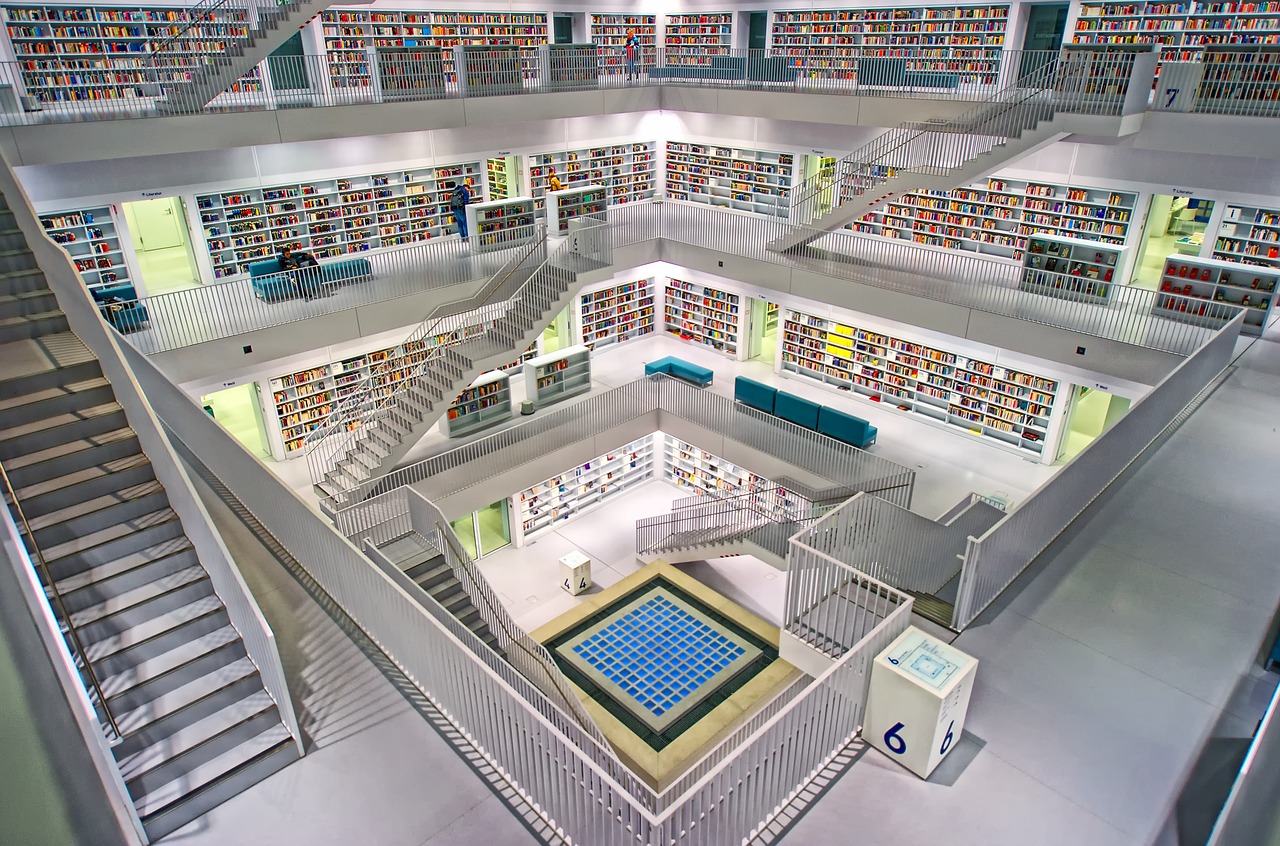 A recent Business Insider article[1] touts the changes coming to public libraries, detailing the shifts our field will see over the next fifty years. According to writer Chris Weller's research, libraries five decades from now will transform into "all-in-one spaces for learning, consuming, sharing, creating, and experiencing," even offering alternate realities for loan. Their emphasis will be on connectivity, not just physically providing technology to patrons, but also in linking them with sensory experiences. They will connect experience with the ever-present technological movements of social media, streaming content, and data.
3-D printers are perhaps one of the most obvious creation tools that have started to penetrate today's libraries. Weller writes this shift will transform libraries into places where people go to create the future, rather than research the past. Eventually, libraries could pave the way for creation in areas like genetic engineering and alternate reality. It is possible, he writes, that in fifty years our patrons would check out experiences such as visiting other planets or thinking like a dog, just as they currently check out books or DVDs.
Eventually, today's flood of traditional data will shift into a human desire to access "sensory data," he writes. Sensory data is essentially the act of sharing others' experiences. Through this change, he argues that librarians will remain as important as ever as they help patrons make sense of this information. We will need to help patrons navigate this sensory data landscape, as well as continuing to give them a physical space to create.
The majority of Weller's speculation does not surprise me. As we see 3-D printing become increasingly prevalent in society, especially in the fields of medicine and engineering, I see libraries as more important than ever in providing spaces for our patrons to create. Additionally, the runaway success of Pokémon GO's virtual reality technology suggests to me that we are not terribly far away from superimposing more complex experiences onto our own lives. Libraries are a great candidate to provide these services and experiences.
It is refreshing to see a mainstream news article discuss the positive aspects of libraries and how they can transform to remain meaningful in the future. Does Weller's research coincide how you see libraries evolving? Where do you see public libraries in fifty years?
---
References
[1] Weller, Chris. "Libraries of the Future Are Going to Change in Some Unexpected Ways." Business Insider. August 24, 2016. Accessed September 9, 2016. http://www.businessinsider.com/libraries-of-the-future-2016-8?r=UK&IR=T.
---
Tags: 3D printers, future of libraries, libraries of the future, Library Experience, technology, user experience