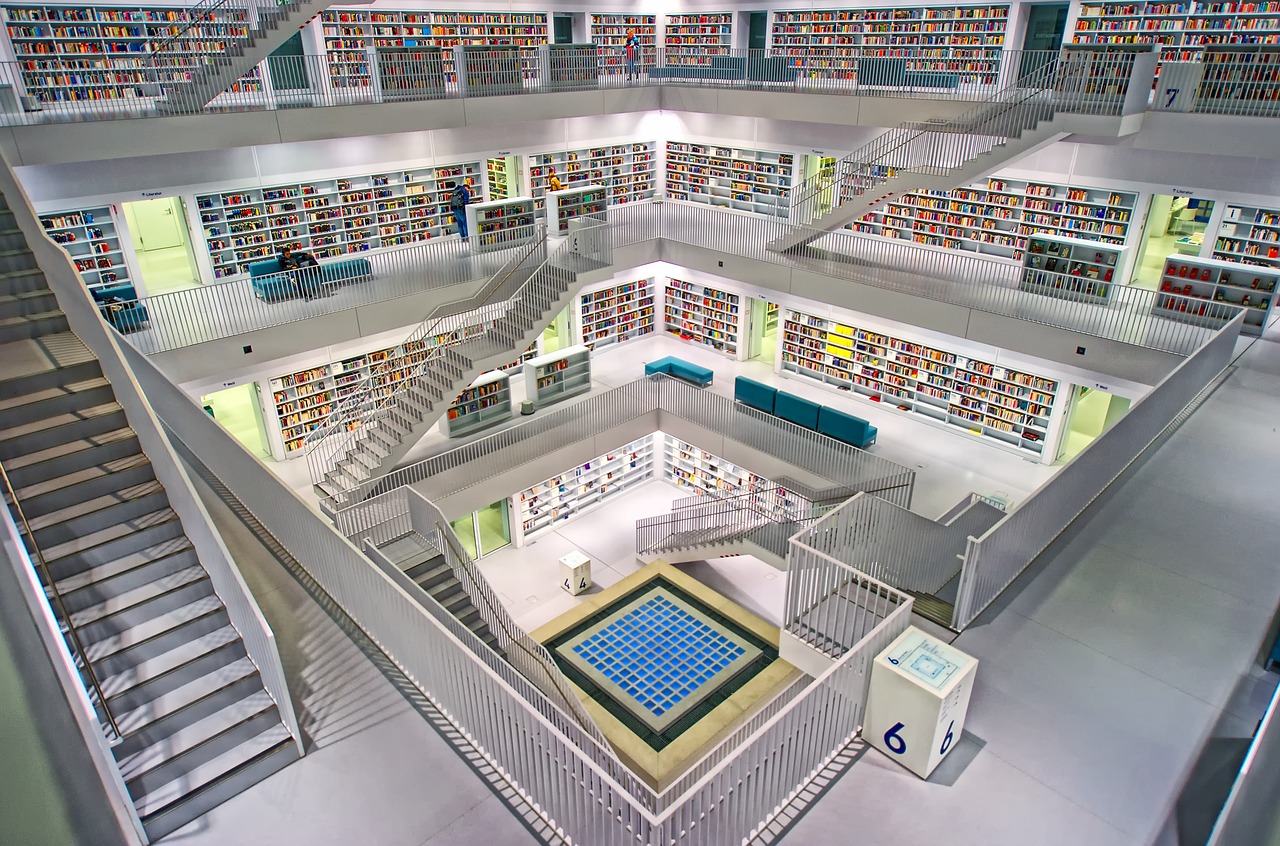 A recent episode of Wisconsin Public Radio's Kathleen Dunn Show[1] discussed the relevancy of public libraries in today's world. Through interviews with Wisconsin Library Directors Paula Kiley and Kelly Krieg-Sigman, Dunn examined how libraries are being used by their communities and how this has changed over time.
Unsurprisingly, both librarians discussed the prevalence of downloading and streaming collections, such as Overdrive and Hoopla. Many users, they stated, rely solely on digital borrowing without ever physically visiting the library. Listeners called into the show excitedly touting these services and praising their ease for those with an on-the-go lifestyle.
During this conversation, Dunn indicated she was unaware libraries offered this service. Once aware of it, her reaction was positive. This response does not particularly surprise me, as many members of our community are unaware of our e-offerings, despite my library's marketing efforts.
Another takeaway was that while circulation of physical items may be dropping, more people are visiting the library for programs. The importance of family library programs was discussed, as well as the role of the library as a community center. Foot traffic for these types of events and resources is higher than ever in many public libraries, and both Kiley and Krieg-Sigman spoke about their significance.
This episode mirrored many other discussions I have been seeing in the library industry over the last few years. Library users generally have a positive view of what we offer and like that we are more than just a traditional repository for books. This drives home the importance of thinking outside the box and offering more untraditional services. Digital lending and increased programming are just the first step of this, but both are excellent examples of learning and responding to our patrons' needs.
Additionally, this episode drives home the importance of marketing our services. Dunn clearly possesses a love for libraries but still did not know about our digital initiatives. As such, it is likely that many members of our communities who do not frequent public libraries are also unaware. This is certainly something to keep in mind as we evaluate our offerings.
Have you noticed similar trends in your library? How relevant do you feel to your community? Share your thoughts in the comments!
---
References
[1] "How Relevant Is Your Public Library to You?" Interview. October 25, 2016. Accessed November 28, 2016. http://www.wpr.org/how-relevant-your-public-library-you.
---
Tags: digital downloading, library programs, library relevance, public libraries, relevance