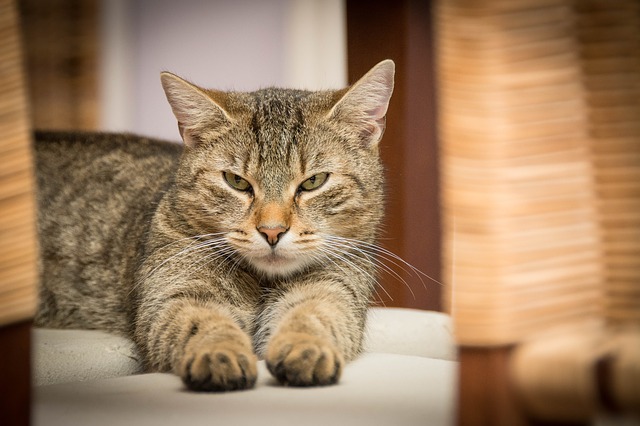 Reading out loud helps to increase literacy skills for struggling readers or children still learning to read. A school in Iowa has taken this to the next level by creating a program where students struggling to read go to a local shelter and read to cats. Yes, you've read that right: cats. Beyond making the typical librarian's heart palpitate from too many warm and fuzzy feelings all at once, this would be a great program to begin at one's own library. What a "purrfect" way to combine early literacy, community engagement, and community partnerships, as well as teaching kids to care about animals.
At this point, public libraries function as community centers where people come to convene, learn and grow, not just check out books and study. And it seems like the next logical step is to not just bring the community into the library, but to reach out to the community itself. This can be done in new and sometimes surprising partnerships. Reaching out to a local humane society or shelter, for example, where cats waiting to be adopted need to develop social skills, is a perfect union for public libraries looking to do something creative to encourage children's literacy skill development. Cat and child enrichment, increases in adoption, and community engagement are all fostered through a program like this.
You may have heard of different Book Buddies programs. The most common ones usually involve dogs that come to the library and are read to by children who sign up ahead of time. Both child and dog receive a positive experience. Wilmette Public Library in Illinois has a K9 Reading Buddies program where children can sign up for a 15-minute slot to read to a trained therapy dog. This is just one example of countless popular programs like this and it does bring patrons into the library.
Because some patrons have allergies to cats, it might be easier to bring animal/cat-loving children to a local shelter than have the local shelter come to the library. Although, at the beginning of April, Wilmette Public Library held a program where a therapy cat named Max came to the library to educate patrons on their therapy animal program. But in case your library doesn't want to bring animals in, going out into the community to find a space for patrons with an itch to hang out with animals provides a suitable scratching post, if you will. With the popularity of cat cafes sprouting up in big cities in Japan, the UK, and the US, this seems like a winning program idea to bring to the public library.
---
Additional Sources used: http://aspcapro.org/resource/saving-lives-behavior-enrichment/cats-kids-reading-enrichment-adoptions-compassion
Wilmette (Illinois) Public Library  http://www.wilmettelibrary.info/
---
Tags: animals at the library, cats at the library, children library programs, library cats, library programming