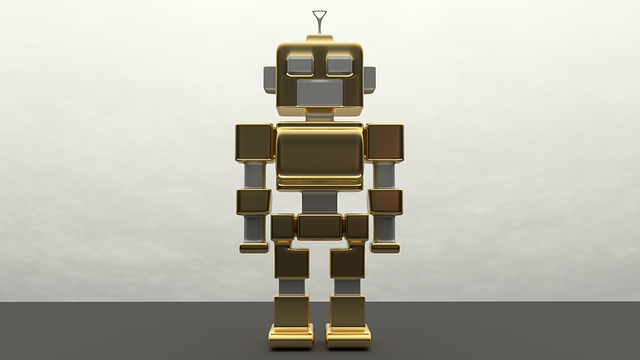 "Singularity Technology," the robotics team of the Wilton (CT) Public Library, recently competed at (FTC) FIRST Tech Challenge's East Super-Regional Championship in Scranton, PA. After winning 2nd place at the State Championship, the team placed 38th out of 72 teams in their first regional championship.
Susan Lauricella, Teen Services & Maker Space Manager at the Wilton Library Association said, "We were definitely in the big leagues. Every team was good! And the way in which the event organizers ran everything was truly impressive. 72 teams from New England, NJ, NY, Delaware, Maryland, Virginia, West Virginia, Pennsylvania & Ohio attended. Participating in one of FTC's four Super-Regionals means our team was in the top 6% of all the FTC teams worldwide!" [1]
FIRST (For Inspiration and Recognition of Science and Technology) Tech Challenge teams are comprised of students in grades 7-12 who compete in challenges with robots they design, build, program, and operate. According to their website, "Teams also must raise funds, design and market their team brand, and do community outreach for which they can win awards."
What makes the team unique is that it is one of the few library-sponsored FTC teams. Most are school or private teams. Lauricella said the team was formed in 2013 in a basement meeting room of the library. The library soon got a private grant to build a makerspace called the Innovation Station, where the robotics team can meet and utilize the 3D printer and other technologies.
Captain Nickia Muraskin, a senior at Wilton High School, told The Hour, "We were looking back on some old pictures and our robot from that year looks like absolutely nothing compared to this year's. It's a much more cohesive team than in years past."  "I wish more libraries were doing this," said Lauricella, who pointed out that library teams can have an advantage over school teams because they can meet at different hours and have access to library staff which may have the built-in skills needed for publicity, research, and getting the community involved. [2]
Besides the ten students on the team and herself, Lauricella said her husband Paul Lauricella along with retired resident Tom Abend and staff member Thomas Kozak round out the team. "We have a waitlist (of students) like you wouldn't believe." [3] The team had to do some extra fundraising for their trip to super-regionals, raising more than $700 at one bake sale.
Lauricella explained the teams at the competition were split into two divisions which led to a final competition between the two. Their team was in the Hopper Division but did not advance to the final matches. "They did a fabulous job and I'm so proud that they made it that far. I think the team had fun and learned a lot which can be applied to next season." [4] For this year, the team's software captain Albert Wei said they focused on "fine-tuning the robot's capabilities" and adding a mechanism that launches a ball. 
Lauricella said the team feels fortunate to have the library's 3D printer to create parts with, though she said they didn't have it the first year of the team and they did fine without it. She also thinks libraries without makerspaces can still participate. Her suggestions to anyone interested in starting a robotics team include:
Find an area for the students to work and store supplies.
Find mentors in the community and/or on the library staff.
Basic startup costs are about $3000 though she said you can do it without all the bells and whistles. Find businesses in the community that might sponsor the team. [5]
To learn more about the FIRST Tech Challenge, visit firstinspires.org/robotics/ftc. Visit http://7034st.wixsite.com/singultechto see more of the Wilton team and its robot.
---
References
3/9/17: Interview and follow-up email with Susan Lauricella, Teen Services & Makerspace Manager, Wilton Library Association 
Ibid.
Ibid.
Ibid.
Ibid.
---
Tags: FIRST Tech Challenge, library robotics team, robotics, robotics competition, Wilton Public Library