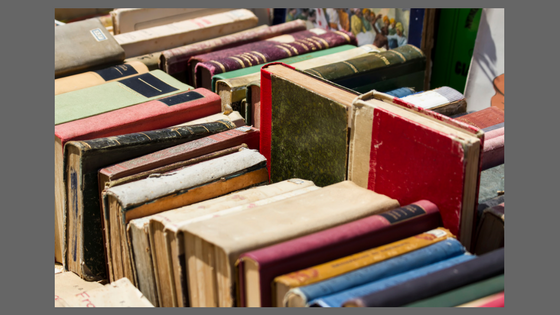 The Boston Public Library uses a type of book cleaning machine called Depulvera. Oracle, an Italian based company, manufactures the Depulvera and several other book-cleaning machines. According to Oracle's website, libraries all over the world, including the National Library of Korea and British Library of London use the company's book cleaning machines.
I have seen some innovative things in libraries such as seed lending, tie lending, RFID tags, and 3D printing, but I have yet to see anything like this.  While it resembles a car wash, it does not use soap or water, but rather spinning brushes and air to wipe away dust and debris that have made a home on a book's surface. A book is placed at one end of the machine and is gently pulled through a maze of whirling parts. Potential allergens and opaque, grimy dust is whisked away, and soon after the book emerges from the other end clean and refreshed. I had my doubts, but there is a noticeable difference between a cleaned book and one that has not been cleaned.
So, why would anyone want to regularly dust books in a library's collection? Dusting books can help alleviate allergy symptoms for sensitive patrons and staff, and can also help increase the life of the book. Recently I read an article on cleaning books with disinfectant wipes as they are returned to the library. The idea was to prevent patrons from contacting unwanted animal dander and other allergens carried over from the previous borrower. For libraries currently using this technique, a book-cleaning machine might be something to consider (if you can afford the hefty price tag).
The Boston Public Library has commented that it does not use its book car wash to clean rare materials; it is mainly used for books without dustjackets. I can see where cleaning rare books with brittle and chipped binding could be problematic. Spinning brushes are not a good thing to have near fragile, delicate objects. The Boston Public Library also said that books are cleaned when they are loaned or copied. This makes sense, especially for digitization preparation. When making a copy of material, you want to make sure that its condition is optimal. Removing dust from a volume allows the library to make a more quality copy than one that is obscured by a coating of dust.
See the library's video of the machine here.
---
---
Tags: book car wash, book cleaning, Boston Public Library, innovative ideas, library innovation, library maintenance