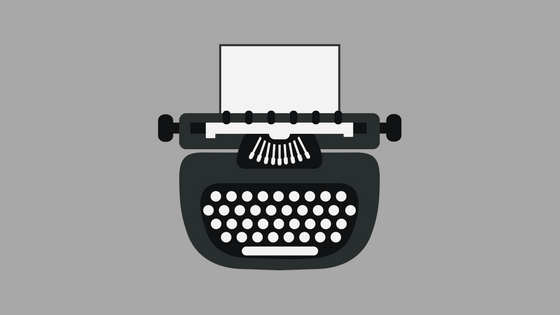 A recent article from the University of Arizona Press[1]  titled Public Libraries as Publishers: Critical Opportunity provides a history of traditional self-publishing activities in libraries and shows how libraries can use self-publishing to foster community needs. I have a soft spot for self-publishing (I'm an indie author myself), and believe that libraries are missing out on an incredible opportunity. Our communities have so much hidden creative potential, but may lack the means to express it. Self-publishing services and local library recognition can help patrons find an outlet for their creativity. Most importantly, it puts locally created book content into the hands of other community members.
Traditionally, libraries have self-published "…bibliographies, facsimiles, and catalogs…"[2] However, it is only recently that public libraries have begun to extend self-publishing workshops, software, and resources for patrons, specifically targeting community involvement in the publishing process. I believe the makerspace movement has really helped open the door by bringing awareness to the library's mission to service patrons through a variety of means, not just information acquisition, curation, and distribution. Modern libraries are helping patrons create and produce original works (i.e. makerspaces). One of those things should be books.
In the book/library world, self-published books carry a stigma; that they are not as good as traditionally published books as far as content, editing, design, and etc.  But that does not mean we cannot have a self-published book section in our libraries?  A self-published book section that is clearly defined and labeled as such, including its own acquisition policy. Who said the library must purchase them, anyway? Petition indie authors in the community for donated copies of their work. Have an indie author open house, where in exchange for a book donation, they can take part in an author Q&A session. This will not only draw people into the library, but will provide the library with new material and help dispel myths about self-publishing.
As librarians, we must ask ourselves: who do we serve? We serve the people of our communities, and it should be our mission to allow the community to express themselves through our resources. For example, take makerspaces. These areas usually include 3D printers, laser cutters/engravers, vinyl cutters, media conversion labs, sewing machines, etc. These items are there for patrons to produce. Why not encourage patrons to produce books? We can do this by teaching patrons how to use software and online resources to produce quality material. There are many places where patrons can self-publish their books for free. Lulu.com and Amazon CreateSpace are two such places. Yes, they have the option to pay for design assistance, but the entire process can be free if they choose to do so. Print books and eBooks can be made this way. Or, if your library is big enough, a print on demand (POD) book machine might be something to consider. The Public Library of Cincinnati and Hamilton County (OH) has done just that by making available a POD Espresso Book Machine.
Ideas to bring self-publishing to your library:
Combine NaNoWriMo programming with concurrent or post-event self-publishing workshops.
Create a locally self-published author book display and shelving area.
Invite local indie authors to speak about their projects and the steps they took to self-publish.
Demonstrate how to use appropriate software to create content.
Hold workshops that compare traditional and self-publishing, with tips for succeeding with each.
---
References
[1] http://quod.lib.umich.edu/j/jep/3336451.0020.106?view=text;rgn=main
[2] Ibid.
---
Tags: independent publishing and libraries, library services, patron services, publishing, self-publishing at the library