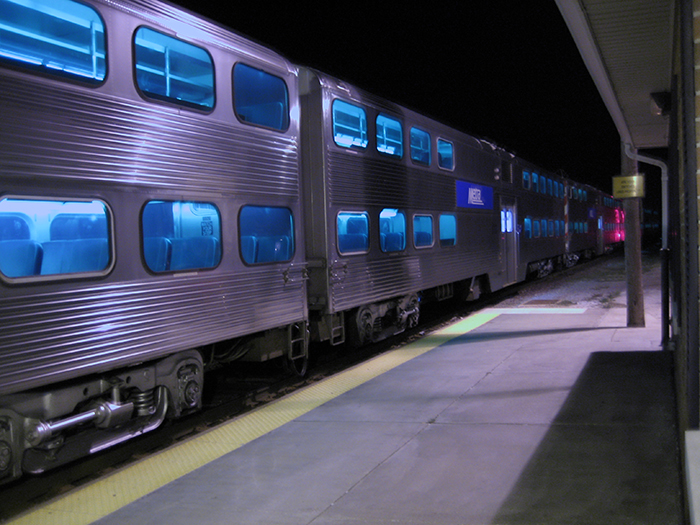 Picture yourself on a subway ride from Point A to Point B.  Many use this time to catch up on phone calls, listen to music, or check their email if the underground has WiFi. However, in Beijing there is now another choice. With the scan of a QR code inside the car, passengers can now access a collection of free audiobooks made available by the National Library of China (NLC).
The NLC is hoping this will promote reading and library use. The initiative was launched in 2017, with the NLC working in tandem with the subway operator Beijing MTR. The idea came from an early initiative where passengers could meet with the library representatives at the train station to swap out old books for new ones. The NLC thought it made sense to create a permanent situation.
The subway car prominently features images of various Chinese novels, with the titles clearly listed on the cover of the books. Currently, only selected trains that run on Line 4 and Line 10 of Beijing's subways feature the audiobooks. To listen to them, you'll just have to take out your phone and scan the QR code, and once scanned, it brings you to an app where you're able to listen to the audio books for free.  Once the QR code has been scanned it will default you to an app which is named "Get".
The Beijing subway isn't the first to add a library. A metro station in Bucharest temporarily plastered station walls with a giant print of library shelves, complete with QR codes on book spines. On a metro line in Shanghai, a bookstore launched an unofficial library of actual books that passengers could pick up at one station and drop off at the next."1
Would you and your patrons approve of public library access via the public transportation in your town?  Sound off in the comments section below.
---
References
Peters, Adele. 2015. "This Beijing Subway Now Has A Library Of Free E-Books For Passengers." Fast Company. March 06. Accessed November 27, 2017. https://www.fastcompany.com/3043197/this-beijing-subway-now-has-a-library-of-free-e-books-for-passengers.
---
Tags: books on the subway, free ebooks, National Library of China, reading on the train