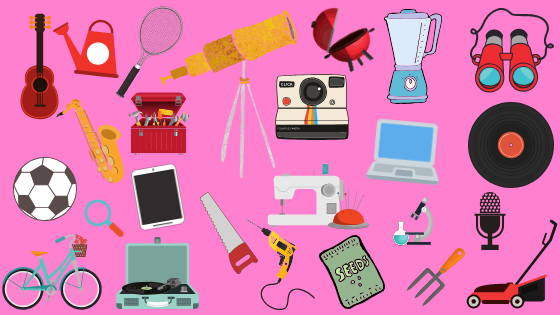 Great Libraries build great communities to make the future even greater for all. Libraries have always existed to lessen barriers to access. One great way for libraries to stay relevant and increase their services is to lend out more types of items. From radon detectors, guitars, and wi-fi hot spots to our new Seed and Tool Lending Library, The Millvale (PA) Community Library (MCL) is just one of many libraries in the United States that has jumped on the Library of Things bandwagon.  The idea is to lend things that people need, so they won't have to buy them. A Library of Things helps to reduce consumption and waste while providing access to many items people may not be able to purchase. This movement can bring the community together for a shared greater vision.
The Tool Lending Library at MCL was the first of its kind in Allegheny County. The mission of the library is "More than a library-an agent of positive change." The library has a strong goal of sustainability evidenced by this effort which allows a great number of people to borrow from any of over 350 tools rather than purchasing. The collection consist of hand tools, gardening, automotive, masonry, and power tools. The majority of these items were donated by local residents. Affordable access to tools allows people to maintain/repair their homes, grow their own food, work with neighbors on restoration and improvement projects, and even start new jobs and businesses. A "Library of Things" can help make community living more affordable and is socially rewarding for people.
Accepting donations gives more people in the community a sense of ownership. People are apt to donate their underutilized items to help support a community resource. Having a special collection of a "Library of Things" offers potential for great community partnerships and programming opportunities. Many libraries now have parties where community members can also attend practical skill-sharing events like Repair Parties or DIY classes. Public libraries will always provide an unmatched service to all those who simply cannot afford to purchase all the "things" they need. Creating a unique collection or "Library of Things" is a great best practice for the future.
---