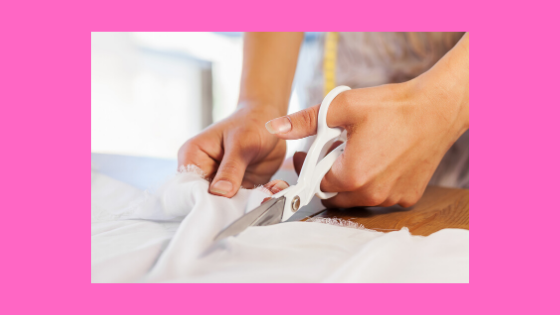 by Amanda Feist, Amanda.feist@co.dakota.mn.us. (originally appeared in the March/April 2019 issue of Public Libraries.
Does your library offer makerspace programming? Do the offerings extend to adults? If no, why not? Libraries are better positioned than commercial or nonprofit spaces to give all adults access to technology like 3D printing and advanced design software. Your makerspace will serve the population that has the most time and desire to be there: mobile workers, the unemployed, and people experiencing homelessness, for example.
Prior to opening the Innovation Lab at Saint Paul (MN) Public Libraries (SPPL), we knew people experiencing homelessness would use it, but in the past two years, they have become one of our target audiences and examples of success.
INNOVATION LAB
In 2013, SPPL staff realized that adults were missing opportunities to access maker technology available to youth in our libraries. In 2015, funding from the Friends of SPPL enabled us to open a dedicated makerspace for adults. The Innovation Lab at the downtown George Latimer Central Library (GLCL).
The Innovation Lab has a membership program designed to giver users ownership of the space and to track use. Members must attend an orientation and sign a member agreement. Thereafter, they can make equipment reservations, appointments with staff member and volunteer experts, and attend classes. Anyone over the age of eighteen can become a member with a registered library card.
Our equipment includes (in order of popularity): a recording studio, a laser engraver, laptops with full Adobe Creative Cloud software, 3D printers, sewing machines/accessories, a serger, a digitization station, a vinyl cutter, and crafting supplies. Use of equipment is free aside from 3D printing ($2/hour) and some materials (bobbins, compact discs, acrylic). We offer beginner classes on popular topics and advanced individual project consultations.
HOMELESSNESS IN SAINT PAUL
There are approximately 1,424 people experiencing homelessness in Ramsey County, which has a population of approximately 500,000.[1] This problem is growing in Saint Paul, as it is nationally, despite efforts to offer solutions. GLCL is located near several homeless shelters, including the largest local shelter for single adults. Sheltered and unsheltered residents who seek relief from the bitter climate, access to information and entertainment, and a sense of safety, often spend their days at the library. We have made explicit efforts to welcome all people into the library as part of the We Belong Together campaign, including visiting shelters and personally inviting homeless people into the library.
Before the Innovation Lab opened, some staff members worried about whether the presence of persons experiencing homelessness would discourage other patrons from using the Innovation Lab and whether there would be problems with theft, hygiene, or mental illness. Others wondered if a makerspace would appeal to those who try to sleep their days away here.
In reality, patrons from all walks of life use the Innovation Lab. Those experiencing homelessness learn and work alongside everyone else. If lab rules are broken, all users are given the same change to correct behavior. We don't ask about housing status, but knowing someone is experiencing homelessness allows us to have a greater impact on their lives.
We work closely with all our members. We know their names and which resources they are using. This often results in self-disclosure of housing status. Once someone opens up about their housing status, we are better able to connect them to resources and opportunities. We can be more flexible when they have problems, such as missing appointments without calling or needing temporary project storage. We can connect them to job search assistance, health and housing resources, or introduce them to other members who might help them professionally.
An Artist and Entrepreneur
Valerie Roy is an artist and an entrepreneur who first came to the library for our business classes. She saw the sewing area and asked about it for her business. We almost lost Valerie as a patron when she had trouble obtaining a library card without valid proof of address, as she had been living in her car for the past few years. The Innovation Lab rule is that classes are open to all members of the public but equipment reservations and appointments, being more consuming of staff time and resources, require membership. Librarians, the circulation manager, and Valerie worked together to get her a library card, and she began using the Innovation Lab regularly.
A few months into her membership, Valerie joined the Innovation Lab Advisory Board and shared her story in our newsletter. Here's the text of the interview:
GLCL: Describe yourself in one sentence or less.
VR: Ambitious, determined, and my favorite word…CLEVER!
GLCL: What projects are you working on our have you recently completed?
VR: I have a brand new business called One Stitch at a Time and I create handmade, one of a kind wearable art: embroidery, beadwork, and silk ribbon embroidery. I take on custom work and I have my own line of products — wearable art and keepsake gifts. Starting this small craft business is a first step in my vision that includes social justice components. Samples of my artwork and my platform can be found here: http://www.majikgirl.com. The coolest project I am working right now is an art installation for the Lab's studio…It's a tree – but that is all I will say…maybe it will entice someone reading to visit the Lab or come find me!
GLCL: What has the Innovation Lab enabled you to do?
VR: I have been homeless for 6 years (some days it's a little harder to manager but I do not claim struggle). I needed a place to belong and a place to work. This feels good, it adds to MY NORMALCY.
GLCL: What is your advice for other members?
VR: Innovation Lab is a precious gem — so much knowledge and resources here. Trying a new hobby out? Or being enterprising? So much more is being offered than any shelter or work programming that I have encountered, and I tried it all. Instead of my MA (the program was horrible and I did half as a homeless person), my life lesson should garner a PhD and the study included 4 states and 4 shelter systems in 4 years time before finding where I felt like I could pick myself up by the bootstraps – the Twin Cities, MN!
The WIN (Nicholson Workforce and Innovation Center) is just the icing on my cake right now — tons of personal development and abuzz with activity! So mostly my advice is ENJOY it and make best use of it and don't worry about the results — we are all perfectly imperfect!
A Singer/Songwriter
Not all stories are as dramatic as Valerie's, but they are nonetheless meaningful. Jim has been a regular patron of the library for years. He stays at a nearby shelter and spends many days writing and practicing the art of songwriting. Jim used to sit at our public internet computers, composing lyrics while watching YouTube videos and singing along. Eventually he would become so loud as to disrupt the other patrons. He was often asked to leave the area. He would nod and walk out staring at the ground. Staff did not know his name.
We noticed Jim was writing music lyrics and asked him whether he had considered joining the Innovation Lab, where he could have access to the (mostly) soundproofed recording studio and equipment. Jim attended orientation and became a member. He now uses the studio or our laptops and private rooms to work on his music. When Jim comes in now, we greet him by name, and when he leaves he says, "have a beautiful day."
INGREDIENTS FOR SUCCESS
We have found no reason to create special rules for people experiencing homelessness. The practices that help people experiencing homelessness in the Innovation Lab help us welcome everyone. These are some ingredients for success:
Learn names, make introductions! Networking is important for everyone but can be especially life-changing for those who have little.
Offer beginner classes.
Check in on projects.
Stop harassment or microaggressions when you witness them.
Empower patrons with volunteer and decision-making opportunities.
Be aware, compassionate, and solution-oriented about barriers your patrons have.
Reference
1. "Point in Time Count (PIT)," Heading Home Minnesota – Ramsey, accessed March 7, 2019.