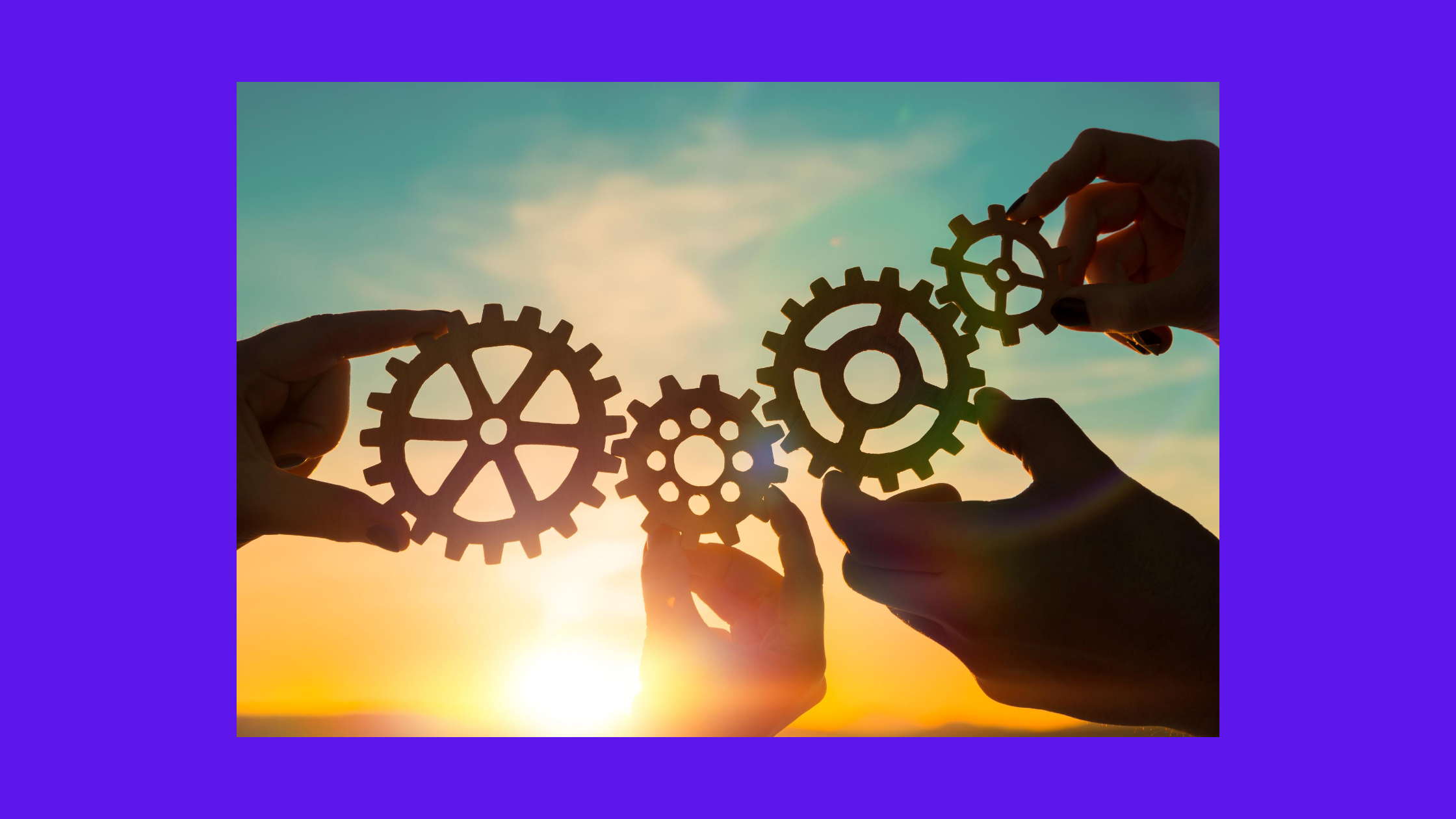 By: Jacqueline Kociubuk (jkociubu@kent.edu); Dr. Kathleen Campana (kcampan2@kent.edu); Paula Langsam; and Claudia Haines (nevershushed@gmail.com).
As public libraries cope with the effects of COVID-19 across the country, library staff are struggling with figuring out how to continue or adapt early learning programs for young children and families. While many have developed exciting new ways to incorporate early literacy practices into these changing programs and services, we encourage you to consider how you can bring computational thinking into these new and continued efforts to support early learning for families. Though computational thinking may sound too complicated for young children, it can be smoothly integrated into your virtual and screen-less library programs through play-based methods and in developmentally-appropriate ways.
At its most basic definition, computational thinking can be thought of as an "expressive or creative process that helps children and adults create solutions to a problem or complete a task in a manner that could be replicated by others" (Campana et al., 2020). Though traditional literacy and other early learning skills are still vital, computational thinking and related media literacy skills are now necessary to help all ages successfully negotiate the variety of digital and analog information in today's rapidly changing world. Development of computational thinking skills can begin in very early childhood, helping to foster creative problem solvers capable of solving 21st century challenges. By intentionally incorporating, modeling, and making computational thinking skills accessible in your programs and services during this time and beyond, you can empower and support families in this realm.
While this brief article outlines only a few examples of how you can incorporate computational thinking into the programs and services you may be offering now, additional examples and information on computational thinking for young children in libraries will be available in the upcoming July/August edition of Public Libraries.
Virtual Programs
As libraries move face-to-face programs to virtual platforms, kid's yoga has found a place in both live and recorded programs. As youth stretch their bodies and move through poses, you can use the opportunity to discuss how yoga poses are named to help support computational thinking skills. How does "cobra" or "boat" pose get named? How does the shape or movement of your body reflect the name of the pose? Asking these questions prompts participants to think abstractly, focusing on an essential characteristic of the pose name that is mimicked through the positioning of the body. Muncie Public Library reinforces this connection between "boat" pose and the positioning of the body by singing "Row, Row, Row Your Boat," while in boat pose. Westlake Porter Public Library uses traditional yoga pose names and dinosaur names in "Dinosaur Yoga" video. Using descriptive names, like "T-Rex" for Warrior One pose, may call to mind more clearly how to position your body, distribute your weight, and roar!
Take-home Kits
The take-home kits that many libraries are offering this summer can also be a natural fit for incorporating computational thinking skills. These kits often cover a variety of topics–such as STEM, literacy, and crafts–and a variety of forms–including digital aspects or having it be completely screen-free. One kit, developed by Marathon County Public Library's Spencer Branch, contained materials for planting a bean seed along with a link to a video of library staff reading Jack & the Beanstalk. A kit like this is ideal for supporting decomposition by encouraging parents and caregivers to help their children figure out or "break down" the materials and the different steps required for planting the seed. Craft kits can also help to support computational thinking such as the birthday coding bracelet kit offered by the Bettendorf Public Library that supports pattern recognition. Additionally, the experiment kits and videos that libraries have been offering, such as those by Schuylkill Valley Community Library, are ideal for supporting logic and evaluation by encouraging parents and caregivers to have their children predict what might happen and evaluate the result of the experiment.
Obstacle Courses
Outdoor play can also support computational thinking for young children and families, even during a pandemic. DIY nature scavenger hunts, Double Dutch jump roping and obstacle courses combine play and the key skills and dispositions associated with computational thinking. The obstacle courses many libraries are creating on nearby sidewalks or suggesting as at-home activities are especially conducive to developing algorithmic design, an important skill that helps children understand the different ordered steps involved in solving a problem or completing a task. For each sequenced step in an obstacle course, rules like jump, skip, or twirl exist that govern how a participant must move to complete the obstacle. While an obstacle course may intuitively support algorithmic design, providing prompts and inspiring caregivers to talk with their children about the steps and rules that make up the obstacle course will help deepen the connections.
In addition to algorithmic design, the course can invite families to become creative with how they move through the sequential steps, possibly developing their own rules to expand upon what was provided or in the absence of detailed instructions. While one obstacle might say "hop" and provide lily pads to jump between, as Coquitlam Public Library's course does, another might have a simple winding line, like Illinois Prairie District Public Library, that leaves the decision on what movements to use to navigate the line up to the participant. Creativity is an important computational thinking disposition that helps children develop unique solutions to problems. Additionally, by successfully navigating the ordered obstacles from start to finish, children can gain confidence, another computational thinking disposition,in their own abilities.
As shown through these examples, computational thinking can be incorporated into the wide variety of programs and activities, both virtual and screen-free, that you may already be using to connect with your young patrons and families, even during this difficult time. As with other programs and activities for young children, keep in mind that it is important to provide information and scaffolding for the parents and caregivers so that they can be intentional with their support of the computational thinking skills and dispositions that are present in the activity. Finally, as you move forward with developing and offering activities for young children that support computational thinking, consider emphasizing screen-free activities and learning opportunities to help reach across the digital divide and provide more equitable support for families who may be struggling with digital information access or screen fatigue.
REFERENCES
Campana, K., Haines, C., Kociubuk, J., & Langsam, P. (July/August 2020). Making the Connection: Computational Thinking and Early Learning for Young Children and Their Families. Public Libraries.
---
Tags: computational thinking, early learning programs public library, early literacy, early literacy activities