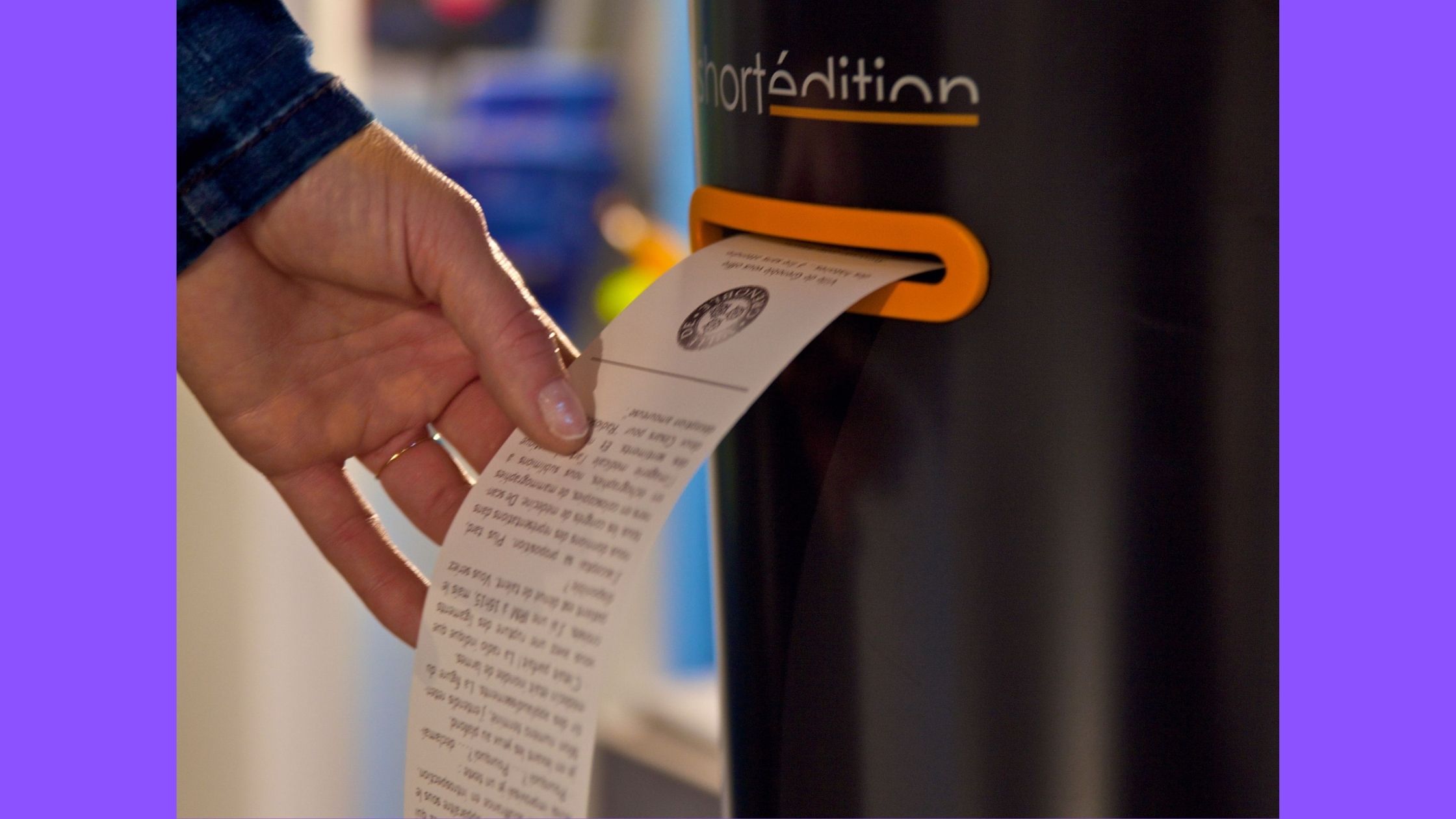 French publisher Short Édition made waves in U.S. libraries with its innovative Short Story Dispenser, which quickly gained exposure through a project called "Fostering Creative Community Connections," a partnership between the publisher and Public Library Association (PLA), and funded by the Knight Foundation. The project was piloted in 2018 in four libraries: Akron-Summit Public, The Free Library of Philadelphia, Wichita Public and Richland Public in Columbia, SC. and, as testament to its success, all libraries renewed with Short Édition after the initial grant ended. 
Since that time, the presence of Short Story Dispensers has quadrupled in library systems from coast to coast, with a current total of 32 locations. Despite the global pandemic, the intrepid publishing company has found creative work-arounds to move forward and reinvent their offerings during difficult times, beginning with a touch-free cover that allowed users to hover their hands over the machine to operate it.
When it looked like the pandemic would force the San Jose (CA) Public Library to cancel their beloved Graphic Novel Making Contest, the Short Story Dispenser allowed staff to save the day.  At the Glen Ellyn (IL) Public Library, executive director Dawn Bussey worked with Short Édition to have stories translated into Spanish to increase community reach. The Illinois Prairie District Library became the first in the nation to purchase the Story Cube, a lower-cost alternative to the Short Story Dispenser. In Philadelphia, Short Édition embarked on a city-wide endeavor called "Story City Philadelphia," designed to facilitate community conversation and rekindle a love of storytelling. Booklist's Briana Shemroske has covered these developments and more for the Booklist Reader. 
-30-