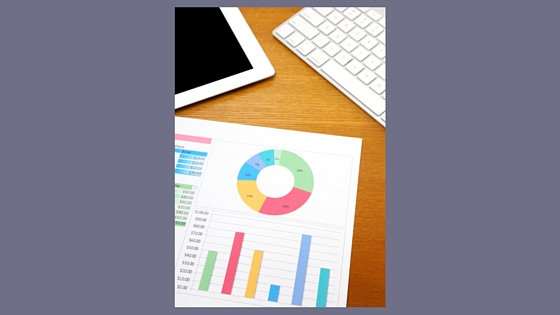 Meet Patron 11. Let's call her a super fan! She's a 35-44 year-old white woman with a husband and two children. They use many of the library's services – they max out their borrowing, they spread out in the space, they rattle off the new services the library rolls out, and they are strong advocates for library funding. When the quarterly mailer arrives, they pore over it on the kitchen table with each family member highlighting events to attend. It's comforting to know our users are super fans who love the library as much as we do. Or are they?
Times of hardship can be an inflection point for libraries to assess what is most important and what may need to be eliminated. Those choices can be hard, but they serve users and potential users best. Using data around user attitudes towards different library services to guide those decisions is essential. Library administration can evaluate the library's activities and resources, plan for the future, and allocate resources based on meaningful user feedback. While usage statistics can provide some insight into this, they do not tell the entire story. Overall interest in the library's foreign language collection may be low, but we may find that those materials are central to how new Americans use the library. Computer use may be declining, but we might learn that people appreciate that they can always come to the library when their internet is down.
To find out what services library users expect and want, and why, we need to contextualize what we see in circulation and attendance numbers. We must center assessment on users' needs by looking at the most important factors influencing individuals' library use and what role the library plays in individuals' lives. Worthington Libraries (WL) and OCLC partnered to gather this valuable data from 2018 through 2020 on a study of the users of the libraries in Worthington, Ohio.
We used a mixed methods design that included survey data and semi-structured interviews. The survey asked a broad group of users to identify how they get their information, how they engage with technology, what activities they participated in, and how frequently they used a variety of services. The interviews involved 30 users discussing in detail the motivations behind and outcomes of their activities. Combining the survey data with the interview data helped us understand why individuals used technologies and materials, realize why they selected activities, and gain insight into how they got their information.
As we dug deeper into our data, we learned that Patron 11 (described above) was an outlier. Most users are not super-fans of every library service and activity, and see the library primarily as a convenient place to get books and a pleasant place to spend time. Borrowing was the only universal activity among library users and, as of 2019, book borrowing accounts for three-quarters of all circulation. The library offers an unparalleled in-person experience with an ambiance that is considered welcoming, comfortable, and peaceful. Additionally, the library is considered easy to use, and people find it fits into their lives.
In contrast, for most users, the library does not seem to be a destination of choice when it comes to programs and events. Our data indicate that people are choosing to attend programs and events at places other than the library by nearly 3 to 1. Further, most people are unaware of the nontraditional materials and specialized reference services WL offers, such as circulating car jump starters or résumé review and job search help. Fewer still use these services. Less than 10% of those surveyed and just seven out of 30 users interviewed acknowledged using, or having plans to use, novel materials and services. While some may be predisposed to seek out new services, most people stick to familiar routines. More revealing, however, is that many novel services are of little interest to people even after they learn about them. WL stands out not for "fancy library services" (Wong, 2019) but for their most established, core services.
The pandemic has shaken up library activities and offerings. The data we collected helped ground us in why we exist. People associate the library with books, which is a point of strength. As libraries begin to reintroduce services moving out of the pandemic, does pre-pandemic business as usual serve users and communities? Libraries need to be careful stewards of their resources, and data help libraries know what their communities need and want. The data also may tell an unexpected story – something some of us may not be prepared to hear. If we imagine all of our users are like Patron 11, it may be more difficult to see what the overall data are telling us. Instead of shying away from providing access to books because that isn't innovative enough, we should listen to our users and design services centered around their needs.
Several themes emerged from the data we collected for WL. While they may be specific to WL, these themes raise important questions for most libraries in today's world. We share them here to help you think about your library's future as you serve your community.
Library Amplified
Patrons, by and large, did not want libraries to reinvent ourselves. They value us as we are and ask only for the library amplified: more, bigger, faster, closer. More books, bigger spaces, faster delivery, closer to home. We have to decide how we can give people more of what they love about the library.
The larger takeaway is to focus on what you do well that your community wants and expects. Don't innovate for the sake of innovating, which may waste resources on services that your community does not want or need. Spend time innovating ways to amplify the things that are of value to your community. You don't have to reinvent the wheel.
Friction Free Experience
Our users are busy and seek convenience in their lives. People do value convenience – look for ways to make users' lives and interactions with the library easier. That might mean automatic renewals or the elimination of fines; it could mean co-locating a food bank in the library. Bring the library and its services to where people are and choose to be.
Alone Together
Libraries can provide a valuable "third-place" – one of the few public places where people can go without feeling pressured to spend money or engage in specific activities other than simply appreciating its welcoming, comfortable and peaceful ambience. Our users enjoy finding other patrons using the library in this way. This highlights the incredible value the library provides as a place for users to feel a sense of belonging. Don't underestimate that value and strive to make it as accessible as possible to as many people as possible, users and potential users alike. The library should be a place that's welcoming and fosters a sense of belonging and community, even if users never talk to another person while they're there.
Human scale
Our users reminded us that the reasons people come to the library are deeply personal. They told us about the role the library plays in their lives and shared intimate details with us. This is a reminder that library users are people and should be treated as people first and foremost. That should be a guiding value, and activities should prioritize relationship building. This includes the recognition that people are complex and multi-faceted with lives outside of the library that drive their need for the library. Operating at the human scale means offering services that connect to people personally and by conveying our library's personality. Taking it one step further, library staff are people, too. Leading with our own humanity provides opportunities for connection and possibly creates trust within our user community.
Pandemic recovery
We collected this in-depth data long before the pandemic. Now, WL has some usage statistics from the last year to consider with our pre-COVID-19 findings. The circulation numbers during the pandemic affirm that WL patrons still want the library amplified, preferring traditional library services to any substitutes offered. For example, once WL could offer curbside and drive-up service, e-book circulation dropped and once WL opened their doors for in-person browsing, curbside and drive-up service slowed. WL adapted policies and procedures during the pandemic to make the experience more friction free, such as offering online library cards and curbside pickup, and expects to make those changes permanent. Although we all found ourselves isolated in lockdown, WL tried to replicate the alone together sense of belonging with online events, but the experience did not seem to translate. Social media engagement—including an attempt at online game nights—peaked in the early weeks of the pandemic and then dwindled quickly to low numbers. Finally, operating at human scale may show libraries the way out of the pandemic, by focusing squarely on user needs as the basis for an assessment of what services should be emphasized and what can be eliminated as we recover.
The services WL offered through 2020 are largely stand-ins for the familiar library services people want. As people's preferred services were re-introduced, their use of the substitutes declined. We have concluded that the digital experience of the library exists in symbiosis with borrowing. At the same time, the belonging that people find in the library space – that idea of alone together – may not extend to the online environment in the long term. Further research should probe Eric Klinenburg's idea that libraries can function as third places or buildings that bring various parts of the community together building trust and civic engagement.
In conclusion
Evaluating your activities and offerings through your community's behaviors, needs, and expectations can be intimidating and time-consuming but ultimately incredibly valuable. It begins with formulating clear research questions and then choosing data collection tools that will answer your questions. It also is important to look beyond measuring services (page views, circulation) to identifying the services and materials your users value. This user-centered approach provides feedback from the community – what they want, value, and expect. User-centered assessment also is critical for strategic planning to determine what services and materials should be continued, augmented, and discontinued. And finally, be open to what the data tell you even if they are not what you expect. Super fans are great, but they may not be your dominant user group!
Bringing together research and practice from across library sectors, the series covers the ins and outs of creating assessments that provide useful, actionable data. From figuring out what information you need for an effective assessment to applying your findings, the webinars feature experts who will teach you to evaluate your programs and services in a way that empowers you to meet the unique and evolving needs of your patrons and make the case for how your library plays a critical role in your community.
WebJunction offers a three-part webinar series on user-centered assessment and evaluation to help you go from gut instinct to data-supported proof.
Learn more and enroll in this free webinar series here: https://www.webjunction.org/news/webjunction/webinar-series-research-assessment.html
---
Tags: library user data, library user study, usage statistics